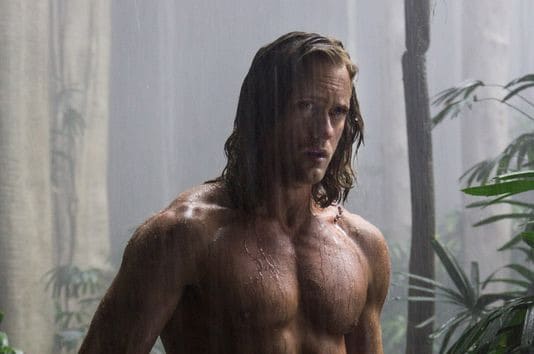 The first promo images for the upcoming David Yates-directed film The Legend of Tarzan have been released and show star Alexander Skarsgard looking every bit the King of the Jungle.
The film, to be released in July 2016, offers a different take on the traditional Tarzan narrative.
Legend takes a different approach to Tarzan than Burroughs' 1910s writings, the 1930s Johnny Weissmuller movies and other pop-culture adaptations that focused on the man being raised by simians and becoming lord of the jungle. Instead, the movie finds John Clayton III, Lord Greystoke, a decade removed from his home in the Congo and fully entrenched as a British gentleman in 1880s Victorian London, with his beloved wife Jane (Margot Robbie) by his side.
He's left his African home behind — his early days are seen in flashbacks — but is constantly reminded of his earlier exploits and gets invited back as an emissary of Parliament. While hesitant at first, Tarzan eventually returns to the Congo, old friends as well as Jane are put in serious danger, and his latest cliff-jumping, vine-swinging story kicks off from there.
Said Skarsgard, "It's almost the opposite of the classic tale, where it's about taming the beast." He adds, "This is about a man who's holding back and slowly as you peel off the layers, he reverts back to a more animalistic state and lets that side of his personality out."
As for Tarzan's brute physique, Yates remarked, "Tarzan needs muscles, but it's more a leaner, longer, more vertical modern man than the square-jawed stereotype we're used to."
Those long and lean muscles required intense dedication on Skarsgard's part. He spent four month focusing on an "all-consuming training regimen" before the film started shooting. Skarsgard says, "I basically didn't see my family or my friends."  Still, he believes it "was definitely worth getting up at 4:30 in the morning."
Check out the full photos of Skarsgard below (one alongside his Jane, Margot Robbie). The Legend of Tarzan also stars Djimon Hounsou, Samuel L. Jackson, and Christoph Waltz among others.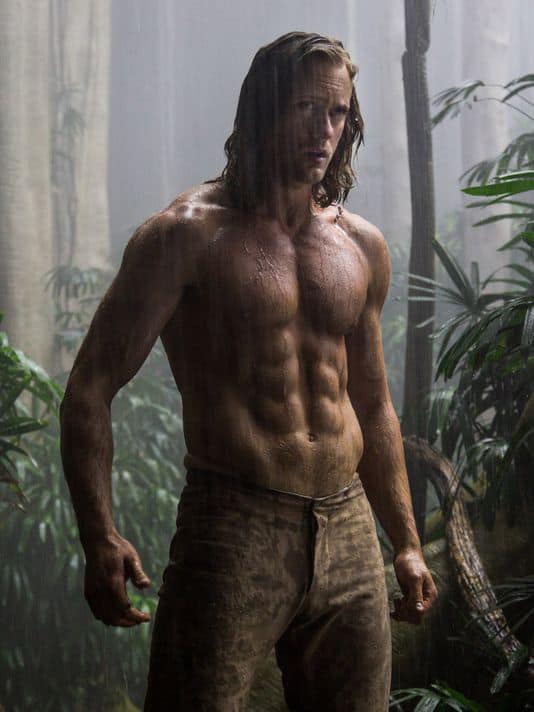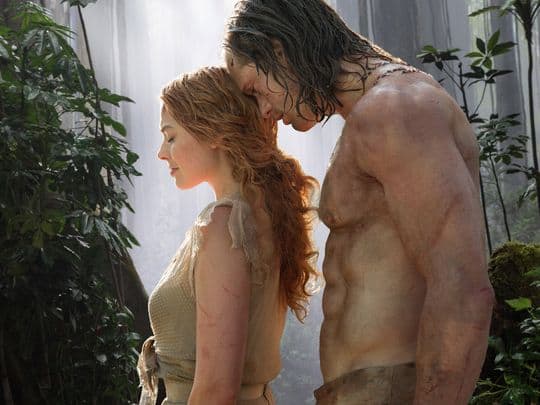 (Photos by Jonathan Olley)