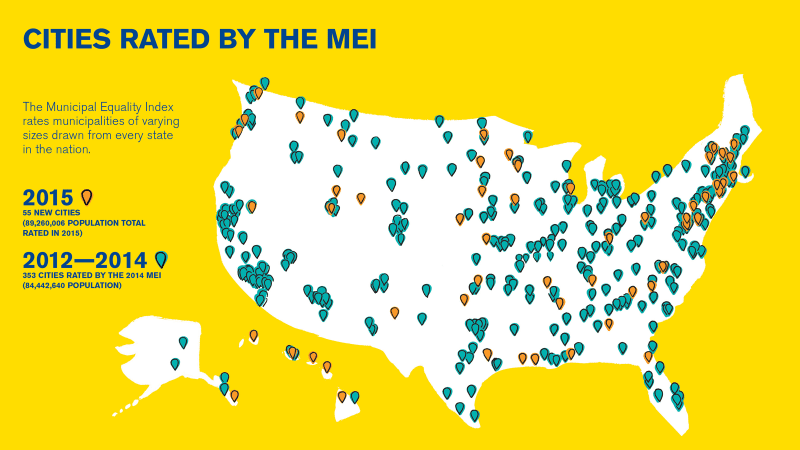 A record number of cities, 47, received perfect scores on the Human Rights Campaign's 2015 Municipal Equality Index, released this week.
However, some of the nation's largest cities continue to lag when it comes to LGBT equality. The average score among the 408 cities rated on the 2015 MEI was a 56, but 10 of the nation's 50 largest cities received scores of 57 or below.
The MEI rates cities according to five broad criteria: non-discrimination laws; municipal employment policies, including transgender-inclusive insurance coverage and non-discrimination requirements for contractors; inclusiveness of city services; law enforcement, including hate crimes reporting; and municipal leadership on matters of equality.
To read HRC's release, go here, and for the full report, go here.
Below are 10 of the lowest MEI scores among the nation's 50 largest cities: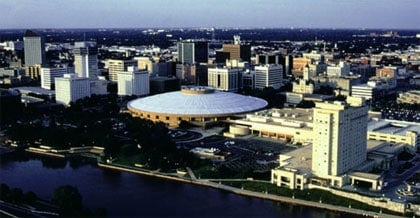 1. Wichita, Kansas
Population rank: 49
MEI score: 21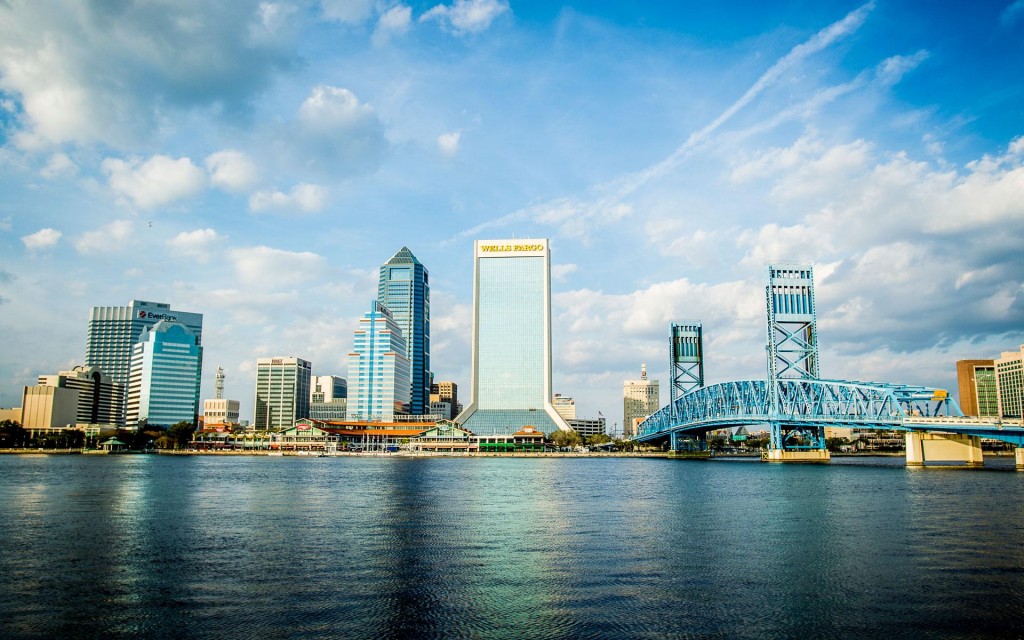 2. Jacksonville, Florida
Population rank: 12
MEI score: 26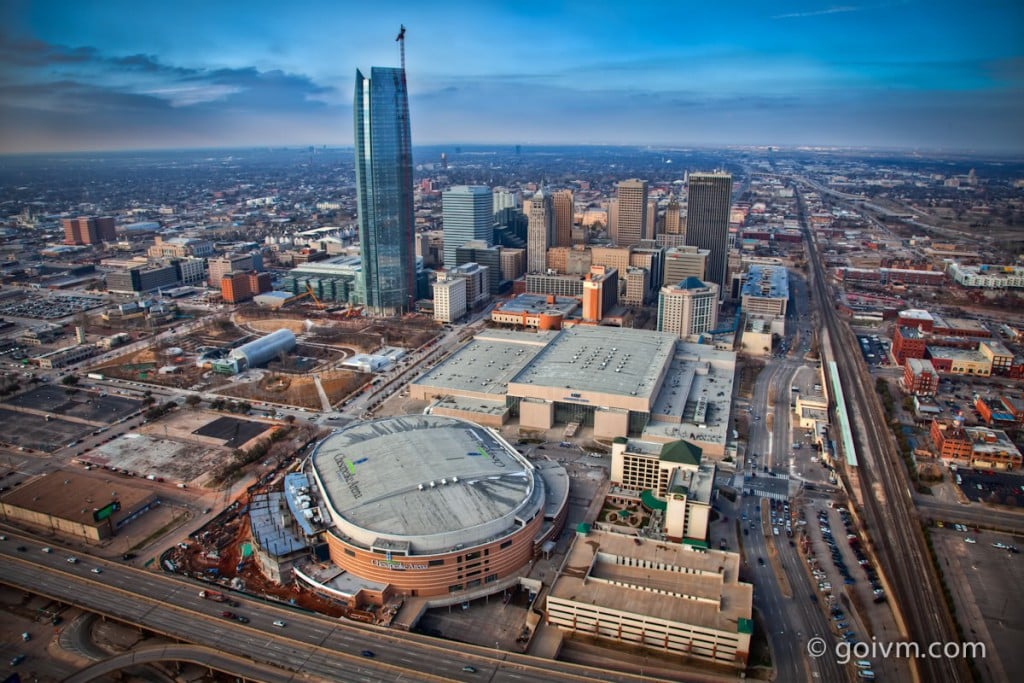 3. Oklahoma City, Oklahoma
Population rank: 27
MEI score: 29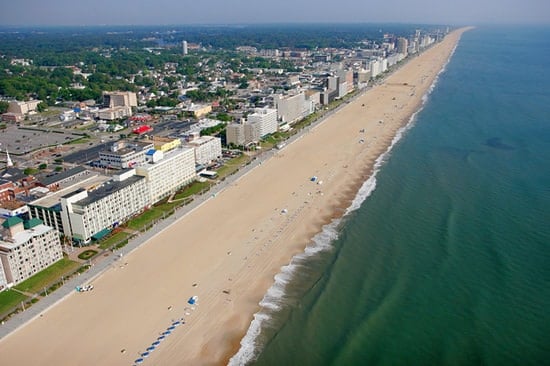 4. Virginia Beach, Virginia
Population rank: 40
MEI Score: 31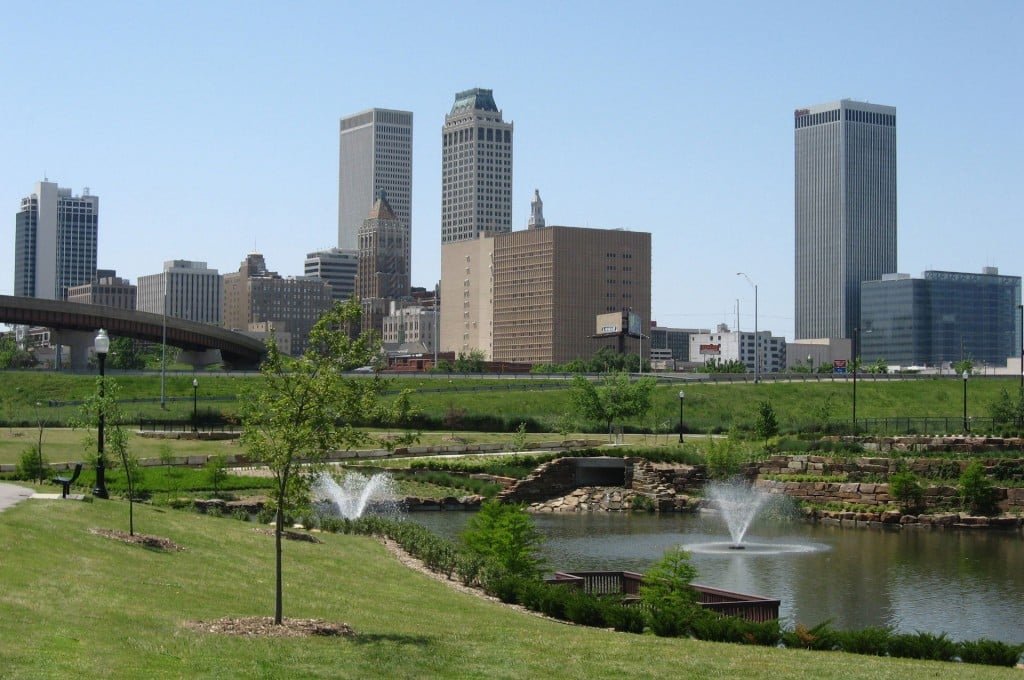 5. Tulsa, Oklahoma
Population rank: 47
MEI score: 35
6. Houston, Texas
Population rank: 4
MEI score: 48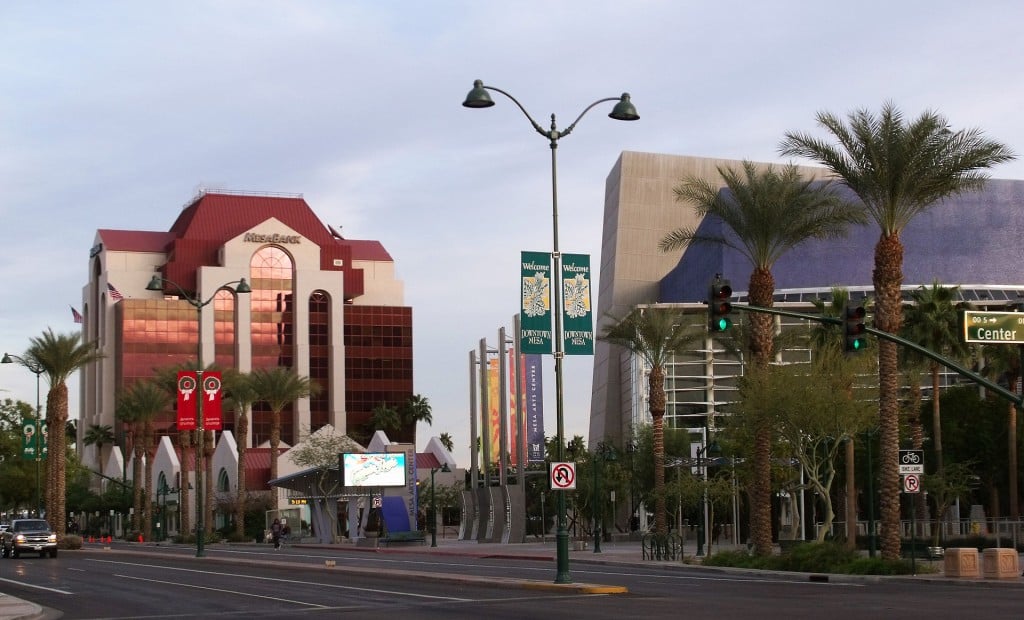 7. Mesa, Arizona
Population rank: 38
MEI score: 50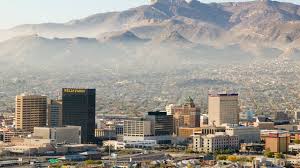 8. El Paso, Texas
Population rank: 19
MEI score: 51
9. Memphis, Tennessee
Population rank: 23
MEI score: 56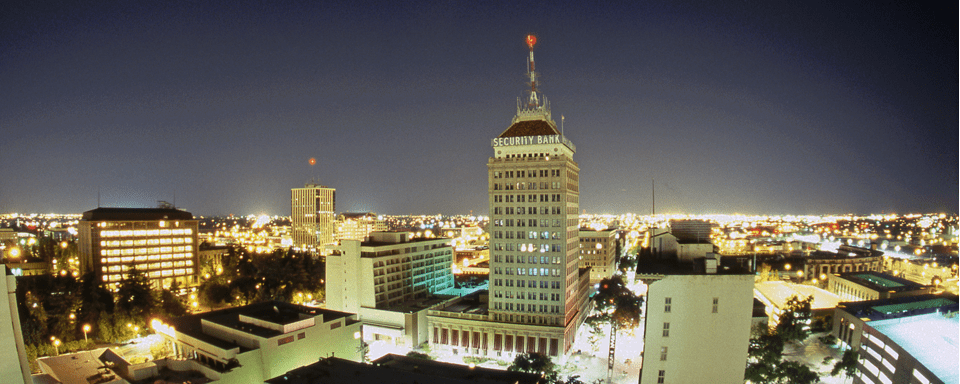 10. Fresno, California
Population rank: 34
MEI score: 57