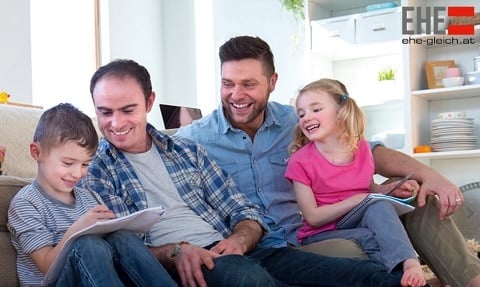 The children of five Austrian same-sex couples are taking the country's government to court to force legislation allowing for gay marriage.
Austria currently grants equal parenting rights but not equal marriage rights to same-sex couples.
Dr Helmut Graupner, who is representing four of the families, said that Austria must allow equal marriage "for the sake of the children".
Last week, Vienna's Child and Youth Advocate said equal marriage would reduce discrimination and help the children of same-sex couples to feel confident about their family's stability.
Although the Austrian government remains divided on the issue of same-sex marriage, Graupner says he expects a ruling on the lawsuit in January or February.
(Image via EHE Austrian Equal Marriage Campaign)