Billy on the Street regular and Billy Eichner's unofficial sidekick Elena told the comic that she has a stalker named Tapioca that became obsessed with her after she rose to popularity thanks to her stints on Billy's show.
Elena revealed the news, which shocked Billy, before playing a game of "The Other Sister" in which Elena faces off with her real life sister Edie in a quiz show style match-up.
Apparently, Elena called the police about her stalker but Tapioca managed to find Edie's number and has taken to calling her. When Billy suggested that Elena and Tapioca might get along, Elena made one thing clear: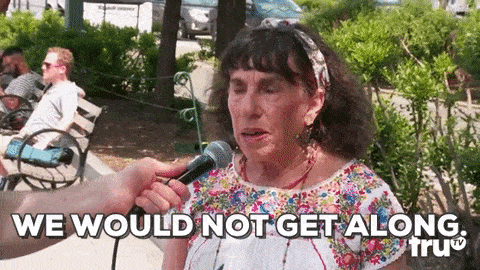 In this latest clip from Billy on the Street we also learn that Elena has some sort of background in Afro-Brazilian dance and that she may or may not have dabbled in mind-altering substances in the past.
Watch, below.