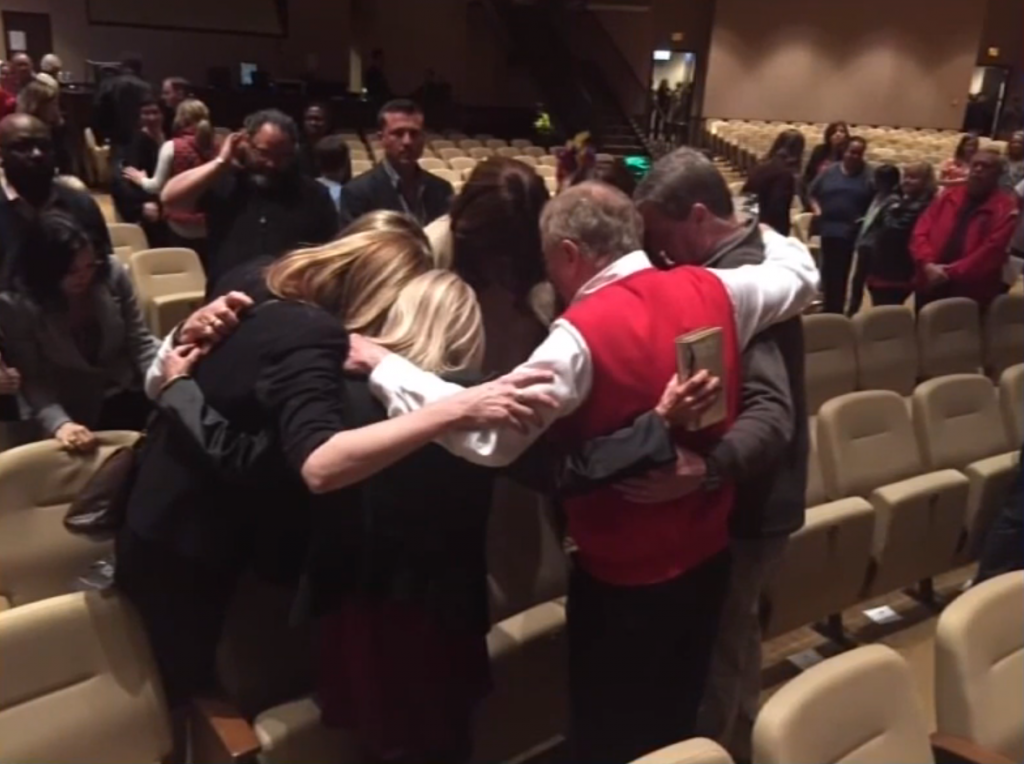 Already under intense fire from LGBT advocates, transgender former Olympian Caitlyn Jenner seems intent on digging her hole deeper.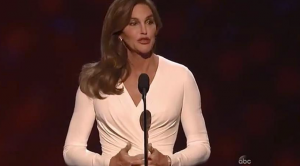 During a visit to Houston this week to film an episode of her reality TV show, "I Am Cait," Jenner prayed with a rabidly anti-LGBT pastor who was an outspoken opponent of the city's Equal Rights Ordinance. Jenner also met with a group of trans activists, but even that gesture is being criticized because they were all white and none were from Houston.
Jenner attended the Christmas pageant at Houston's Second Baptist Church and prayed with Pastor Ed Young, who called HERO "deceptive," "deadly" and "godless" in a video of a sermon that was circulated widely by the anti-HERO campaign.  
From Houston's KTRK-TV:
After the event, pictures were taken of Pastor Ed Young speaking with, and then praying with Jenner and her group, which included members of her reality TV show.
Reverend Young is one of several pastors who publicly opposed the so-called HERO measure, which was also billed as the "bathroom ordinance," claiming that men could use women's public restrooms under the measure. Supporters deny that.
Former county GOP chair Jared Woodfill was among the opposition. On Friday, he was critical of Jenner's appearance at the Christmas event.
"You don't go to a kids' Christmas play and use that as a vehicle to send your message. That's just plain wrong," Woodfill said.
Pastor Young's son, Ed Young Jr., wrote on Instagram below a photo of his father praying with Jenner: "Dad always taught me to love and pray for everyone. Tonight he prayed with Caitlyn Jenner who attended the service."
Trans activist Kate Bornstein, who also attended the Second Baptist Christmas pageant, wrote on Twitter that Jenner called out Young over his opposition to HERO: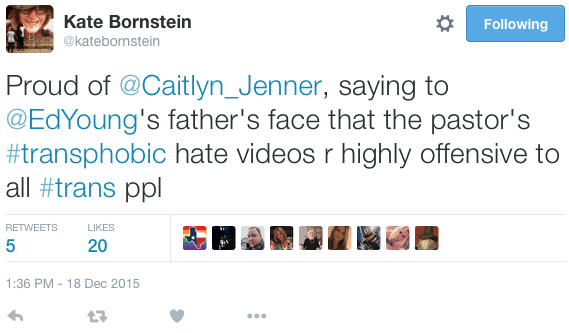 Notably, LGBT activists have been attending services at Second Baptist Church recently as an act of protest against Young's opposition to HERO, so it's possible Jenner intended her visit to be part of that effort. And Kent Loftin, development director for Houston's LGBT center, told KTRK:
"I wasn't surprised to see Dr. Young pray with Ms Jenner, but I think it's a great reminder that during this holiday season, there's more that unites us than divides us."
But others, including black trans Houston activist and blogger Monica Roberts, aren't exactly feeling the holiday spirit. In a post titled, "Caitlyn Comes to H-town, Screws Up Again," Roberts wrote:
The problem I have with it along with many of our allies is that the taping had no Houston trans representation, and especially Houston trans people of color leaders to discuss on camera an issue that we have been all in about and are the experts at discussing in HERO. …
And yeah, beside this being my hometown, we also have a diverse crew of kick ass trans activists and leaders that your I Am Cait viewers should have been able to get to know., but because of your (or your producers) lack of vanillacentric privileged vision, that won't happen.
So what happened to showing the diversity of the trans community and its leaders? Massive fail that I'm not happy about.
Watch KTRK's report on Jenner's visit below.