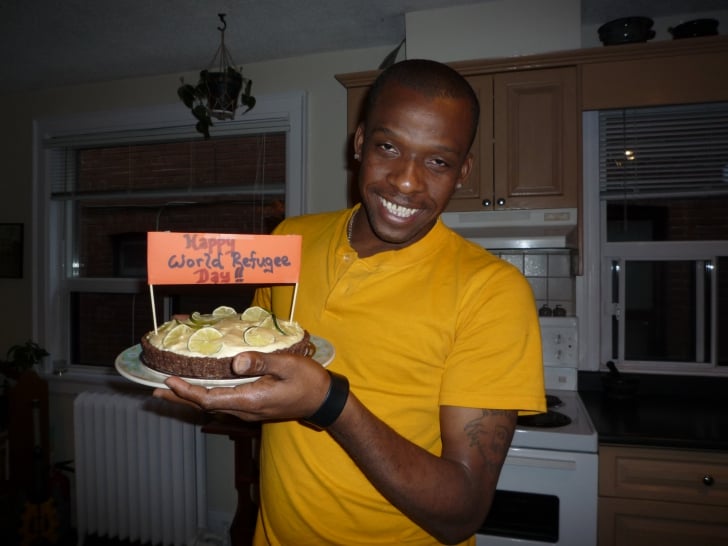 A gay black man faces deportation from Canada even though he's likely to be persecuted in his home country due to his sexual orientation.
Rolston Ryan, a 31-year-old dancer, has twice been denied asylum in Canada after fleeing the Caribbean resort island of St. Kitts and Nevin, where homosexuality is punishable by up to 10 years in prison.
Ryan says he was stabbed twice in anti-gay hate crimes before escaping to Toronto in 2013 thanks to the Rainbow Railroad, a Canadian group that helps rescue sexual minorities abroad.
Ryan is appealing the rejection of his application for refugee status, but the chances of it being overturned are said to be slim. If he's deported, Ryan fears St. Kitts will be even worse for him because media outlets there have picked up reports about his asylum case.
"It would be crazy," Ryan told BuzzFeed News. "All I know is it would be really crazy, everyone would know. It's really small, so everybody would know. It'll be worse than what it used to be."
"It is really tough being gay there," he told The Toronto Star. "You have to do everything hidden. It is a very small, tight country. If people know that you are gay, they are going to beat you up."
The adjudicator in Ryan's refugee case, Brenda Llyod, acknowledged in her decision that he "would face a serious possibility of persecution" if he returns to St. Kitts. But Lloyd said it's the responsibility of the St. Kitts government to protect him.
Ryan says he went to St. Kitts police after he was attacked, but they never filed a report.
"They're the same as everybody," Ryan told Daily Xtra. "Anything related to gay, they don't come and try. They're probably going to laugh at you and say, 'Okay we're coming,' and then they never show up."
When he arrived in Canada, Ralston was taken in by a Toronto couple, Joel Dick and Dara Douma, who've been reaching out to the media and politicians about his case.
"It's terrifying," Douma told BuzzFeed News. "And for our country, I'm so sad that that's who we are. That we want to send Rolston to certain persecution, that's so ridiculous to me."