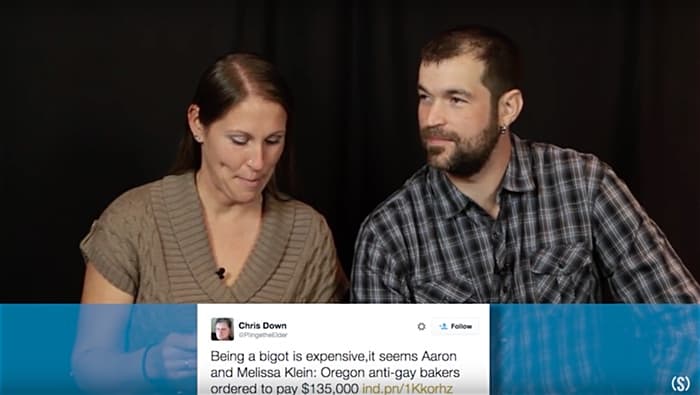 As we reported this morning, Aaron and Melissa Klein, the owners of Oregon bakery Sweet Cakes by Melissa, who were fined $135,000 by the Oregon Bureau of Labor and Industries (BOLI) after a lesbian couple pursued and won a discrimination case against them for denial of services, finally paid their fine this week, plus interest.
The Kleins made national news after the couple denied lesbian couple Rachel and Laurel Bowman-Cryer a wedding cake because Jesus.
Now the hateful couple is appearing in a new video in which they cackle at tweets written about them in which they are called out for what they are: bigots.
Watch: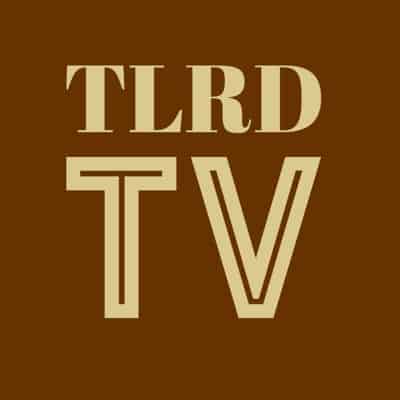 (h/t jmg)