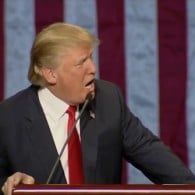 2016 ELECTION: Trump wants Bill Gates to help close that internet up:  "We're losing a lot of people because of the Internet, and we have to do something. We have to go see Bill Gates and a lot of different people that really understand what's happening. We have to talk to them, maybe in certain areas, closing that Internet up in some way. Somebody will say, 'Oh freedom of speech, freedom of speech.' These are foolish people. We have a lot of foolish people." Gates has not yet responded.
MORE TRUMP: The Pentagon warns that Trump's rhetoric on Muslims could help ISIS: "Anything that bolsters ISIL's narrative and pits the United States against the Muslim faith is certainly not only contrary to our values but contrary to our national security."
PARIS TERROR ATTACKS: Third suicide bomber identified as Foued Mohamed-Aggad: "A third man who attacked the Bataclan concert hall in Paris on Nov. 13 has been identified as a 23-year-old from Strasbourg who went to Syria with a group of other young people at the end of 2013, a judicial source and other officials said on Wednesday."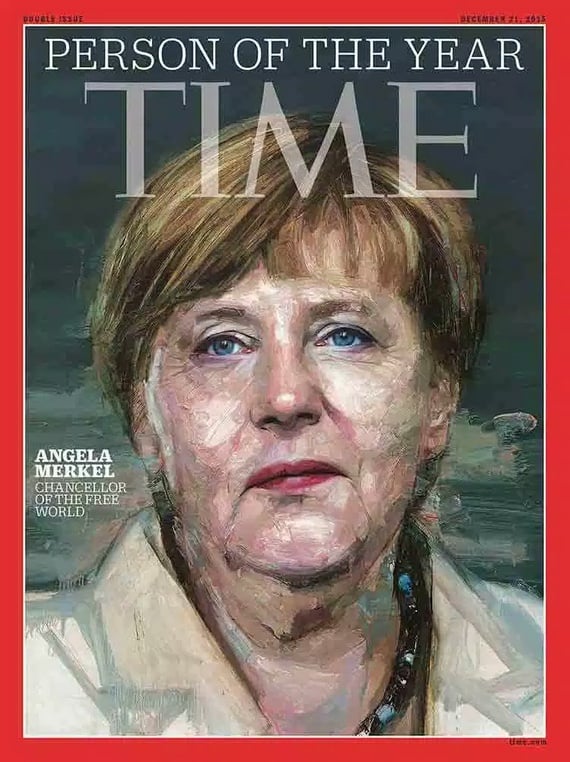 TIME'S PERSON OF THE YEAR: Angela Merkel. "At a moment when much of the world is once more engaged in a furious debate about the balance between safety and freedom, the Chancellor is asking a great deal of the German people, and by their example, the rest of us as well. To be welcoming. To be unafraid. To believe that great civilizations build bridges, not walls, and that wars are won both on and off the battlefield. By viewing the refugees as victims to be rescued rather than invaders to be repelled, the woman raised behind the Iron Curtain gambled on freedom. The pastor's daughter wielded mercy like a weapon. You can agree with her or not, but she is not taking the easy road. Leaders are tested only when people don't want to follow. For asking more of her country than most politicians would dare, for standing firm against tyranny as well as expedience and for providing steadfast moral leadership in a world where it is in short supply, Angela Merkel is TIME's Person of the Year."
HEALTH: Could "night milk" be the sleep breakthrough you're looking for? "Now, new research suggests that milk collected from cows at nighttime could be even more helpful as it contains higher amounts of melatonin (a hormone that regulates the sleep-wake cycle) and tryptophan."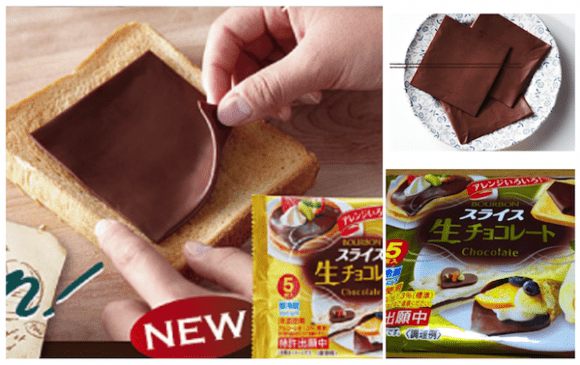 FOOD BREAKTHROUGHS: Chocolate slices are here.
FOOD WARNINGS: The Chipotle E-coli outbreak has now spread to more than 80 students in Boston: "The number of Boston College students who became ill after eating at a Chipotle restaurant near its campus grew to 80 on Tuesday, at a time when the fast-food chain was still grappling with an outbreak of E. coli that infected customers in nine states. The company's shares fell sharply after it closed stores in the Pacific Northwest and did extensive cleaning at other stores in California, Minnesota, New York and Ohio that were linked to the E. coli outbreak. Investors dumped the stock again on Tuesday after learning about the students who were sickened in Boston."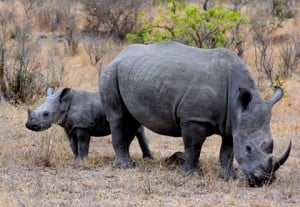 POACHING: Prince William has breakthrough with the Chinese on illegal wildlife trade: "Lord Hague, who chairs an anti-poaching taskforce on behalf of the Duke Of Cambridge, said that he had made an invaluable difference in getting Beijing to cut the demand for elephant ivory, rhino horn and other products. Interviewed by The Huffington Post UK, Mr Hague revealed that the Chinese had decided to send a delegation for the first time to a meeting of the group in London today, and that a concrete plan of action was due in the New Year."
CAT VIDEO OF THE DAY: Channing Tatum said hateful things to a kitten.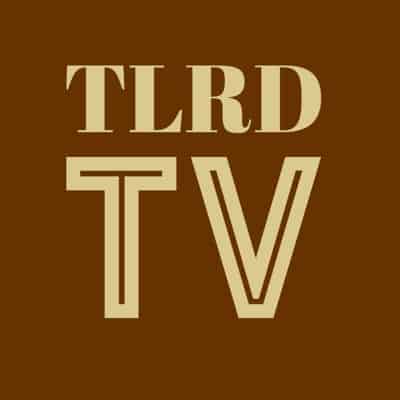 TRANS FAMILIES: Beth and Russ McGarrity's youngest child came out as transgender. Then a month later, their other child did, too. "The McGarritys learned, for example, that clusters of transgender individuals within families aren't uncommon. They discovered that their kids were not alone in their deep distress over the persistent discomfort they were experiencing in daily life."
HUMP DAY HOTTIE: Brazilian lawyer Leonardo Paludeto.
https://instagram.com/p/_C3L-yiJaP/?taken-by=leo.paludeto
https://instagram.com/p/6Bzv8EiJak/?taken-by=leo.paludeto