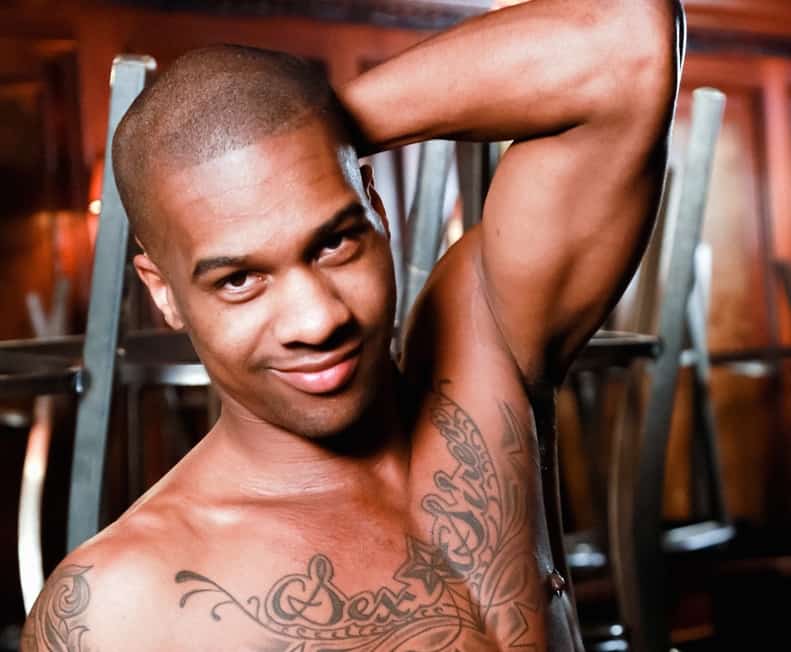 The death of gay adult film performer Mehran Chestnut, aka King B, in September of this year was the result of an accidental overdose according to a county medical examiner. Chestnut was only twenty-five when he passed away on September 4. The cause of his death was tied to "huffing." Chestnut reportedly inhaled a toxic amount of a cleaning solvent which led to his death.
The Fulton County Medical Examiner ruled Mehran Chestnut's death on Sept. 4 an accident caused by intentionally inhaling a cleaning solvent and suffering acute chloroethane toxicity. Chestnut had a history of huffing solvent and ingested enough Black Max to be toxic and cause "a violent accidental death," according to an autopsy report obtained by Project Q Atlanta.
On Sept. 4, Chestnut was found nude and on the floor about 6:30 a.m. in a room at the Hyatt Atlanta Midtown on 10th Street. He arrived there the night before with a man he met on Jack'd for sex. The pair fell asleep about 12:30 a.m. and when the man woke up, he tried to wake up Chestnut before calling 9-1-1, according to an incident report from the Atlanta Police Department.
The man told an investigator with the Fulton County Medical Examiner that he didn't see Chestnut huffing. There were no signs of struggle in the room or trauma to Chestnut's body, and Atlanta police did not treat his death as a homicide.
Chestnut reportedly had a history of huffing Black Max which may have led to seizures repeatedly experienced according to his mother. Weeks before passing, Chestnut told a friend that he was unemployed and homeless.
In his career, Chestnut worked as a stripper in Atlanta nightclubs and as well as an adult gay performer in scenes for studios Raging Stallion and NextDoorEbony.
He also appeared on a web-series called Tha Life Atlanta about black gay life in Atlanta. On the show, Chestnut discussed his work as a stripper and adult film performer:
"I actually learned how to financially hold my own money, gain my own money, to live on my own, to basically learn the ATL lifestyle, the gay lifestyle in general and how to go from a low self esteem to a high self esteem. So it really taught me a lot."
You can watch a tribute to Chestnut, below: