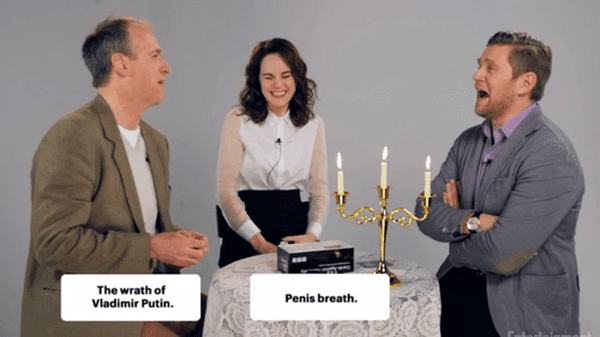 It was almost one year ago that some of the ladies of Downton Abbey were subjected to America's favorite dirty cards game, Cards Against Humanity.
Now, some of the show's other cast members are getting in on the fun. Michelle Dockery (Lady Mary Crawley), Kevin Doyle (Mr. Molesley), and Allan Leech (Branson) all joined in to play what Entertainment Weekly calls 'Downton Against Humanity (Part 2)'.
With answers like "German dungeon porn", "Running out of semen" and "Penis breath", this installment is decidedly more scandalous than the first.
And, you may be surprised to know that Lady Mary is filthy.
Find out who holds all the cards when Downton Abbey gets dirty, below.