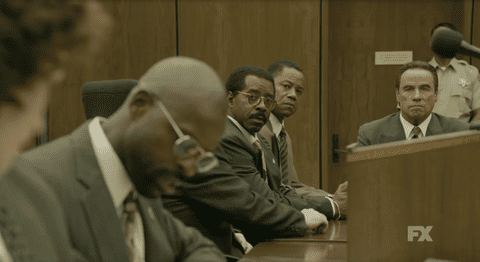 Ryan Murphy is taking a look at 'the trial of the century' in his next television foray, American Crime Story: The People v. O.J. Simpson.
The first trailer for the spinoff of Murphy's American Horror Story series hit the internet today and it sizzles with star power and infamous moments you may recall, plus one-liners that zing like, "Nobody gets killed in Brentwood."
Among the cast are Selma Blair as Kris Jenner, Connie Britton as Faye Resnick, Cuba Gooding Jr. as O.J., Sarah Paulson as Marcia Clark, David Schwimmer as Robert Kardashian, and John Travolta as Robert Shapiro.

American Crime Story will debut on FX on Tuesday, February 2.
Watch the trailer, below:
https://www.youtube.com/watch?v=J2-vm-L_dk4