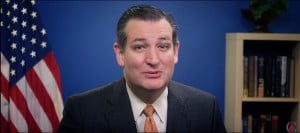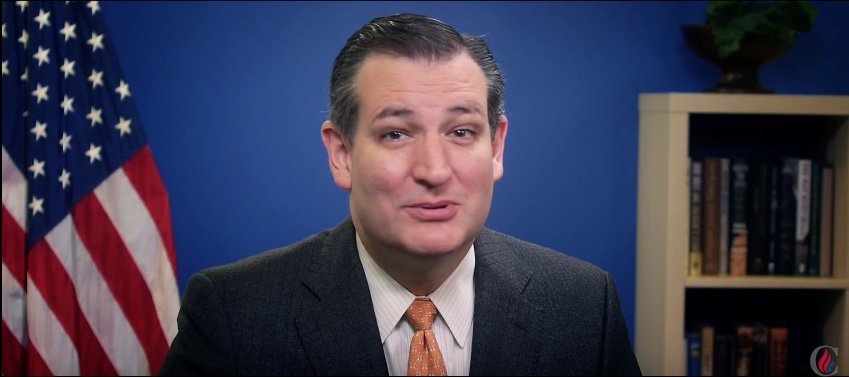 2016 ELECTION: Evangelicals lifting Ted Cruz in Iowa: "Among the biggest yet came Thursday, when Bob Vander Plaats, the head of the conservative group Family Leader, came out for Cruz, citing what he sees as electability in Iowa and nationally. 'This is a guy that's been very consistent in principles, in communications, and his campaign has shown ability to slowly gain ground and build momentum, and appears to have great staying power,' he told POLITICO. 'I don't see his numbers going down, I see them going up.'"
AND: Terror lifting Donald Trump: "In the aftermath of attacks by Islamic extremists in Paris and in San Bernardino, Calif., a plurality of the public views the threat of terrorism as the top issue facing the country. A month ago, only 4 percent of Americans said terrorism was the most important problem; now, 19 percent say it is, above any other issue."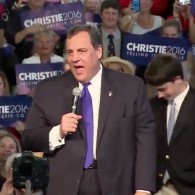 AND: Chris Christie rising in New Hampshire: "A WBUR poll released on Friday showed Mr. Christie's support in the Granite State more than doubling to 11 percent, placing him in a three-way tie for second place with Senators Marco Rubio of Florida and Ted Cruz of Texas. And Mr. Trump sits in his strongest position to date in the state, with 27 percent of Republican voters ready to back him in the country's first primary contest next year."
TUESDAY DEBATE: Kasich and Christie make main stage debate?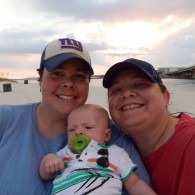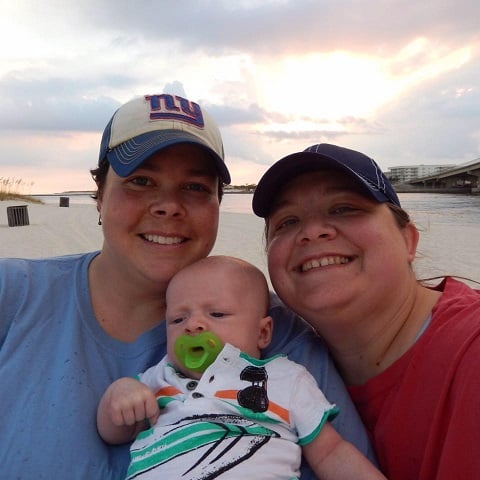 ARKANSAS: State Supreme Court temporarily halts ruling allowing same-sex parents statewide to have both their names on children's birth certificates:  "It let stand the certificates obtained by three lesbian couples who had challenged the Arkansas Health Department Vital Statistics Bureau's refusal to identify the three couples as the adoptive or biological parents of their respective children." Background info HERE.
NOPE IS THE THING WITH FEATHERS: Justin Bieber unveils winged neck tattoo.
https://instagram.com/p/_IY3fzgvj9/?taken-by=justinbieber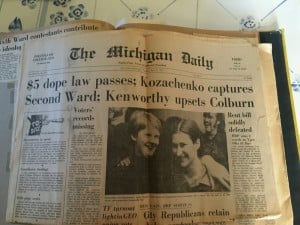 HISTORY LESSON: The first openly gay person to win an election in America was not Harvey Milk: "On April 2, 1974, when the Human Rights Party candidate [Kathy Kozachenko] bested a Democrat to become the first openly gay person to win elected office in the United States (and most likely worldwide as well) the response was equally nonchalant. The New York Times ran a piece the following day about the election that ignored its barrier-breaking significance and, instead, focused on the wackiness of some wildly liberal town's voters passing a referendum to reduce the penalty for marijuana possession to a $5 fine. The Times did list the winning candidates, too, noting of Kozachenko that she was "a student at University of Michigan who described herself as a lesbian." But there was no indication that she had just accomplished something historic."
WINDOW SEAT: New jets could come with glass bubbles on top. "Passengers on business jets may soon have a new option for passing the time on long flights—a glass-enclosed SkyDeck installed at the top of the fuselage that would provide 360-degree views of the outside world. Two comfortable seats are accessed by either a staircase or an elevator, and once the passengers are aloft, the seats can be rotated to take in the view in any direction."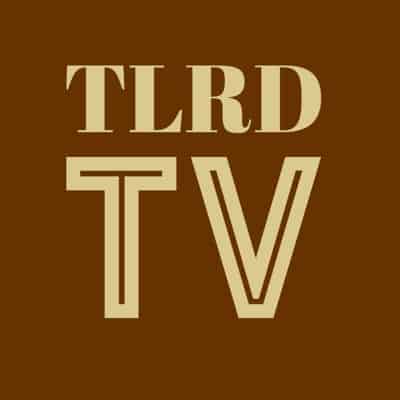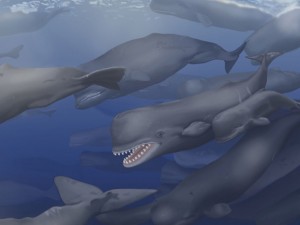 NATURE: Researchers have identified a new species of whale, are naming it after Moby Dick: "The fossil of the 15m-year-old, newly named whale was pulled from the storage shelves at the Smithsonian Museum of Natural History for the first dedicated study since 1925 – when a naturalist named Remington Kellogg put the bones with a bunch of extinct walruses. 'Our fossil is kind of this ashen white color, which is kind of unusual for fossils,' Boersma said. 'To have a big white sperm whale fossil – it just seemed appropriate.'"
FRIDAY FLESH: French couple Michel Martin and Yehya Corostuhu
https://instagram.com/p/_J-iT8tpTZ/?taken-by=chanoey69
https://instagram.com/p/7YekgMNpYE/?taken-by=chanoey69