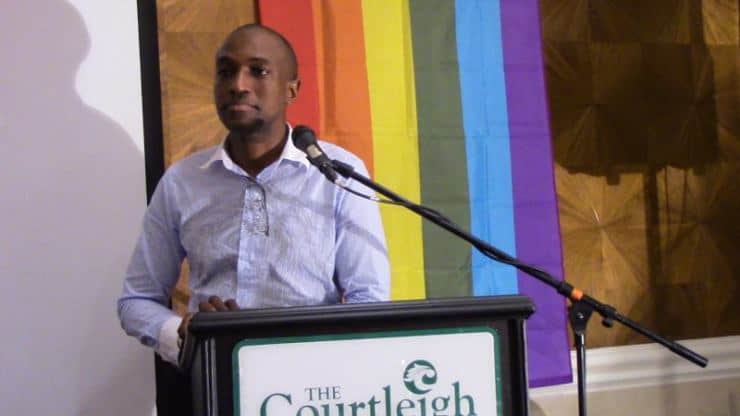 JAMAICA.  Most read newspaper in the nation, The Gleaner, denounces the government's "buggery law" which criminalizes consensual homosexual sex. The law is a vestige of British colonial rule. Just days ago a Jamaican gay rights activist challenged the law. An op-ed from the paper reads: 
"In this atmosphere of intimidation, it is not unexpected that homosexual males, but for those pushed to psychological disturbance or exhibitionism, are driven underground, fearful of accessing services such as health care, lest they have to reveal their status. Little wonder that Jamaica has among the hemisphere's highest rates of HIV-AIDS among men who have sex with men. So, there is a public-health problem that is exacerbated by this silly old law. Further, as we often argue, this newspaper sees no logic to the Jamaican State setting itself up as a kind of voyeuristic commissar of sexual practices. It certainly has no right in people's bedrooms to determine the acts in which they engage, whatever the gender or status of the participants."
POLITICS. Ben Carson is threatening to quit the GOP because Donald Trump is: "If the leaders of the Republican Party want to destroy the party, they should continue to hold meetings like the one described in the Washington Post this morning…If this was the beginning of a plant to subvert the will of the voters and replace it with the will of the political elite, I assure you Donald Trump will not be the only one leaving the party."
CRIME. Former Oklahoma City police officer Daniel Holtzclaw convicted on 18 of 136 charges after being accused of sexually assaulting 13 black women.
PECS. James Franco's nipples caught on display while filming The Disaster Artist.
SCALIA. Audio of his comments on affirmative action released:
DUGGARS. Josh Duggar's younger brothers speak about his brother's scandals (molesting young girls, cheating on his wife using Ashley Madison): "'I don't think there's any way any of us would have known that my brother was living such a secret life,' Joseph, 20, said in his emotional interview. 'It broke my heart. Whenever somebody you respect the most is willing to get up and proclaim what we believe as Christians, about being true to your wife, you'd never think that that's the person who's involved in it.'"
GAGA. Lady Gaga opens up about being raped at age 19: "I didn't tell anyone for I think seven years. I didn't know how to think about it. I didn't know how to accept it. I didn't know how to not blame myself or think it was my fault. It's something that really changed my life. It changed who I was completely. It changed my body, it changed my thoughts."
RELIGION. ICYMI, read defrocked gay Vatican priest Krzysztof Charamsa's manifesto of gay liberation that calls on the church to abandon "homophobia and…discrimination against homosexual persons."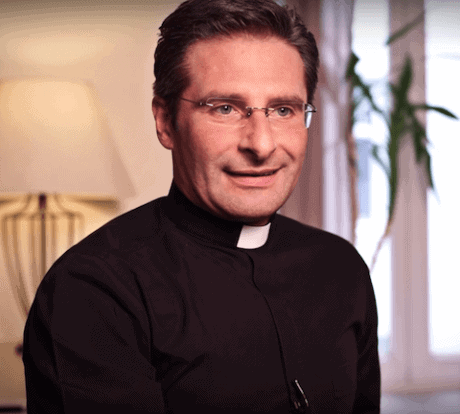 MOVIES. If Star Wars had a holiday special. 
ISLAMOPHOBIA? FBI investigating fire at mosque in Southern California that is a possible case of arson: "People there described hearing a 'loud boom' and seeing flames, said Reymundo Nour, the mosque's acting imam, who was not on the site at the time. He said the mosque had been 'firebombed.'"
AI. New computer may be able to think like humans do: "Scientists at New York University have figured out a way to not only mimic how humans make those mental leaps, but to have computers recreate simple symbols and drawings in such a way that they're almost indistinguishable from these created by humans."
WORLD. 'Cohabitation Act' granting same-sex couples in Estonia more rights appears to be set to take effect January 1 due to legal loophole. 
INSTAGRAM. Gregory Albone gives you Friday abs.
https://instagram.com/p/_K3RJ2miYE/?taken-by=gregorynalbone