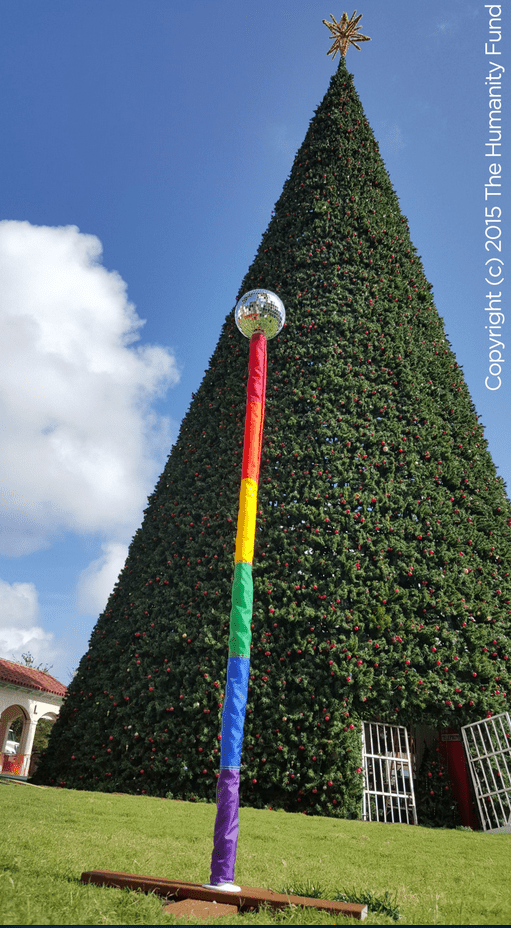 The Florida Department of Management Services yesterday approved a campaign to erect a gay pride Festivus pole in the state capital.
Festivus is a parody holiday "for the rest of us" on December 23 made famous by an episode of Seinfeld.
Humanity Fund director and political blogger Chaz Stevens' application for a "Rainbow gay edition" display allows him to put up a pole made of empty beer cans topped with a disco ball on December 21. The pole will remain in the Capitol's first-floor rotunda through December 28.
Watch Stevens talk about the gay Pride Festivus pole project below.