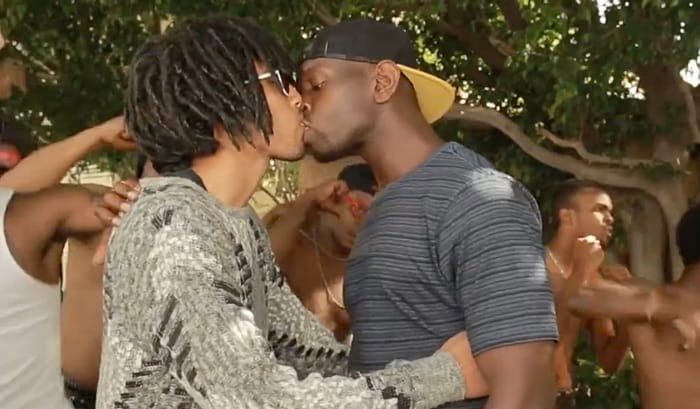 Comedian Ben Bizuneh conducted an extravagant experiment recently to see how much homophobia there is in the hip-hop community. He disguised himself as a gay rapper named Boss Quoss shooting a music video complete with a fake Twitter following, a crew in on the project, and a new track called "Stroking" which was about rolling dice but really shorthand for giving a hand job.
Then Bizuneh hired a whole bunch of straight extras and made the shoot get progressively 'gayer' until he was actually kissing one of the extras, a plant who was in on the experiment.
You'll have to watch the clip to see what happened, but the results might surprise you.
Watch:
https://www.youtube.com/watch?v=bSpixO341_c