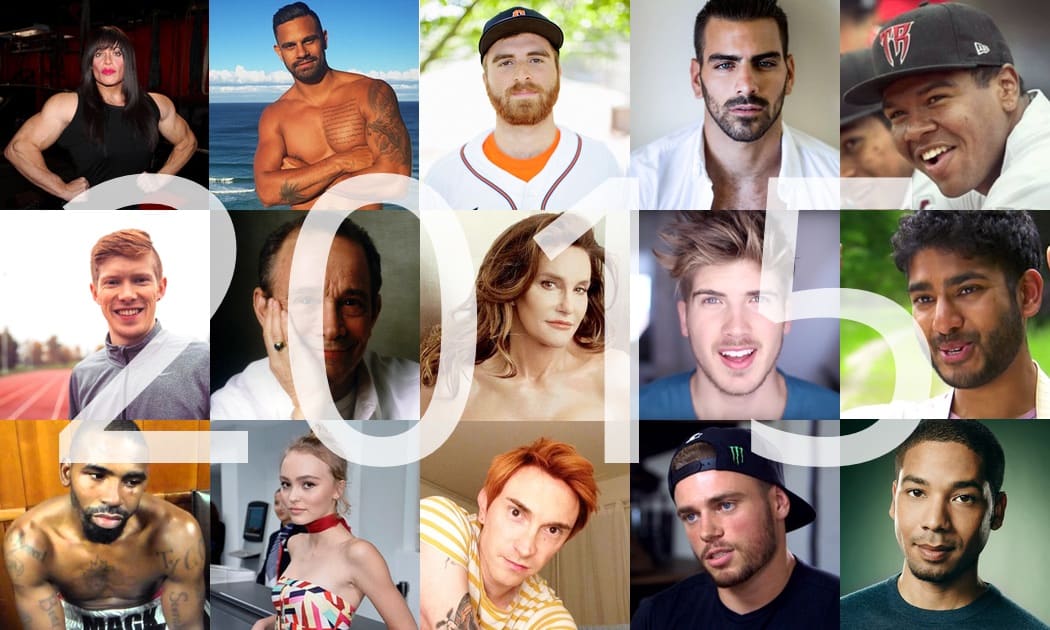 Coming out. Yes, it's still a big deal. Although LGBT rights have made huge advances in recent years, as long as people are denigrated, abused, discriminated against, and killed for being LGBT, it is still utterly important for gay, lesbian, bisexual, and transgender people to be visible, and to be proud and value their identities. Making a statement and letting the world know is just the first step in a lifelong process.
And depending on who you are, or where you're living, or what religious denomination you practice, coming out can make a unique difference in the lives of those around you, not to mention those who are listening around the world.
It's a powerful act.
By "powerful" we mean strong, notable, unique, or conversation-changing. Some folks choose to come out and (for reasons baffling to most) stick to religious or political views which position them as criminals or sinners. There are folks of various political bent on this list. Their inclusion is not meant as our endorsement of their views. 'Powerful' can sometimes mean powerfully hypocritical.
Trends we saw this year:
Ireland! The country's push for marriage equality, which began early in the year with a heavily-campaigned public referendum that was successfully passed in May and then a legislative process culminated in the freedom to marry for gays and lesbians in November. In the process, lots of high profile LGBT Irish people came out of the closet.
Social media. YouTube, Instagram, and Vine have become as instrumental to pop culture as traditional mediums, and have developed their own sets of star personalities most of whom are in their teens and twenties. And more than a handful used those platforms to come out to their audiences.
Fluidity. While last year one major trend was that younger queer people chose to eschew labels, this year a popular proclamation seemed to be that of sexual fluidity and gender fluidity and to call it that.
We hope you enjoy our list. We're sure we've missed a few you think were powerful (please let us know in the comments) and there may be more to come this year!
Order is alphabetical.
Contributions by Andy Towle, Sean Mandell, Charles Pulliam-Moore, Kyler Geoffroy, John Wright, Michael Fitzgerald, and Anthony Costello.
---
Michael Angelakos – Lead Singer, Passion Pit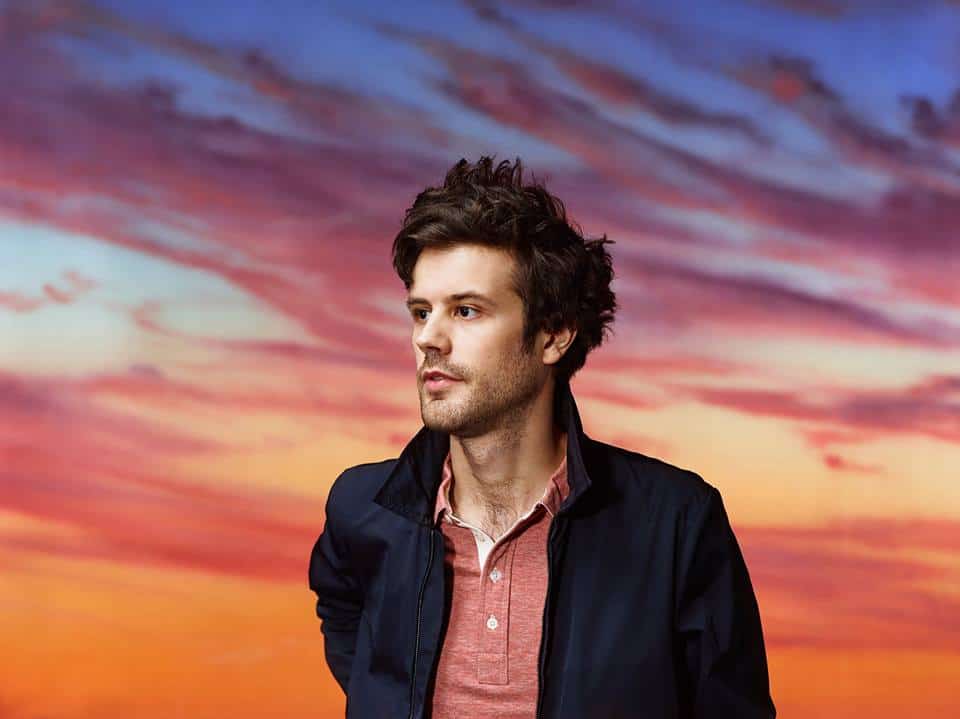 Passion Pit frontman Michael Angelakos came out as gay in an interview in early November with noted out gay author Bret Easton Ellis. Speaking on Ellis' self-titled podcast, Angelakos discussed his struggle to come to terms with his sexuality as well as his marriage and divorce.
"It's always been about putting it off in my head — not consciously…I just wanted so badly to be straight, because I love [my wife] so much. I think that was one of the most painful things when we decided to separate."
Angelakos announced he divorced his wife, Kristi Mucci, in August. They had been married since 2013.
---
Kehinde Bademosi – Nigerian Author and Marketing Entrepreneur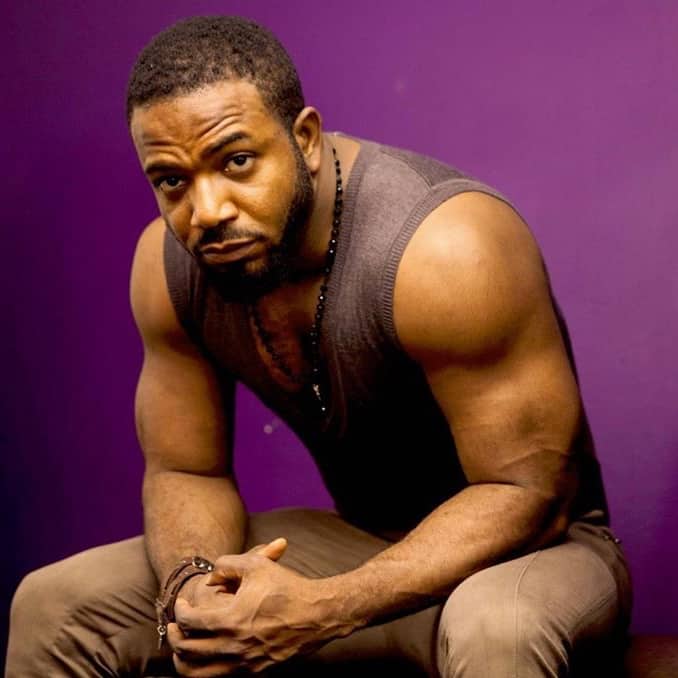 Kehinde Bademosi, author and founder of Nigerian marketing school Orange Academy (Africa's first school of Integrated Brand Experience), came out as gay in a January Facebook post. Bademosi had made headlines just over a month earlier by publicly disclosing his HIV-positive status on World AIDS Day. Bademosi's announcement coincided with the one-year anniversary of Nigeria's Same Sex Marriage Prohibition Act being signed into law by president Goodluck Jonathan. Similar to bills passed in Uganda and Kenya, Nigeria's anti-gay bill threatens gay couples attempting to marry with up to 14 years in prison.
In his Facebook post, Bademosi described his previous marriage to a woman (with whom he has a child) who would not accept his homosexuality:
"It will be exactly a year today, when Nigeria instituted a law to jail people like me. What's our offense? Because we are simply wired differently…There are only about 5 to 10% of homosexuals in every population as cited by popular findings and documents. Why is a 90% dominant population afraid of its 10%? Shouldn't you care about us? Don't you think it's a lot easier to be seen as part of the 90%?"
Since dissolving his marriage in civil court, Bademosi has been a vocal advocate for Nigerian LGBT rights and made a point of dispelling some of the common misconceptions surrounding HIV. In particular Bademosi has focused on spreading information about being HIV positive and parenting children.
---
Morgana Bailey – Human Resources Activist, State Street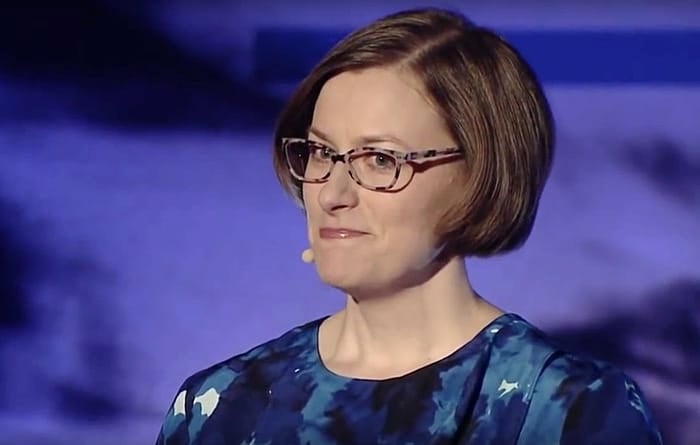 Morgana Bailey, a Human Resources professional at worldwide financial services holding company State Street, came out in January at TED@State Street London's talk, surprising her colleagues at the event who did not know she was a lesbian. Bailey even hid the truth from the TED organizers about why she wanted to speak and what her talk would be about. But hiding was something that had become all too routine for Bailey. "Hiding is a progressive habit," she says. For 16 years, Bailey hid her sexual orientation. The ripple effect of living a life dictated by hiding and secrecy was profound. A girl who was once unconventional and vivacious instead sought to conform to avoid being found out.
Emboldened by what she saw as a larger moral and social imperative, Bailey finally decided to come out:
"I am a lesbian. I've struggled to say those words because I didn't want to be defined by them. Every time I would think about coming out in the past I would think to myself, but I just want to be known as Morgana, uniquely Morgana but not my lesbian friend Morgana or my gay co-worker Morgana. Just Morgana. For those of you from large metropolitan areas this may not seem like a big deal to you. It may seem strange that I have supressed the truth and hidden this for so long. But I was paralyzed by my fear of not being accepted. And I'm not alone of of course."
---
Maxwell Barrett – High School Graduate
https://twitter.com/maxxbarrett/status/608266884769718272?ref_src=twsrc%5Etfw
Yes, there are still way too many instances of LGBT youth getting bullied. Yes, we still have a long way to go to ensure nondiscrimination protections cover all in our community. But every day more and more LGBT teens are blazing trails and creating change in their schools and hometowns just by being out and proud.
18-year-old Maxwell Barrett of Hazlet, New Jersey is one such teen and decided to use his high school's yearbook as the broadcast platform for his coming-out in June.
"I wanted to go out with a bang," Barrett told The Huffington Post. "I had never done sports, or clubs. I was always just an art student. I wanted to go out in a way people would remember me by!"
---
Allan Bell – Chief Minister, Isle of Man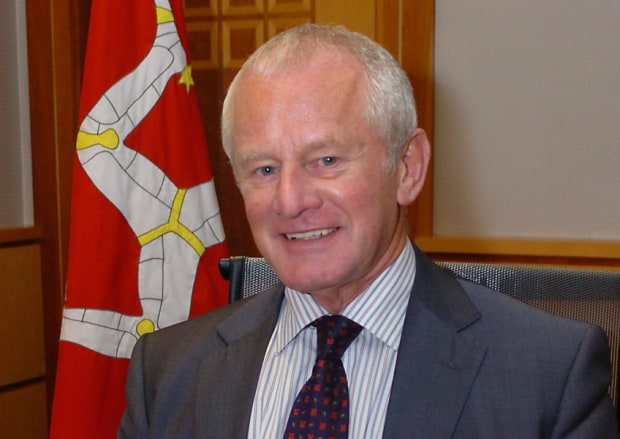 The Isle of Man's chief minister Allan Bell came out in October upon the introduction of legislation aiming to legalize same-sex marriage in the self-governing British Crown dependency:
"People know that I'm gay, I've never made a secret of it, but no one has ever asked me," he told The Guardian, "The message the Isle of Man has to send out in 2015 is that we are a tolerant, inclusive, open society. We abhor discrimination of any description and are outward looking and engaged with the outside world."
---
Guy Benson – FOX News Contributor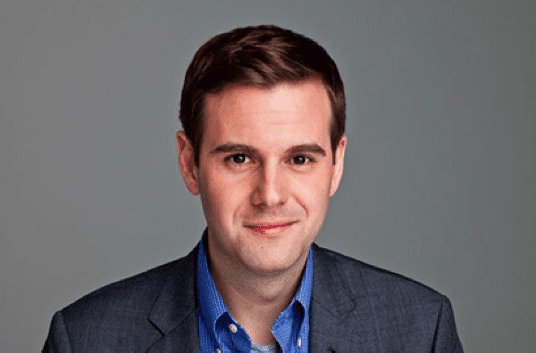 File under "notable". Guy Benson's political views would make most people who support LGBT rights cringe, as do his employers.
A conservative talk radio host, contributor for Fox News, and political editor for Townhall.com, Benson came out as gay in what he calls a "footnote" in his book End of Discussion: How the Left's Outrage Industry Shuts Down Debate, Manipulates Voters, and Makes America Less Free (and Fun).
In an interview with BuzzFeed, Benson, 30, shared his thoughts on being a gay conservative:
"Gay rights is not something that dominates my attentions — or my passions — and that may seem incongruous, that may seem counterintuitive to a lot of people," he said, "but the issues that I care about most undergird the reasons why I'm a conservative and have been forever and will be a conservative moving forward."
---
Kim Bo-Mi – Seoul National University Student Body President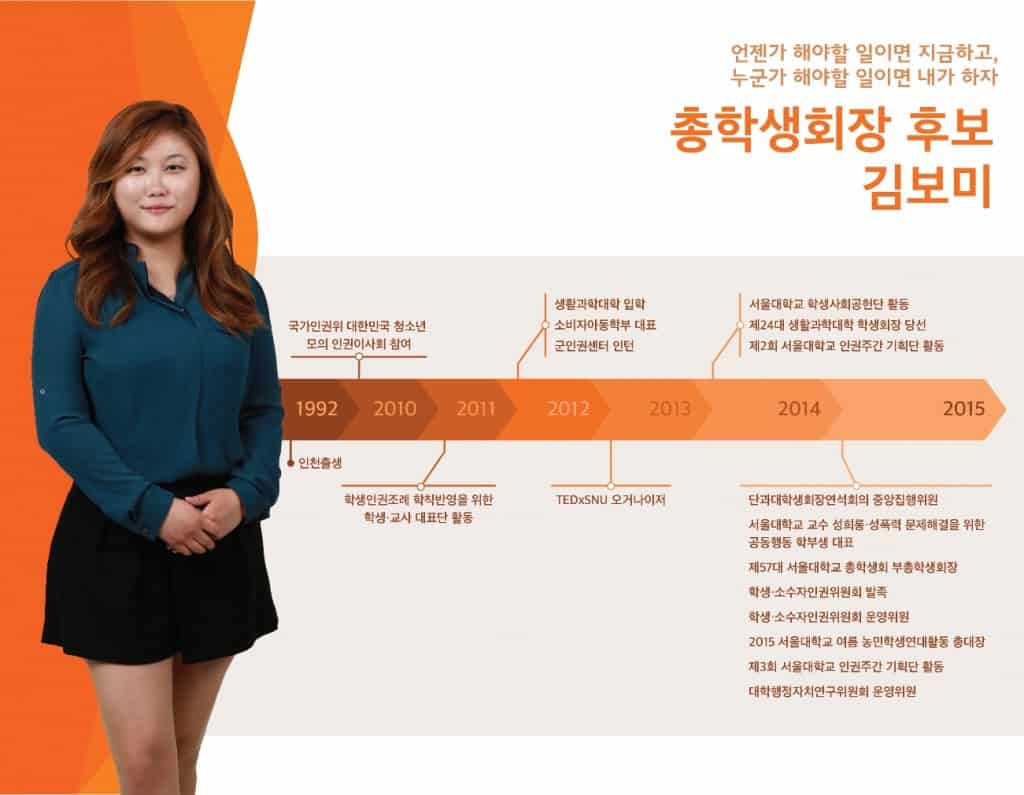 Kim Bo-mi, a consumer and child studies major at Seoul National University in South Korea who successfully ran for student body president, made a stunning announcement in November which brought down the website of the school newspaper when the text of her speech was posted online.
"I want the world to be a place in which people who work hard do not suffer," Kim said during her speech. "I want this to be a world in which no one has to fit under a label of what is 'normal.' I want this to be a world in which people can love themselves for who they are and in which they can live confidently. That's why I am telling you. I'm a lesbian."
According to South Korean outlet News1, Kim had the support of the 40-or-so students present at the meeting. When the full text of her speech hit the website of the university's student newspaper, the Seoul National University Journal, heavy traffic brought down the site.
…"The fact that I'm a lesbian is just another piece of who I am," she said. "The things I believe in, the things I've done as vice president, and the things I want to accomplish in the future — those things will not change."
Kim ran for student body president unopposed, and was elected in late November.
The voting rate was tallied at 53.5 percent when polls closed at 6 p.m. The election was the first in 18 years where the polling time was not extended. It is also the first in five years that concluded without a revote, as voters flocked to polling stations with raised interest in school affairs after Kim's coming out.
Sexual harassment and abuse by professors, as well as civil rights issues are what she has focused on during her time at Seoul National.
Kim's campaign slogan "Moving As One Toward Diversity" has been borne out in her actions. Wrote Kim:
"The image and the direction I envision for this school is of a space in which we can exist as ourselves, and as a society in which that in itself is accepted as beautiful. That's the reason I'm coming out today."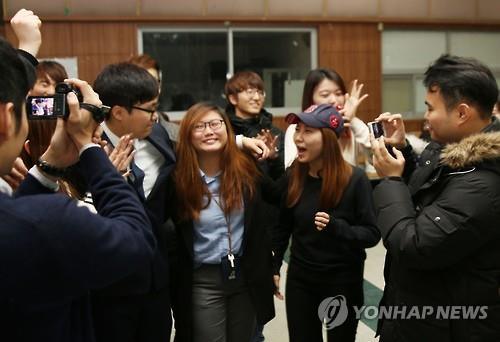 ---
Tom Bosworth – British Race Walker and Olympic Hopeful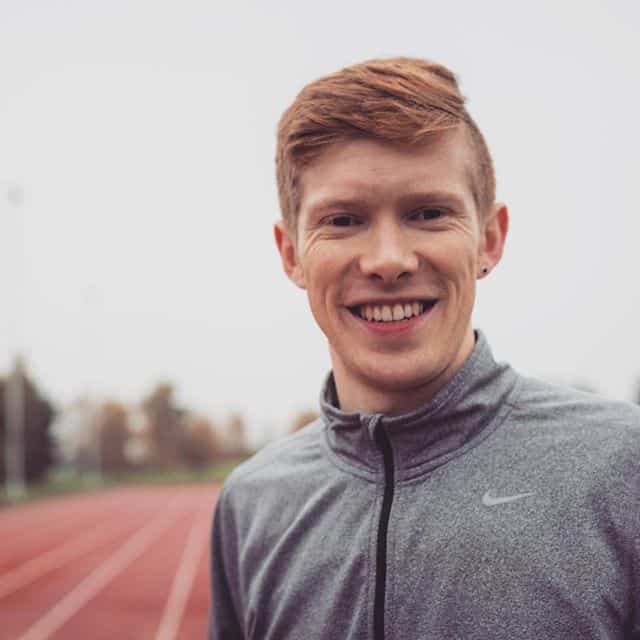 British Race Walker Tom Bosworth came out as gay in an October interview with the BBC. Bosworth, who plans to compete in the Rio 2016 Olympics, is the first professional British track athlete to come out of the closet. He holds the British record over 5,000 and 10,000 meters.
Bosworth told the BBC that British distance runner Mo Farah was very supportive when he told him, but things haven't always been that way with fellow athletes. He was verbally abused a few years ago, and worse before that:
A group of lads used to gang up on me and the worst episode came when they smashed my head through a window after a run-in. I decided not to tell anyone about it, so my parents or teachers didn't know. I guess I was more worried about people blaming me than the students but I had the support of my friends to get me through that tough time.
It was a decade ago, so I'd like to think that things have moved on a lot since then, even in schools, and that kids are more tolerant these days.
That experience taught me to ignore lone voices. I know there will always be people who have a problem with my sexuality, but one person's opinion doesn't affect me now, as I have support from my parents and partner.
I'm not even sure I can change the opinions of those boys. All I want to do is give a positive message that you can succeed in sport whatever your background. Be it gay, straight, black, white, religious or non-religious – there are no barriers.
Watch Bosworth's BBC interview:
(photo: instagram)
---
Jordan Brandman – Anaheim, California City Councilman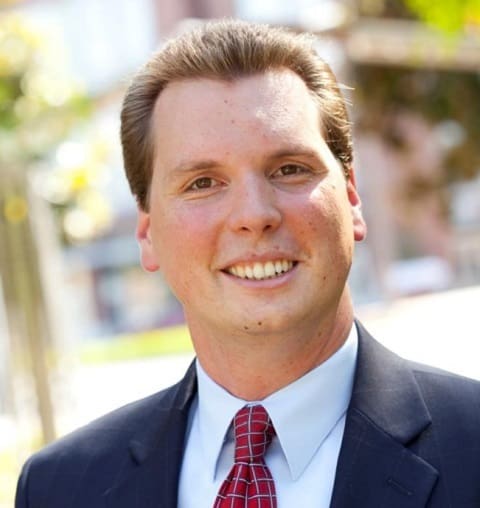 When he came out in October, Jordan Brandman became the first openly gay city council member in Anaheim, California. Brandman, who was elected to a four-year term to the City Council in 2012, is also the panel's only Democrat.
Said Brandman:
"I've found personal happiness in my life, and now is the time to share it with my family and friends. It's an entirely personal decision to make this announcement, based upon the circumstances in my life."
Both Brandman and Garden Grove Mayor Bao Nguyen are running for the congressional seat to replace Loretta Sanchez, who is running for Senate. Brandman was an education policy advisor for both California Governor Gray Davis and Governor Arnold Schwarzenegger in the office of the Secretary of Education.
---
Chris Burns – Assistant Men's Basketball Coach, Bryant University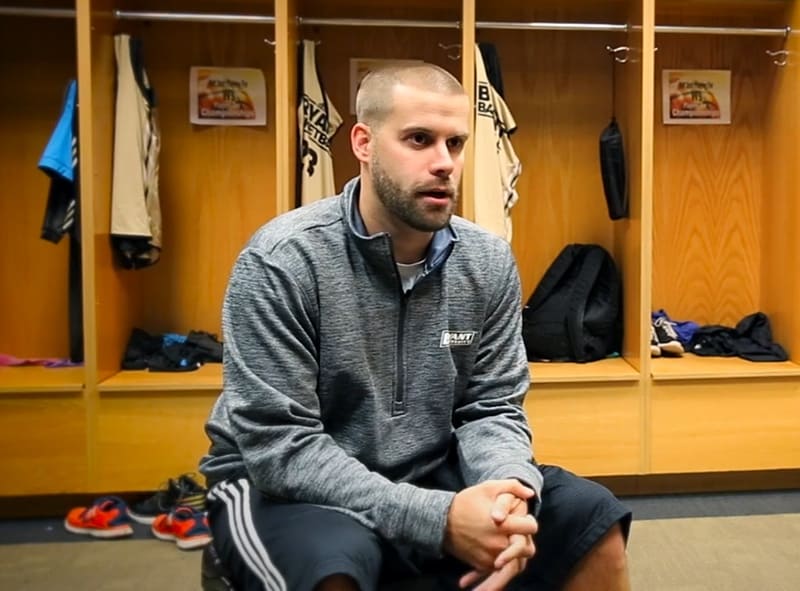 Chris Burns, the assistant men's basketball coach at Bryant University, came out as gay in October, making him the nation's first Division 1 coach to do so.
In a first-person piece at Outsports, Burns described how Anthony Nicodemo, the Saunders High School basketball coach who came out as gay in 2013, became his boyfriend while he was living in the closet:
"Slowly I became more comfortable with myself, and Anthony did as well. I felt both pressure and fear rise in me. All of those early years, just beginning to explore my sexuality, were filled with a bit of denial – As comfort rose I realized someday I would have to embrace and accept that this is who I am, and that I will need to be honest with people about it.
"In those secretive years, I had grown accustomed to a lot of lying and deceiving. When you're lying to everyone about who your are at your core, lying about everything else gets easy. Those habits and behaviors were very toxic for every aspect of my life. Slowly, piece by piece, I became detached from everyone, including Anthony. I ran from everything that was real in my life to try and keep myself hidden.
"That's what the closet does to you, and it did it to me in the worst way: Detaching from my family and my best friend."
Burns later attended the Nike LGBT Sports Summit, and says it was that event and the Supreme Court decision on marriage equality that finally propelled him to make the decision to come out.
---
Matt 'Money Cage – Professional Wrestler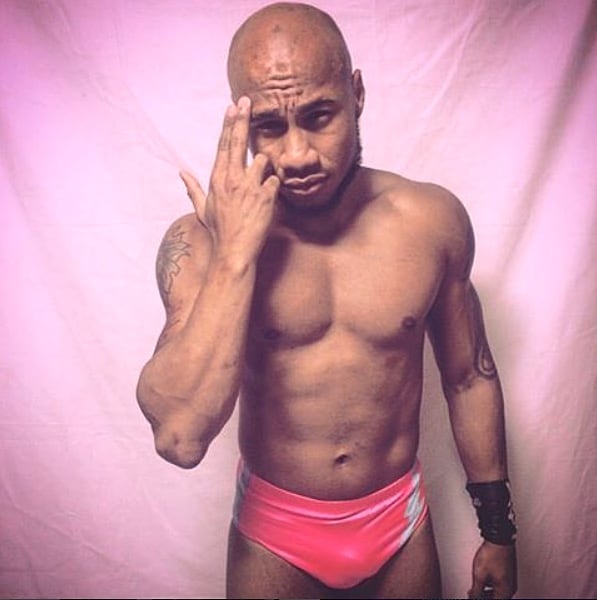 Independent professional wrestler 'Money' Matt Cage, aka Matt Hullum, came out in June in a message posted to Facebook:
"One of the biggest fears in my life has been rejection. I'm not sure why. I was never the most popular kid in school or in my neighborhood, but I always had a plethora of friends in many different cliques. I was never really rejected by anyone that I hung out with in one clique for hanging out with people in another, yet I always feared being rejected. But as I've grown older and continued down the road of adulthood, I have discovered that I truly don't care as much about rejection anymore. And I why should I? My friends will like me for me, flaws and all. My family will love me for me. My peers will respect me for my work. And complete strangers can think whatever they want, because they're strangers and they don't know me.
"That being said, it makes it much easier to post here publicly that I'm gay.
"I truly have nothing to hide anymore. I spent the majority of my life lying, hiding and depressed because I felt like I couldn't truly be who I wanted to be and live freely as I saw fit. I had to act and that's not me. I, nor anyone else, should have to do that."
Though Cage is not the first professional wrestler to come out as gay (WWE Superstar Darren Wilson had that distinction), Cage wrote that he had been concerned about his sexuality affecting his career as a professional wrestler but decided to come out to escape the burden of fear:
"Hopefully nothing changes, but if any relationships change from this post, I'll know that I didn't need those people in my life anyway.
"I hope that the fans, the promoters and everyone else don't change their opinions of me. I was the same person yesterday as I am right now, just now, I have a bit more weight lifted off of my shoulders. The stress, depression & worrying that has always come from this is something nobody should have to deal with. Depression is a very real thing, and some people don't understand that. People often times cannot empathize. But know this: we are all human beings. We all have our own way, traits, personalities & things that make us our own person. Keep that in mind."
---
Pat Carey – Former Irish Politician, Pundit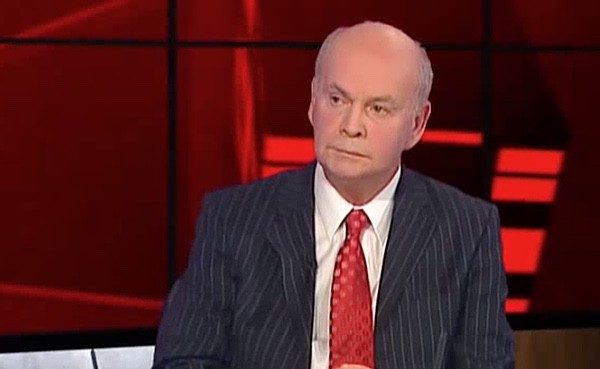 Pat Carey, the former minister of Ireland's center-right party Fianna Fáil came out as gay in February. Carey was appointed as a parliamentary member and the Minister for Community, Equality and Gaeltacht Affairs in 1997. According to Carey, the decision to reveal his sexuality to the public was inspired by Leo Varadkar who currently serves as Ireland's health minister and came out earlier this year.
"When I look back it's an awful pity I didn't feel able to do that. Nobody stopped me, but I wasn't sure how it would be received," Carey told the Irish Times. "I never had the confidence or the courage to do it, and it gets to a stage where you probably say to yourself 'it's too late for me to start talking about it now."
---
Jonathan Rachel Clynch – News Anchor, Ireland's Television and Public Radio Broadcaster RTÉ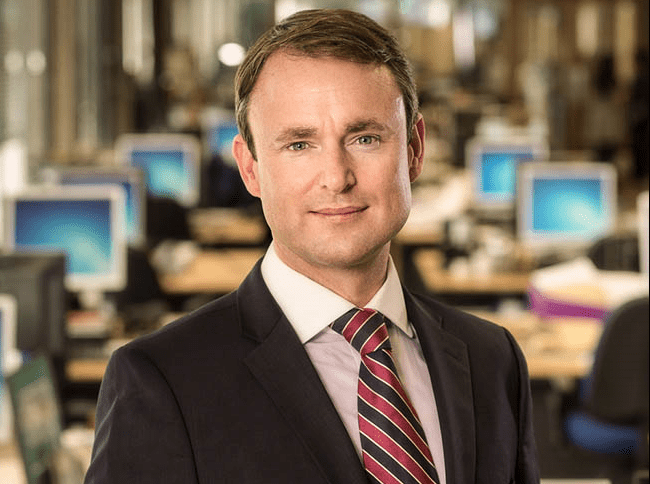 Jonathan Clynch, a radio presenter for Ireland's RTÉ public broadcasting network, came out in September as "gender fluid" and asked that he be referred to as Jonathan Rachel Clynch going forward.
Clynch made the announcement to his RTÉ colleagues. A source close to Clynch told the Irish Star: "For some considerable time now he has regarded himself as what he describes as 'gender fluid' – he sometimes identifies himself more as male and other times as more female." The source added that Clynch had no plans to undergo gender reassignment surgery.
A statement from RTÉ read: "[We], both as an employer and broadcaster, value the uniqueness of individuals and encourage diversity and equality. We are 100% supportive of Jonathan Rachel who is a valued member of staff and a highly respected journalist."
---
Sean Conroy – Pro Baseball Player, Pitcher, Sonoma Stompers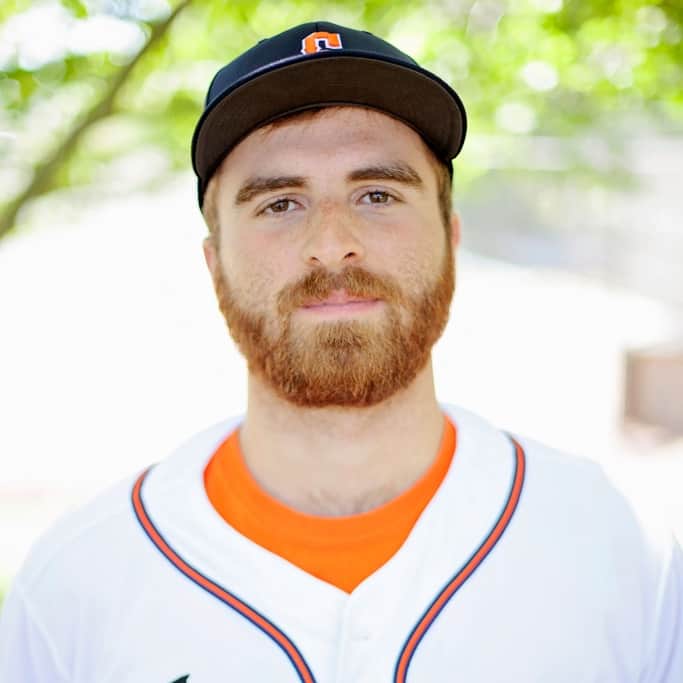 Sean Conroy of the minor league Sonoma Stompers came out publicly in June, shortly before making the start that would make him the first openly gay baseball player to appear in a professional game.
Conroy, who joined the Stompers earlier this year, started on the team's Pride Night to help kick off Pride Weekend in Northern California. The Stompers are an independent team that plays in the Pacific Association of Professional Baseball Clubs, and finished second in the season with a 44-33 record.
Said Conroy, who is originally from Clifton Park, New York:
"I've always played baseball because it was fun and I loved the sport. Being gay doesn't change anything about the way I play or interact with teammates. I hope that in leading by example, more LGBT youth will feel confident to pursue their dreams, whatever those dreams may be."
---
Casey Conway – Former Pro Rugby Player, Professional Model, Youth Advocate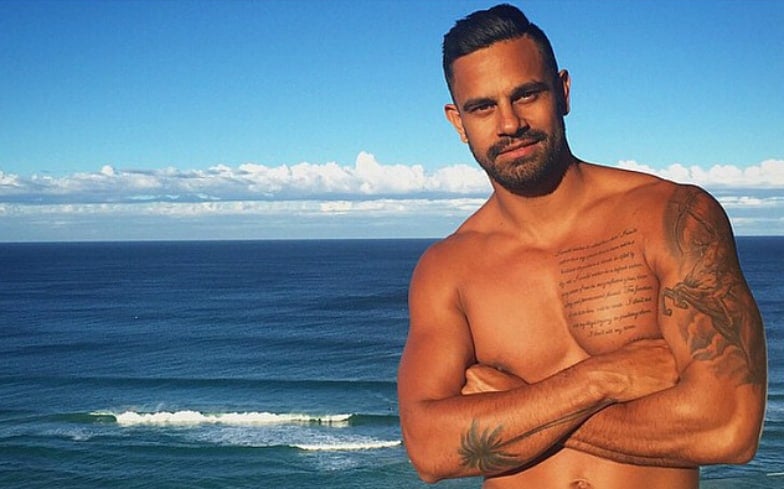 Casey Conway, a former National Rugby League (NRL) player for the Sydney Roosters, youth advocate, and fashion model, came out as gay publicly in October in an interview with Australia's Special Broadcasting Service (SBS). Conway told the network that he was privately out to club officials during his time as a pro athlete, and came out to teammates after he left the Roosters.
But, he says, he led a "double life", both hiding his sexual orientation from teammates and trying to navigate the club scene in Sydney, where he often found that his background as an indigenous Australian was an issue for some.
Said Conway:
"I was out-and-about on the [gay] scene and meeting people. I was doing that undercover and it finally came to a point where I had to start accepting it. I wanted more than what I was having…There was a lot of casual racism. People would say things like, 'You're hot for an Aboriginal guy' or 'I've never been with a black guy'. I'd think, 'You know that's not a compliment?'."
Conway retired from rugby at 22 due to a shoulder injury. He has modeled for Australian brands Aussiebum and Sluggers, and does youth advocacy work in Queensland.
---
Miley Cyrus – Pop Superstar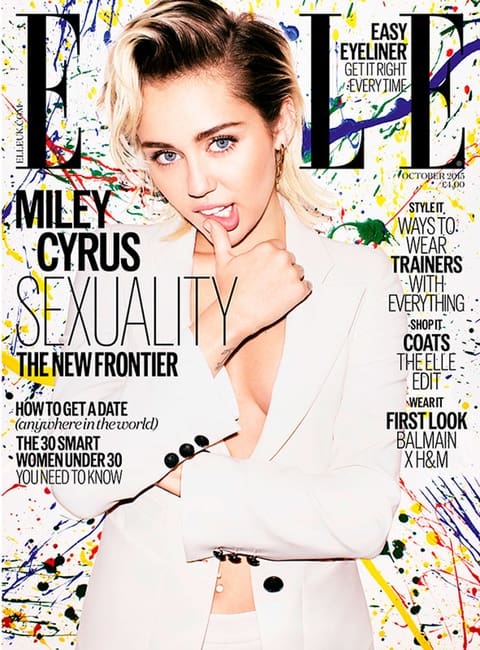 It might surprise you but 2015 was the year Miley Cyrus finally publicly put a label on her sexuality, describing herself as 'pansexual' in August after revealing she was sexually interested in both men and women in June.
"I'm very open about it – I'm pansexual," said Cyrus in an interview with Elle UK. "But I'm not in a relationship. I'm 22, I'm going on dates, but I change my style every two weeks, let alone who I'm with."
In a June interview with Paper magazine, Cyrus revealed that she first came out to her mother when she was 14:
"I remember telling her I admire women in a different way. And she asked me what that meant. And I said, I love them. I love them like I love boys," she says. "And it was so hard for her to understand. She didn't want me to be judged and she didn't want me to go to hell. But she believes in me more than she believes in any god. I just asked for her to accept me. And she has."
---
Mason Darrow – Offensive Lineman, Princeton Tigers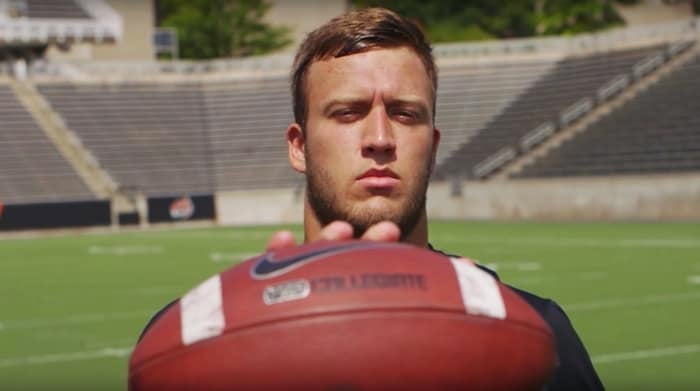 Mason Darrow, a freshman offensive lineman for the Princeton Tigers, came out publicly as gay in a September feature story by Outsports' Cyd Zeigler.
"People will surprise you. I mean I was definitely concerned that teammates would react very poorly," said Darrow in the accompanying video. "I think in this day and age people don't really care about it. It's really not a big deal anymore."
Darrow, who first came out to a fellow teammate back in November, said his announcement was warmly received by teammates, coaches, and his family.
"I feel like I'm at a really great place in my life, everything has been going well since I came out here and at home," he continued. "Now I want to show people that you can be gay and play division 1 football and if that's going to help some sophomore in Arizona come out to his teammates and be comfortable being himself then that's the reason I'm doing it."
---
James Dawson – Author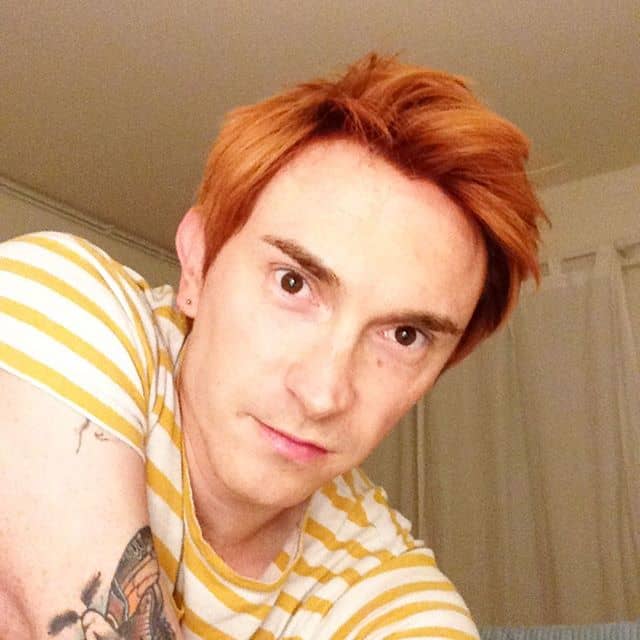 James Dawson, author of young adult novels Under My Skin, Say Her Name, Cruel Summer, and This Book Is Gay, came out as transgender in an October Buzzfeed interview in which Dawson announced she was beginning her transition.
Said Dawson:
"I'd like to think in 2015 being trans is so mainstream now that it won't be an issue, but sadly there will be people who will think it's weird, and there is the worry that there will be a tabloid backlash around a 'trans children's writer'. Mainly I'm just excited."
Dawson spoke at length about the issues she had fitting in as a pre-teen, teen, and young adult, saying she first came out as gay because it was the only thing that really fit:
"I used to go to bed and bargain with God and say, 'I've been good today, so can I wake up a girl?'…There was always this parallel world that I imagined. It was the 'what if I were a girl' world. I knew what I would look like. I knew what I would be doing. I knew what clothes I would wear….Given that I had been told I was a boy and I knew that if you are a boy that fancies boys that makes you gay, that was the only alternative I could see." And so, at 15, [Dawson] claimed the label 'gay'. "It answered a question, it made me feel like I didn't have to marry a woman and live in a Barratt home. The problem was that the label just wasn't the right one."
Dawson's book, This Book is Gay, is currently at the center of a debate in Sarah Palin's hometown of Wasilla, Alaska, where some parents have asked to have it moved from the juvenile section, and librarians are refusing.
Dawson has discussed the book's placement:
Dawson, the book's author, said he wouldn't object to the book being relocated. "I love librarians with all my heart and I trust they will find an appropriate shelf to stock 'This Book Is Gay' where younger readers can't get to it, but those who desperately need it can," he wrote in an email to the Dispatch News.
He noted that LGBT teenagers who might find the book useful were probably too afraid to speak up in its defense. "The goal of the book is to make young LGBT+ people feel less isolated and alone," he said. "I would imagine that in Alaska there are numerous young people who keenly feel that solitude."
(photo: instagram)
---
David Denson – Professional Baseball Player, Milwaukee Brewers Organization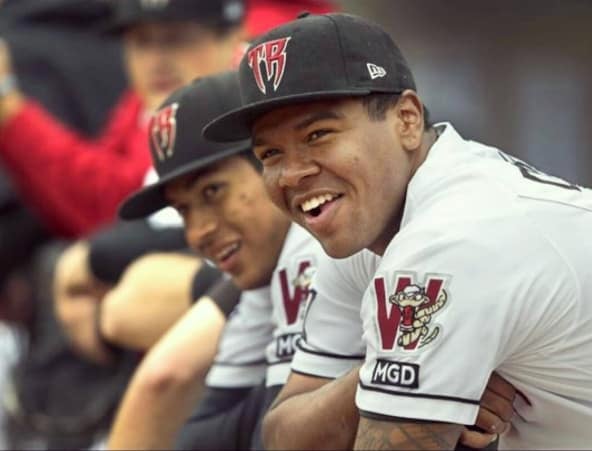 David Denson, 20, became the first baseball player to come out publicly as gay while on a team affiliated with Major League Baseball, after telling his story to The Milwaukee Journal-Sentinel in an article published online in August.
A first baseman and power hitter, Denson plays for the Helena (Montana) Brewers in the rookie Pioneer League, an affiliate of MLB's Milwaukee Brewers. Earlier this year, a teammate jokingly called Denson a "faggot" in the locker room, without realizing he was actually gay, the paper reported:
"Be careful what you say. You never know," Denson cautioned the player with a smile.
Before he knew it, Denson was making the emotional announcement he yearned to share, and the group around him expanded to the point that he soon was speaking to most of the team. Much to Denson's relief, when the conversation ended he was greeted with outward support and understanding instead of condemnation.
"Talking with my teammates, they gave me the confidence I needed, coming out to them," recalled Denson. "They said, 'You're still our teammate. You're still our brother. We kind of had an idea, but your sexuality has nothing to do with your ability. You're still a ballplayer at the end of the day. We don't treat you any different. We've got your back.'
Denson, who attended South Hills High School in West Covina, California, was selected by the Brewers in the 15th round of the 2013 draft.
In August, he was named MVP of the Pioneer League All-Star Game. Although Denson is not considered a top prospect in the Brewers organization, he does have tremendous power as a hitter, so it's possible he could someday play in the Major Leagues.
---
Lily-Rose Depp – Actress and Model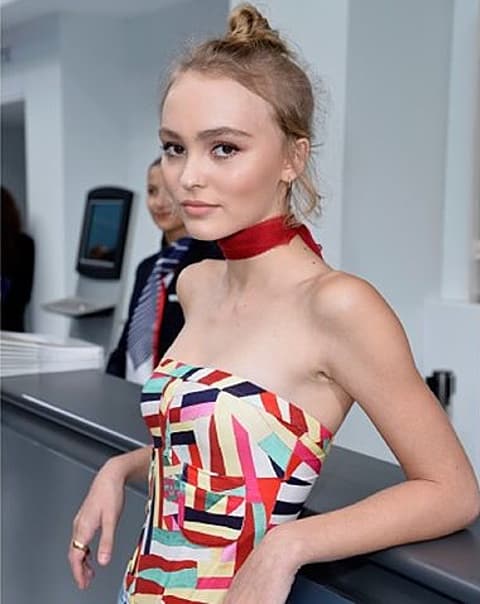 Lily-Rose Depp, the 16-year-old daughter of actor Johnny Depp and his former partner Vanessa Paradis, came out as not straight in August as part of The Self Evident Project, a photographic undertaking by artist iO Tillett Wright. Depp is an actress and model and was featured on her mother's album Bliss.
The Self Evident Project's mission: "Self evident truths is a photographic record of 10k people in the US who are ANYWHERE on the LGBTQI spectrum."
Wrote Wright in an Instagram post: "I'm so proud of my baby girl @lilyrose_depp. She decided she wanted to be in @selfevidentproject because she falls somewhere on the vast spectrum, and I couldn't be happier to welcome her to the family. She's a tiny gem of a good human. #prouduncle #weareyou"
https://instagram.com/p/6s4QOauIih/
---
Nyle DiMarco – Winner, America's Next Top Model
America's Next Top Model contestant and eventual winner Nyle DiMarco turned heads when he first appeared on the 22nd cycle of the show but ultimately cemented his fan favorite status with the LGBT community when he revealed on Twitter in October that he is sexually "fluid".
DiMarco, who is deaf, revealed his sexual orientation in response to a question a fan tweeted him asking if he was into men or women. DiMarco simply replied "fluid" while linking to an Everyday Feminism article on fluid sexuality. DiMarco also has a fraternal twin and both apparently won the genetic lottery in looks.
https://twitter.com/NyleDiMarco/status/647398826349850624?ref_src=twsrc%5Etfw
DiMarco told People: "Being a deaf person on a television show alone is pretty groundbreaking, so it felt incredible just to be on the show – but to win it was amazing!"
He added that he found the non-modeling parts of the show to be the most difficult: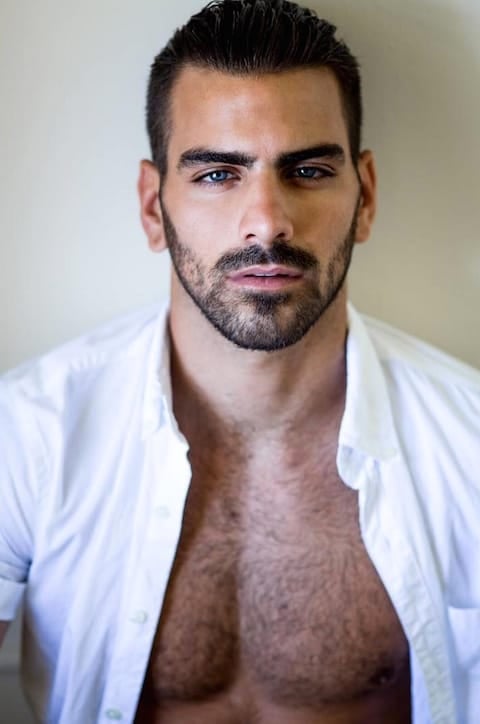 "The competition, and especially living with the models in the house, was undoubtedly a lot of fun, but it was also pretty tough. The inability to use my language, American Sign Language, and the lack of communication, information access and the general connection to the world was difficult….It truly did take a toll on me mentally. I even cringe now when I watch myself on ANTM being all alone."
DiMarco did a video interview with The Daily Moth shortly after being announced the winner.
Said DiMarco: "Bigger things are coming for me and the deaf community."
DiMarco was asked to respond to deaf viewers who said they were surprised he won. He replied:
"I don't think we underestimate each other, it's more that we are so used to Deaf contestants, if they are on a reality show, it's already a "win," because — like I said on ANTM — because the hearing public would think that having a Deaf contestant on the show is a victory in itself. "Why should the Deaf person also win? The person's already in the show!" But we're skilled people and we deserve to win. And I'm really grateful to win it all. I'll admit this, at the beginning, I was intimidated by all the gorgeous models. It was tough. I did think I would be eliminated after making the top eight. I had a feeling I would be out. But when I start winning, I realized I'm learning, I can learn daily, and just roll with it."
---
Martin Dolan – Priest, Church of St Nicholas of Myra, Dublin, Ireland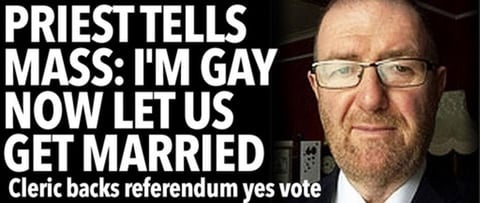 Father Martin Dolan, the sole parish priest at the Church of St Nicholas of Myra in Dublin city center received a standing ovation from parishioners in January when he came out during mass and called for marriage equality.
Calling for a yes vote in a referendum on same-sex marriage which took place in May, Dolan said "I'm gay myself" and was met by applause and a standing ovation from his "proud" parishioners.
Dolan's statement no doubt helped make a public argument that eventually led to the successful public referendum. Subsequently, the legislature approved a marriage equality bill and gays and lesbians are now free to marry.
---
Rachel Dolezal – Former President of Spokane, Washington Chapter of the NAACP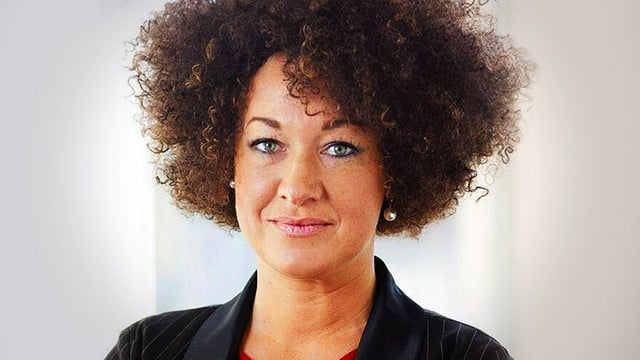 Far more controversy was caused by Rachel Dolezal, the former leader of the Spokane, Washington chapter of the NAACP, when it was discovered she had lied about her racial identity, than in a subsequent interview with NBC News in which she came out as bisexual.
Dolezal, who portrayed herself as a black woman, made headlines after it was revealed she was born white. The revelation stirred a national debate about various forms of identity.
Dolezal told NBC's Savannah Guthrie, "I'm bisexual. And so, you know, I've dated men and women."
Dolezal went on to bring up the subject of her race when discussing the topic of who she dates, saying, "And I will intentionally ask, like, 'So do you just date light-skinned women? What's your spectrum?'"
Dolezal also said she identified with Caitlyn Jenner: "I resonated with some of the themes of isolation, of being misunderstood – to not know if you have a conversation with somebody, will that relationship then end because they have seen you as one way."
---
Alec Donovan – New Jersey High School State Wrestling Champion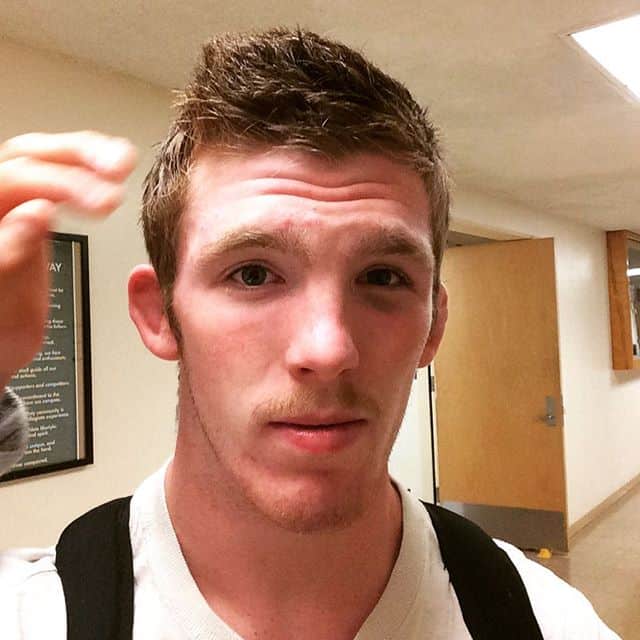 New Jersey's high school state wrestling champion Alec Donovan, "ranked in the top 25 of high school wrestlers in his weight class in the nation," came out as gay in May.
According to Outsports, Donovan came out on the Limestone College recruiting trip when a fellow recruit asked if he was bisexual:
"The rumor isn't true," Donovan told the other recruit. "I'm not bisexual… I'm gay."
The recruit was "cool with it". He asked Donovan if he could tell the guys on the Limestone team who were recruiting them. Donovan didn't care. He had accepted who he was. Fear had left him.
"It's better that everybody knows anyway, so I don't end up on a team that doesn't want me for all of me."
Donovan said that just three years ago he was considering suicide and made it through with the help of a friend and two fellow wrestlers he confided in about his sexual orientation.
He's now a freshman at Cal Poly.
---
Scotty Dynamo – Canadian Recording Artist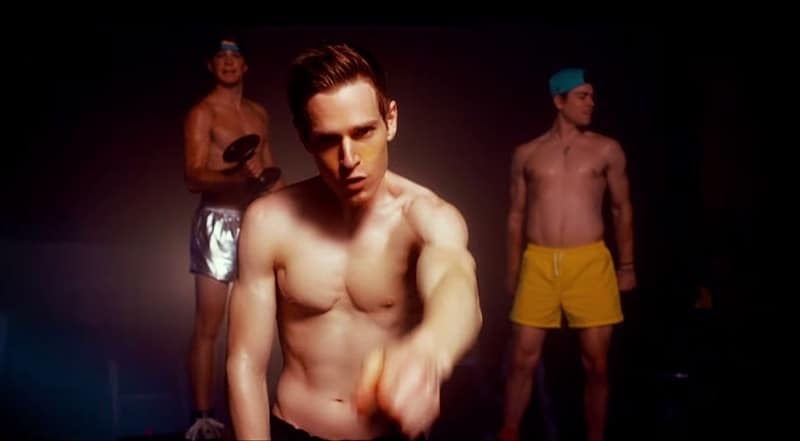 Rapper-singer Scotty Dynamo came out of the closet in July in a music video for his track "Show Me Yours".
The video channeled the vibe of Olivia Newton John's "Let's Get Physical" and pushed enough synth to meet an '80s-level nostalgia quota.
But the best part of the video (that is in addition to Dynamo and his shirtless back up dancers breaking a sweat in the gym) was the cute plot twist at the end that showed Dynamo declaring his affection not for the Olivia Newton John-wannabes surrounding him, but a cute geeky gay boy in the background.
---
Reid Ewing – Actor (Modern Family)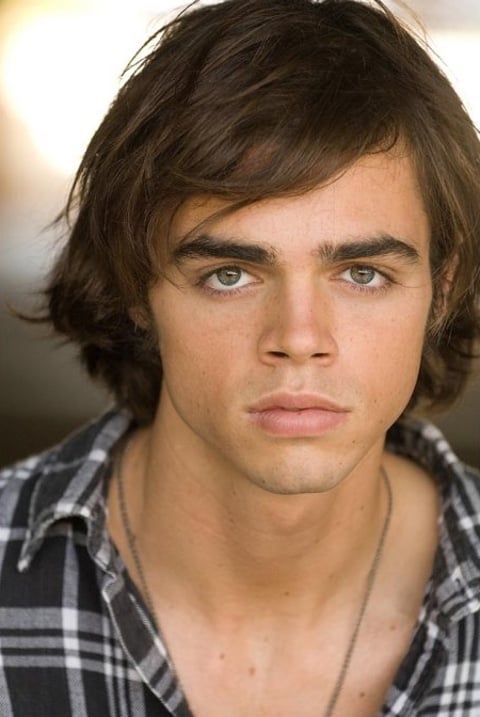 Actor Reid Ewing, who plays Sarah Hyland's boyfriend Dylan on Modern Family, confirmed that he is gay in November in a tweet responding to a conversation about body dysmorphia.
Ewing penned an article for The Huffington Post in which he opened up about his addiction to cosmetic surgery and his own struggle with body dysmorphia. Ewing says he started getting procedures at age 19, writing, "I genuinely believed if I had one procedure I would suddenly look like Brad Pitt."
However, Ewing's use of plastic surgery began to increase and doctors were only too happy to oblige his desire for cosmetic enhancement despite the warning signs that something more troubling was transpiring.
It was Reid's conversation about body dysmorphia that then led him to confirm that he is gay. Responding online to a Good Morning America report featuring a young man named Eugene Bata who opened up about his battle with body dysmorphia, Ewing tweeted:
https://twitter.com/media_reid/status/668156813548765184?ref_src=twsrc%5Etfw
https://twitter.com/media_reid/status/668210338374905860?ref_src=twsrc%5Etfw
---
Joey Graceffa – YouTube Personality, Former 'Amazing Race' Contestant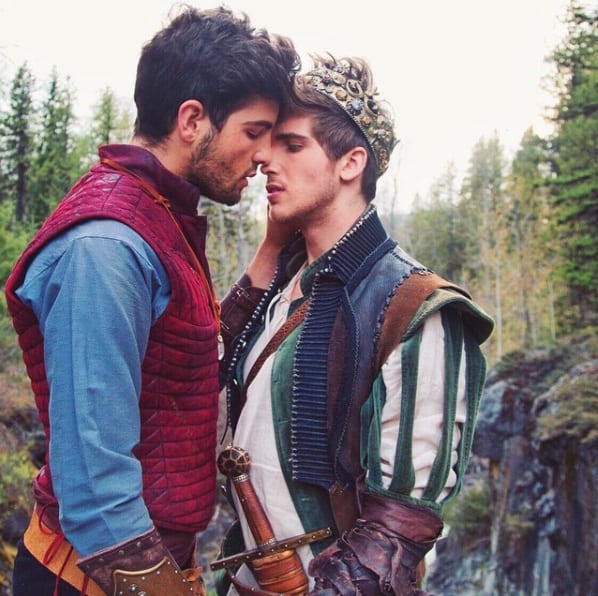 Joey Graceffa, a popular YouTube vlogger (with almost 5.5 million subscribers) and former Amazing Race contestant, came out as gay in a fantasy-themed music video for his song "Don't Wait", an imaginative re-telling of Graceffa's previous struggles with bullying and growing up with an alcoholic mother.
He followed the music video up with another video on his YouTube channel:
After 8 years of this topic being the most discussed thing on my YouTube channel. To FINALLY be open felt incredible.

— Joey Graceffa (@JoeyGraceffa) May 17, 2015
Graceffa later spoke with GLAAD in an interview in which he talked about his experience coming out and what he hopes its impact will be on others.
Of his coming out music video, Graceffa told GLAAD:
"Originally I needed something to encompass my book in a video format. So I thought it would be really cool to incorporate three main things in the music video: bullying, dealing with [my mother's] alcoholism, coming to terms with your sexuality and accepting yourself."
Graceffa said that people were incredibly loving and supporting upon seeing his video.
Talking about his memoir, Graceffa reflected on the difficulty of reliving his mom's alcoholism as well as the pains he experienced when he first started dating. Ultimately, the memoir was therapeutic for Graceffa. He said he hoped it was a relatable story for his followers, adding, "I just want people to not feel so alone."
---
Joel Grey – Actor of Stage and Screen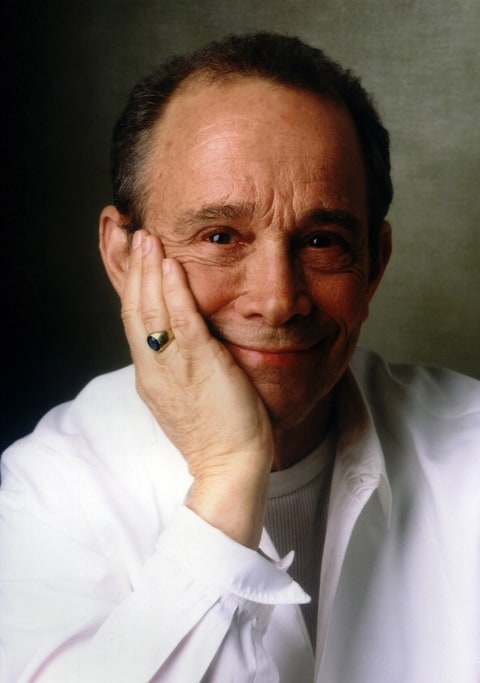 It took legendary actor Joel Grey till the ripe old age of 82 to speak publicly about being gay but he finally did it in January in an interview with People magazine.
Said Grey:
"I don't like labels, "but if you have to put a label on it, I'm a gay man….All the people close to me have known for years who I am. "[Yet] it took time to embrace that other part of who I always was."
His daughter Jennifer also spoke to the magazine:
"I feel very happy for my dad that he has come to a point in his life where he feels safe and comfortable enough to declare himself in a public way as a gay man. Mostly because the more people are free to own their true nature and can hopefully come closer to love and accept themselves as they really are, no matter what age, no matter how long it takes, to finally be free of the lies or half truths, it is freedom."
---
Greg Gould – Recording Artist, Former Australia's Got Talent Contestant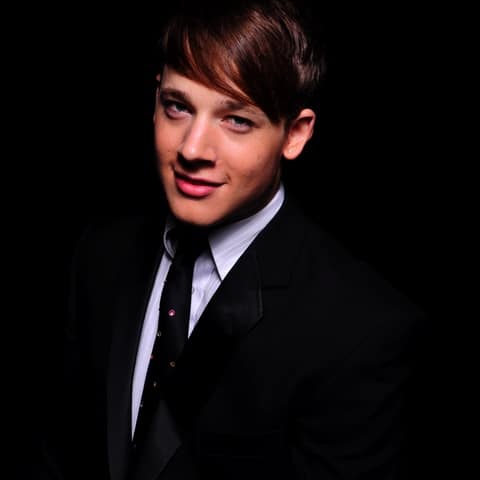 Greg Gould, runner-up in the 2013 Australia's Got Talent competition, came out as gay in August ahead of the release of his debut single "Run to You."
The Guardian reported that the music industry wasn't really clear how to market him as an artist:
Throughout Gould's run on the show no reference was made to his sexuality. But in the post-reality show scramble for managers and label deals, no one in the industry seemed to know what to do with him. He was consistently told to either hide his sexuality or go the opposite way – become the movement's poster boy, be "really fabulous".
"I'm not – " Gould breaks into a hyper-camp impression, "Hello! I'm going to be the poster boy for gay people! … I'm not that person," he says emphatically.
And yet, with his ambitious campaign to support marriage equality called #keeprunning ("Now is not the time to slow down, we need to keep running towards marriage equality," he says) he is becoming a poster boy of sorts. Just without bearing the badge of a "gay musician", merely a musician who happens to be gay.
"I'm a serious artist with real music," he says. "I've got stuff I want to say, I want to sing about." He is hoping to set an example. "You don't have to be a certain way to be gay. And you don't have to be a certain person to be successful."
---
Israel Gutierrez – Journalist and ESPN Sports Reporter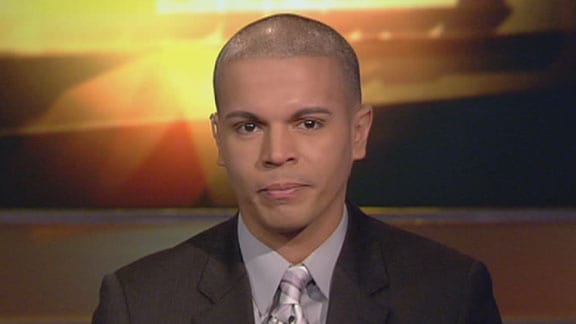 Israel Gutierrez, a former columnist for The Miami Herald and one of the faces of ESPN's Around the Horn, came out as gay (and engaged!) in an emotional blog entry posted on his website in September.
Wrote Gutierrez, in a post which included discussion of his struggles growing up gay and why Welsh rugby player Gareth Thomas's 2010 coming out compelled him to do the same for his own friends and family, as well as how he met his fiancé David Kitchen:
I'm gay, which plenty of people, I'm sure, have either deduced or just guessed as much over the years.
But this isn't me "coming out." The truth is, I've been out to friends and family for more than six years.
The reason I'm tackling this now is, primarily, because I'm getting married on September 12. And besides the fact that it would be annoying to tell my story every time someone sees my wedding ring, it just seemed like a natural time to get this out in the open.
He added: "I'm confident that now that this is out in the open, I can deliver an even better version of my professional self. Happiness tends to bring out the best in a person. And I'm so happy right now."
---
Erik Hagen – Norway's Second-Richest Billionaire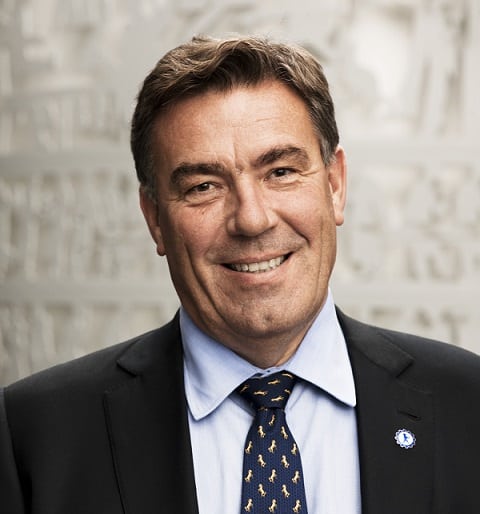 Stein Erik Hagen, 59, Norway's second richest billionaire, came out as bisexual in October. Hagen made his $4.3 billion fortune with budget supermarket chain RIMI, founded with his father in 1977.
Coming out put him in the number two slot in the world ranking of gay business people, just behind David Geffen but ahead of PayPal co-founder Peter Thiel.
Speaking on a Norwegian chat show, Hagen said:
"I realized I was gay well into adulthood. When I was in my 20s we didn't know what it was. We heard about it but did not associate ourselves with it."
He later told newspaper VG:
"To say that I'm gay is not entirely correct. I'm bisexual, and to everyone in the family, all my friends and those who know me, that's something which comes as no surprise. The same goes for those I have been married to."
---
Warren Hall – Former Director of Ministry, Seton Hall University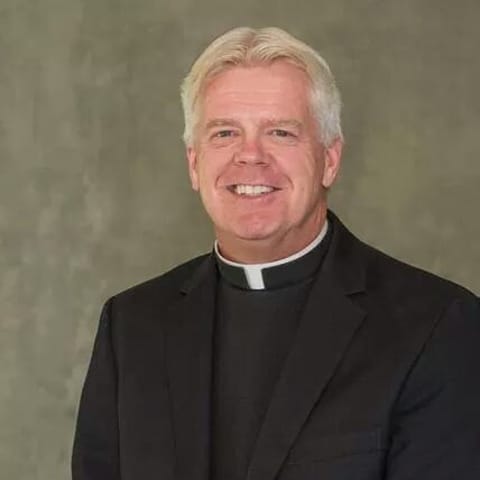 Reverend Warren Hall, the director of campus ministry at Seton Hall University who was fired in May after posting a NOH8 photo on his Facebook account, came out as gay shortly thereafter in an interview with Outsports.
"I have to be myself," said Hall. "I can't worry what other people think."
The Archbishop of Newark, John Myers, told Hall before his removal that while "none of us want bullying," the school couldn't allow Hall to pursue a "further agenda" while at Seton Hall. Hall, however, says he posted the initial photo on Facebook last fall mostly on the idea of opposing race-based hate. Hall said he's unsure what's next for him but that he wrote to the Archbishop asking for a six-month sabbatical.
---
Ursula Halligan – Irish Broadcaster and Journalist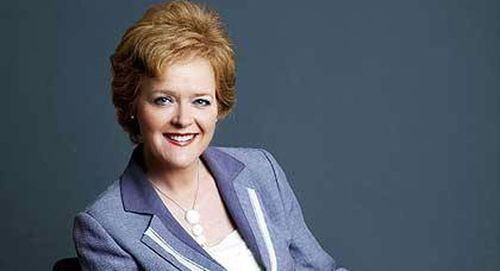 Irish broadcaster and journalist Ursula Halligan came out publicly in a May column in the Irish Times, spurred by that month's referendum on same-sex marriage.
Halligan wrote about her experience growing up as a gay woman in Ireland. She also encouraged people to vote 'yes' because it would "say to gay people that they belong, that it's safe to surface and live fully human, loving lives."
She quoted from her diary, written as a 17-year-old in 1977:
"These past few months must have been the darkest and gloomiest I have ever experienced in my entire life. There have been times when I have even thought about death, of escaping from this world, of sleeping untouched by no-one forever. I have been so depressed, so sad and so confused."
She went on to describe a sense of loss at not experiencing the same social approval as her siblings:
"For me, there was no first kiss; no engagement party; no wedding. And up until a short time ago no hope of any of these things. Now, at the age of 54, in a (hopefully) different Ireland, I wish I had broken out of my prison cell a long time ago. I feel a sense of loss and sadness for precious time spent wasted in fear and isolation."
Halligan added:
"If Ireland votes Yes, it will be about much more than marriage. It will end institutional homophobia. It will say to gay people that they belong, that it's safe to surface and live fully human, loving lives. If it's true that 10 per cent of any population are gay, then there could be 400,000 gay people out there; many of them still living in emotional prisons. Any of them could be your son, daughter, brother, sister, mother, father or best friend. Set them free. Allow them live full lives."
---
Keegan Hirst – British Professional Rugby Player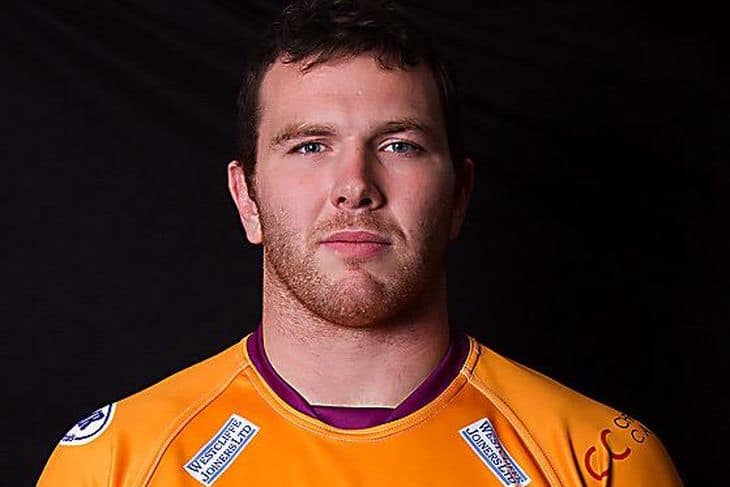 Keegan Hirst, captain of the English professional rugby league team Batley Bulldogs, came out as gay in August, declaring: "I'm comfortable in my own skin, probably for the first time ever."
"Now I feel like I'm letting out a long breath that I've held in for a long time," said the 27-year-old married father-of-two in an interview with the Sunday Mirror. "The only time I felt free of the torment was when I stepped on the rugby pitch. Now I feel free."
Keegan, who told the news to his wife a few weeks ago, said he first felt realized he might be gay at age 15.
"I was having conflicting feelings, but it was something I suppressed. It wasn't the done thing to admit it," he said. "By the time I was 18, I was in complete denial, hoping it would go away. It was inconceivable to tell anybody how I was feeling."
A few months ago, Hirst mustered up the courage and admitted to himself what he'd known for years. He then told his teammates and said their reaction to the news was all positive.
"These are tough blokes. We go out on the field together and it's 26 blokes knocking seven shades out of each other. But on the other side of it, you go through blood, sweat and tears together – and they've been there for me when I needed them most."
---
Iceman – X-Man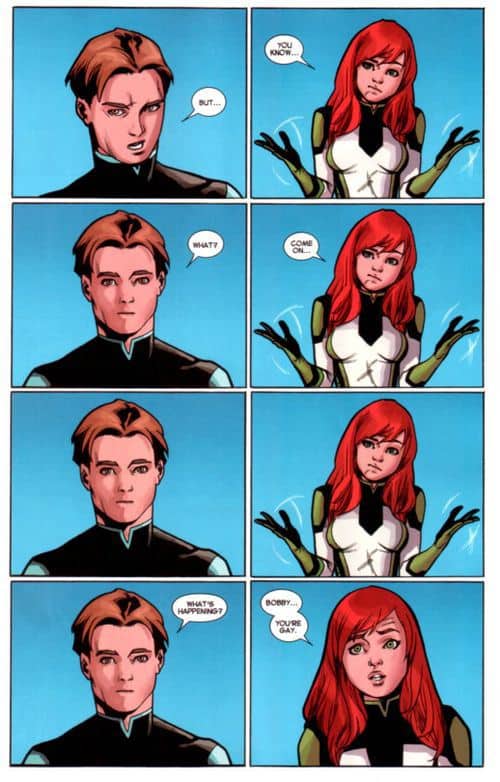 In 2012 Marvel comics launched the All New X-Men, a new series centered around Charles Xavier's first five students who would eventually become the original X-Men. In the series, teenaged versions of Cyclops, Beast, Angel, Iceman and Jean Grey are transported into the future and forced to face the decisions their future selves have made. Cyclops struggles to accept his future as a murderer and social pariah, Jean Grey — who becomes the Phoenix — copes with the fact that she no longer exists, and Beast fights to understand the secondary mutation that appears to be killing him.
In an April issue of the All New X-Men it was revealed that Robert "Bobby" Drake (Iceman) was also working to cope with a future that he didn't quite understand. This version of Bobby, Jeans discovered, was actually gay — despite the fact that his future self isn't.
---
Alx James – Vine Star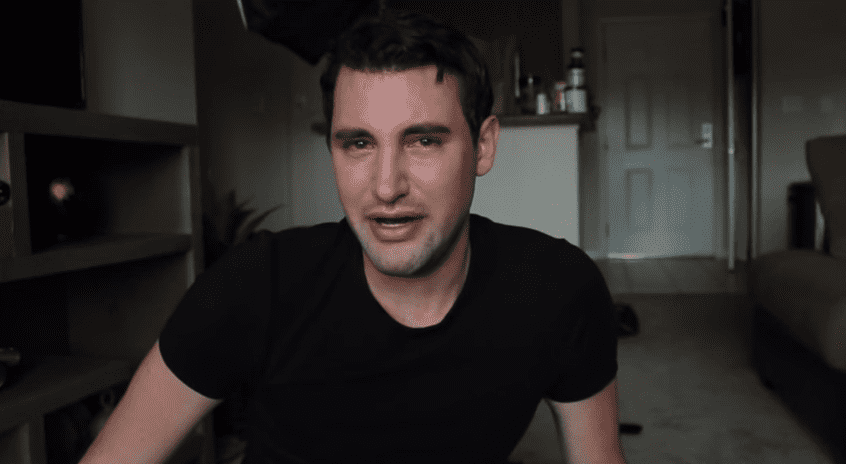 Alx James, a Vine star with almost 8 million followers, came out as gay in June in an emotional video posted on his YouTube page.
"This video is really for my family and for you guys," said James. "I feel like I haven't made a point to say 'Hi, this is who I am.'"
In the 14-minute clip, James recounted the resentment he felt towards his parents growing up in the closet and discussed coming out in the context of his Christian faith.
"One of the biggest things obviously dealing with my life with the Bible is being gay and how that's seen as an abomination. It's very easy to pass judgement. It's very easy to talk about someone when they're not dealing with the situation other than yours."
He continued:
"Don't let someone tell you who you are. You know who you are and it's okay to be who you are. My advice to anyone who is struggling with their sexuality and they are a believer in Christ – don't let it stray you away from your faith. Don't let the church tell you that it's not okay to be who you are. Because it is. God does not make mistakes and God does not give you anything that you can't handle. He doesn't. It says it in the Bible."
---
Caitlyn Jenner – Olympian Gold Medalist, Reality Television Star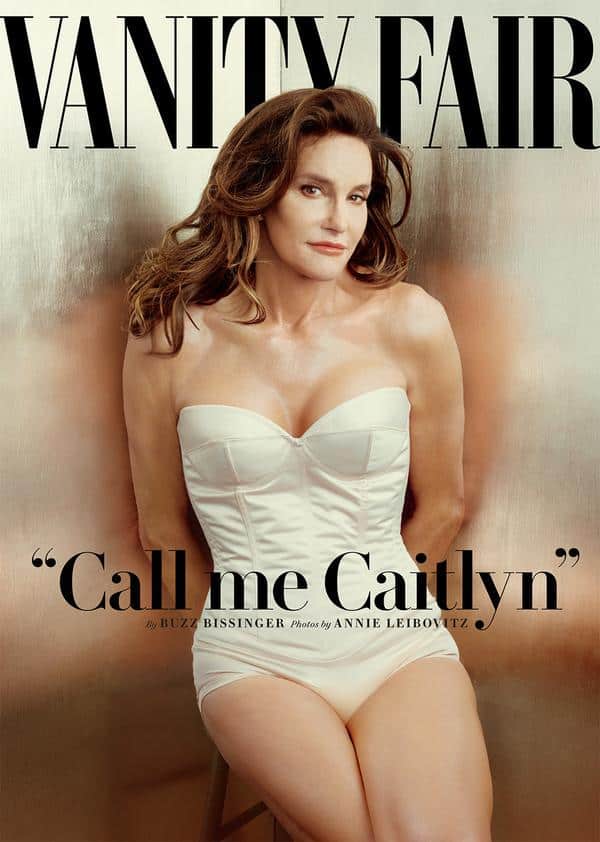 Caitlyn Jenner debuted on June 1 on the cover of Vanity Fair magazine, in a cover story shot by Annie Leibovitz. It was the first time Jenner, who came out as transgender in late April in a powerful, groundbreaking TV interview with Diane Sawyer, had revealed herself as a woman.
Jenner, who won the gold medal in the decathlon event at the 1976 summer Olympics in Montreal, told Buzz Bissinger in the magazine: "If I was lying on my deathbed and I had kept this secret and never ever did anything about it, I would be lying there saying, 'You just blew your entire life.'"
Said Jenner on Twitter:
I'm so happy after such a long struggle to be living my true self. Welcome to the world Caitlyn. Can't wait for you to get to know her/me.

— Caitlyn Jenner (@Caitlyn_Jenner) June 1, 2015
Added Jenner in a behind-the-scenes video:
"The last few days in doing this shoot is about my life and who I am as a person. It's not about the fanfare, it's not about the people cheering in the stadium, it's not about going down the street and everybody giving me a 'thattaboy, Bruce' pat on the back, okay? This is about your life. Bruce always had to tell a lie. It was always living that lie. Every day, always had a secret, from morning till night. Caitlyn doesn't have any secrets. As soon as the Vanity Fair cover comes out, I'm free."
---
Kevin Kanouse – Lutheran Bishop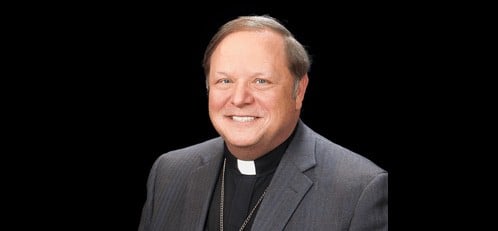 The head of the Evangelical Lutheran Church in America's Northern Texas-Northern Louisiana area came out as gay in July in an emotional sermon at an ELCA youth conference.
"I was moved to share my journey with the youth because I know many are struggling with these and other issues of self-esteem, rejection, and self-loathing," wrote Bishop Kevin Kanouse in a letter to church leaders explaining his decision to speak out at the ELCA National Youth Gathering. "I wanted to instill the hope of the Gospel among youth who are defining themselves. I urged that none of them would endure that pain for as long as I did."
In the letter, Kanouse recalled his struggles growing up in a conservative home and culture where homosexuality was seen as a "terrible sin."
"I learned early on that I had to hide my true nature… especially because I wanted to be a pastor and serve in the church. After all, pastors could not be gay and serve Jesus. On the one hand, I felt safety and joy in the church, along with a strong sense of call to ministry. On the other hand, church was also where I felt I most had to hide, the most shame. I lived with low self-esteem, self-loathing, and feelings of guilt and rejection."
Kanouse went on to detail his journey to self-acceptance and how he came out to his wife of 40 years Billye Jean.
"It took nearly a year or more, along with much good counseling, before I could verbalize it to Billye Jean. It was a moment of fear of possible rejection. For a long time we discussed the implications for us and our future. I wanted to remain married and to try to continue to understand what this would mean for us. She accepted me and affirmed me, despite her fears and questions. We are both committed to our marriage, for which I am grateful. I recognize that this is our decision and it is right for us. However, I can now say I respect those of any persuasion who live out their sexuality in bonds of marital commitment."
---
Bill Kennedy – NBA Referee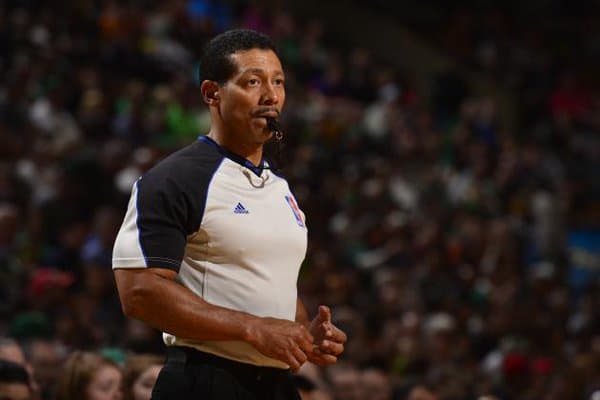 Longtime NBA referee Bill Kennedy (49) came out as gay in December following an incident in which a player he ejected from a game went after him and called him "a motherf–king faggot."
"I am proud to be an NBA referee and I am proud to be a gay man," Kennedy told Yahoo Sports. "I am following in the footsteps of others who have self-identified in the hopes that will send a message to young men and women in sports that you must allow no one to make you feel ashamed of who you are."
Kennedy declined further comment on his announcement.
NBA commissioner Adam Silver delivered a statement of support for Kennedy.
"I wholeheartedly support Bill's decision to live his life proudly and openly," Silver told Yahoo Sports in a statement. "Throughout his 18-year career with the league, Bill has excelled as a referee because of his passion, dedication and courage. Those qualities will continue to serve him well both as a game official and as a positive influence for others. While our league has made great progress, our work continues to ensure that everyone is treated with respect and dignity."
The gay-slur laden incident that may have motivated Kennedy to come out publicly happened in a game on December 3 in Mexico City between the Boston Celtics and the Sacramento Kings. After Kennedy ejected Kings guard Rajon Rondo for a second technical foul, Rondo refused to leave the court (a violation of League protocol) and stalked Kennedy, shouting at him, "You're a motherf–king faggot…You're a f–king faggot, Billy."
Rondo was suspended for one game without salary for the slur.
The National Basketball Referee's Association general counsel Lee Seham said in a statement, "The NBA referees stand by Bill Kennedy for the job he does and who he is. We stand against bigotry in all its forms."
Kennedy is only the second NBA referee to publicly come out, following in the footsteps of Violet Palmer who came out in 2014.
---
Gus Kenworthy – World Champion Freeskier and Olympic Silver Medalist
I am gay. pic.twitter.com/086ayvChq2

— Gus Kenworthy (@guskenworthy) October 22, 2015
Olympic freeskier Gus Kenworthy came out as gay in October. Kenworthy, who won AFP World Championships overall titles in 2011, 2012, and 2013, won silver at the Olympics in Sochi, Russia and won his first medal, a bronze, at the X Games in Tignes, France in the slopestyle event, came out on social media and in an interview with ESPN.
Kenworthy told the magazine that he has known he is gay since the age of 5, has contemplated suicide, and made a promise to himself after the Sochi Games to tell the world the truth about his sexual orientation — but only after he had become the best free skier in the world.
Kenworthy also updated his social media accounts with the announcement, writing on Facebook:
I am gay.
Wow, it feels good to write those words. For most of my life, I've been afraid to embrace that truth about myself. Recently though, I've gotten to the point where the pain of holding onto the lie is greater than the fear of letting go, and I'm very proud to finally be letting my guard down.
My sexuality has been something I've struggled to come to terms with. I've known I was gay since I was a kid but growing up in a town of 2,000 people, a class of 48 kids and then turning pro as an athlete when I was 16, it just wasn't something I wanted to accept. I pushed my feelings away in the hopes that it was a passing phase but the thought of being found out kept me up at night. I constantly felt anxious, depressed and even suicidal.
Looking back, it's crazy to see how far I've come. For so much of my life I've dreaded the day that people would find out I was gay. Now, I couldn't be more excited to tell you all the truth. Maybe you've suspected that truth about me all along, or maybe it comes as a complete shock to you. Either way, it's important for me to be open and honest with you all. Y'all have supported me through a lot of my highs and lows and I hope you'll stay by my side as I make this transformation into the genuine me – the me that I've always really been.
I am so thankful to ESPN for giving me this opportunity and to Alyssa Roenigk for telling my story to the world. I think about the pain I put myself through by closeting myself for so much of my life and it breaks my heart. If only I knew then what I know now: that the people who love you, who really care about you, will be by your side no matter what; and, that those who aren't accepting of you are not the people you want or need in your life anyway.
Part of the reason that I had such a difficult time as a kid was that I didn't know anyone in my position and didn't have someone to look up to, who's footsteps I could follow in. I hope to be that person for a younger generation, to model honesty and transparency and to show people that there's nothing cooler than being yourself and embracing the things that make you unique.
---
Janae Marie Kroc – World Champion Power Lifter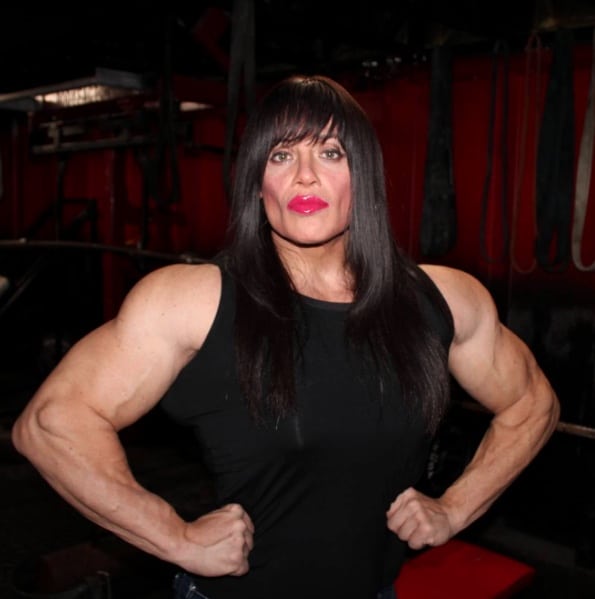 In July, world champion power lifter and world record holder Matt Korczaleski astonished and shocked fans by coming out as transgender, changing her name to Janae Marie Kroc.
Known for creating the "Kroc row" back workout, Kroc identifies as "transgender woman, world champion & world record holding powerlifter, bodybuilder, Marine, cancer survivor, author, pharmacist, inventor of Kroc Rows" on her Instagram page. There she posted photos of herself post-transition, including facial reconstructive surgery she underwent in 2014. Kroc spoke about her transition with website Gymflow 100:
"Being a total alpha male and transgender definitely makes me unique even in the transgender community … Gender identity and personality tests that I have taken in an effort to figure myself out always indicate that I am both hyper-masculine and hyper-feminine. Exactly what I need to do to be at peace with myself is something I am still not 100 percent certain of. Transitioning is a very difficult process and even tougher at an older age (42) … And living as a transgender woman that is honest about her situation is very difficult and can be dangerous. I am a very realistic person and I don't think the transitioning will magically solve all of my issues without creating new challenges. Whatever path I choose there will be sacrifices to be made."
(photo: instagram)
---
Demi Lovato – Recording Artist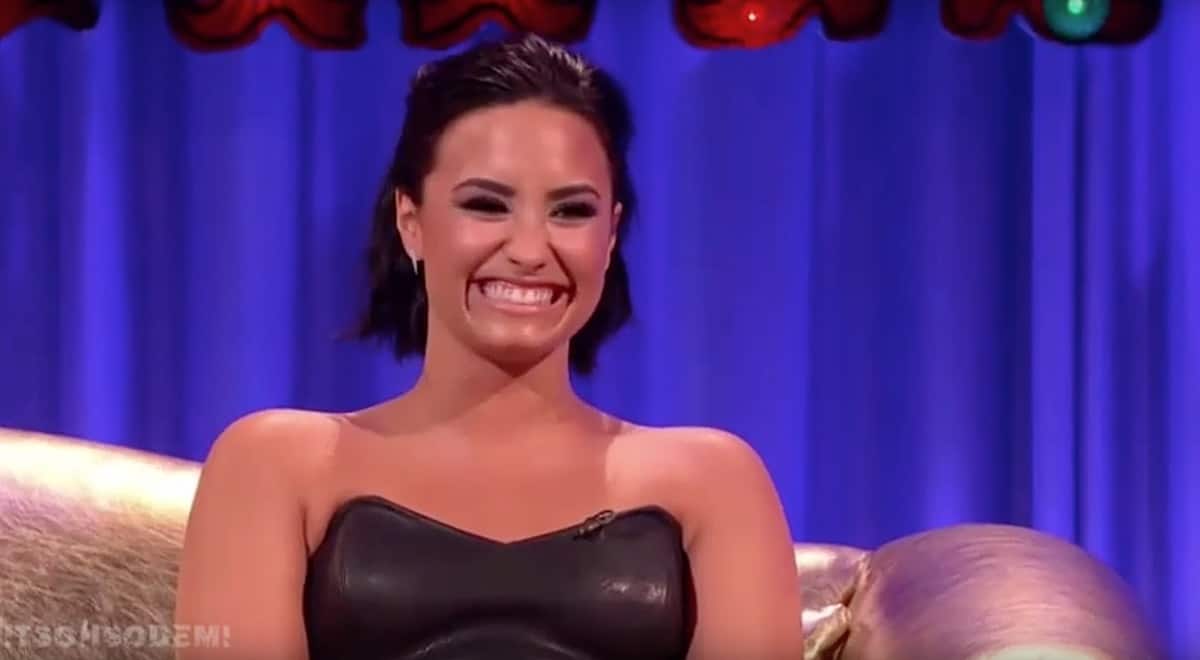 Singer Demi Lovato came halfway out on Alan Carr's UK talk show Chatty Man as she and Carr had an exchange about Lovato's hit song "Cool for the Summer" and what it means.
Alan: (reciting lyrics) Tell me what you want / What you like / It's okay / I'mma little curious too / Even if they judge / F–k it all / Do the time / I just wanna have some fun with you / Got a taste for the cherry / I just need to take a bite / Take me down into your paradise." Now I put it to you Miss Lovato, that that song is about lesbianism.
Demi: What?
Alan: Lesbianism.
Demi: I'm not confirming and I'm definitely not denying. All of my songs are based off of personal experiences. I don't think there's anything wrong with experimentation at all.
Alan:  No. The trouble is i experimented once and it stuck.
Demi: Hey, I didn't say that it didn't stick either. I didn't say that it didn't stick .
Alan: That's the thing I'm fascinating by, because I think that women are elastic, they can go in and out, they're quite fluid and stuff. You never get male musicians going, 'I'm gonna write about c*ck.'
---
Yusaf Mack – Professional Boxer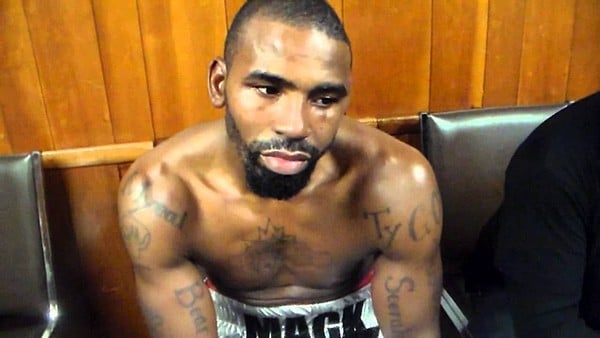 Professional boxer Yusaf Mack came out as gay in November following an apology and statement retracting allegations that he was drugged into doing a gay adult film. He also said in the earlier statement that he is bisexual.
In Mack's interview with FOX 29 which capped a tumultuous couple of weeks for the boxer, he spoke openly about his sexual orientation and honestly about the reasons he made the film.
"I'm gay. I'm tired of holding it in, it is what it is. I live my life. I'm gay."
Mack said he had known he is gay for "about 8 years" and he said the story that he was drugged into doing the gay porn movie "was all a lie…To try to cover myself up."
He added: "I just didn't know when it was going to come out. When it came out, it was out. I couldn't hide it anymore. I was down and out, I asked friends, they wouldn't help me, so I did what I had to do."
Mack said he never thought anyone in Philly would see the film and described what it felt like when news broke that it was out there:
"I was hurt. Like to myself. Then I think about my children, like how am I gonna explain this to my children. I called a couple of my friends and told them 'I'm thinking about killing myself.'"
Mack said friends came to help him through his pain. His 23-year-old daughter wasn't so accepting.
"Kill yourself," she said, according to Mack, "You embarrass us."
"I threw the phone down," he said,  "All I could say was, 'you're right'. I threw the phone down."
"The truth is I'm sorry. You don't like me or love me, regardless I'm still me. When you see me on the streets, I'm still Yusaf Mack."
---
Angel McCoughtry – WNBA Forward, Atlanta Dream
https://instagram.com/p/05jcDExOGY/
Angel McCoughtry, a forward for the WNBA's Atlanta Dream came out as gay in April in an Instagram post.
Wrote McCoughtry beside the photo of her and her fianceé, actress Brande Elise:
"Yes we been discriminated against! We lost friends ! Family members are upset! They said i disgraced my religion! One thing i do know is that LOVE is a great feeling! My last overseas team threatened my job if i didnt write a fake letter on social media saying my relationship was a lie. But all i know,Love is a great feeling! I understand we all judge and its in human nature , but the more i speak to God i never feel judgement from the man upstairs even tho he has all power too! He tells me to fall, learn,and grow because thats life. But to always keep my heart pure and believe totally in him. All i know love is a great feeling and GOD is Love"
McCoughtry, a WNBA All-Star, also plays for the Turkish team Mersin BŞB in the Turkish Women's Basketball League.
---
Macoy McLaughlin – College Soccer Player, North Idaho College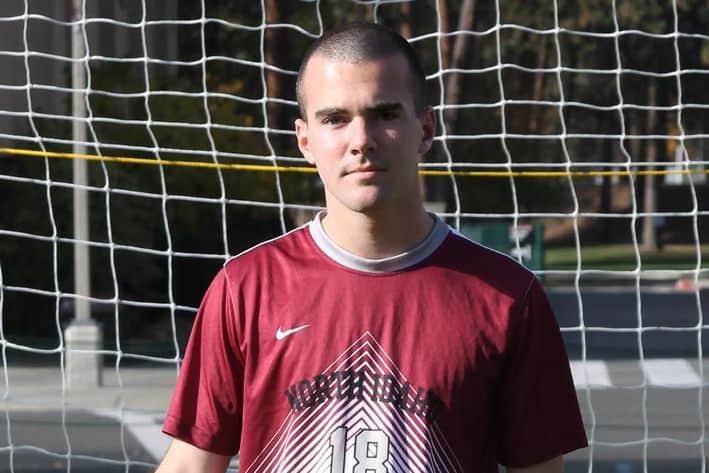 Macoy McLaughlin, a freshman soccer player at North Idaho College, came out as gay this year to his family in central Montana, and his teammates in Idaho.
McLaughlin wrote about his coming out in an open letter posted on Outsports. As many know, coming out seldom happens once, but is rather something that one does repeatedly throughout life. For Macoy, coming out to his family was the first step, which he took in February. While he never doubted that his family loved and accepted him, he still had some trepidation:
"I felt foolish because I knew they loved me. I was their son and there was nothing I could do to change their love for me. Yet the fear of change was holding me back. I don't adapt well to change, so I was petrified of the possibility that my family, the people I love the most, would change even though I had no reason to think so."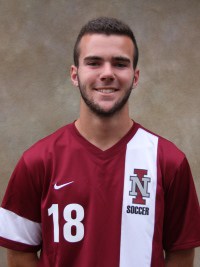 But Macoy also grew up in central Montana which he said "isn't the ideal place to be different from others." He "couldn't stand the thought of being different from everyone else" and allowing his identity be reduced to one "lone factor." As McLaughlin said, "Being gay isn't the only thing that makes me who I am."
After coming out to his family, who loved and embraced him, he faced coming out to his new friends and teammates at college, a challenge he found daunting:
"My next challenge would be my team. They aren't just teammates, they are my brothers. Being an athlete and gay isn't exactly the ideal situation to some. One by one I told them, and eventually everyone knew including the coaches.
"The results have been astounding, and I have never been happier to call a group of guys my team.
"I have been unbelievably blessed with an overly accepting family, team and group of friends. Saying I'm unbelievably blessed is an understatement, and I will never be able to thank those people enough. The feeling of being accepted after hiding a large aspect of my life and not being able to talk about it is something indescribable."
Macoy said he hopes that he can help other LGBT athletes and inspire them to come out:
"After not being able to talk about my true self for so long, I now want to help push the next domino and reach out to any LGBT athletes who need help. With this story I hope to assure them that they do not have to walk alone on this journey. The pain and the trouble don't define the rest of life, it goes on. You are you, and that is the greatest thing you can ever be. Make these moments of impact your own, and define yourself to be the happiest you can be. You deserve it.
With this post I now feel fully liberated. I know that this is the beginning of the rest of my life, a life that I am proud of. I know that I will continue to come out for the rest of my life, and I will no longer be ashamed of who I am or whom I love."
---
Trevor Moran – YouTube Star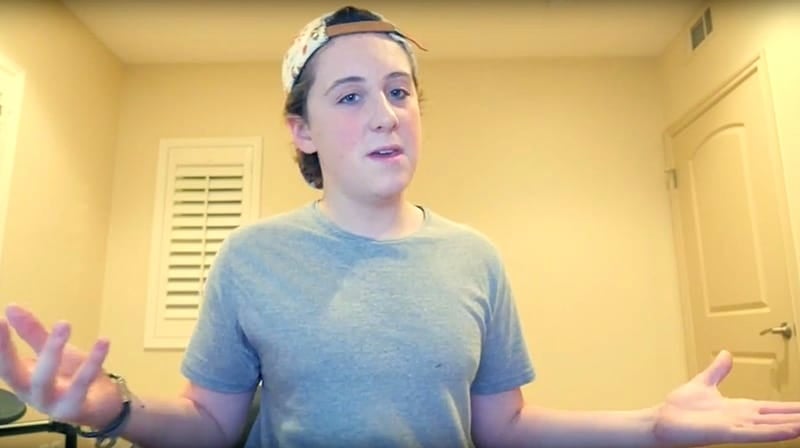 Trevor Moran, a 17-year-old YouTube star who rose to fame after joining the video-sharing service at age 10 and began uploading clips of himself dancing to popular songs at the Apple Store, came out as gay in October via a couple of videos, to his more than 925,000 followers.
Moran first uploaded a music video for his song "I Wanna Fly" which revealed he was interested in boys, not girls. Moran had said over the summer that the song was about his mom. But the video itself shows Moran in a sort of dystopian world after he's abducted, and then taken away from his love interest.
A few days later, Moran uploaded a new 6-minute video in which he came out of the closet more directly.
"How many times have I tried to do this today?!?" he said in the clip. "I'm gay!"
"That was hard to say to the camera dude," he added. "I don't feel like I was ever in the closet, I feel like I was in like a glass closet. You could f–king see me, like, 'Bitch come out we f-king see you. We see you!'"
Moran followed his announcement with a 'Trevor's Q&Gay' in which he answered questions from followers about his sexuality.
"I do think bisexuality is real. I thought I was bisexual for a long time because I was just so frightened by the word gay. Holy sh-t, he's gay. Bisexual kind of sounds like, oooh, he's mysterious. Back then, I feel like gay was such a (gasp) 'holy f–k' word."
---
Ryan Murtha – Swimmer, Villanova University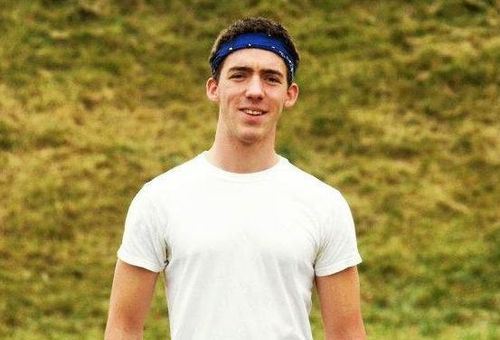 Ryan Murtha, a swimmer at Villanova University, shared the story of how he came out as gay to his teammates in January in an article at Outsports.
Murtha, who spent years living with his secret, received a confidence boost after talking about the coming out process with a guy he was secretly dating and other gay people. He decided to tell his fellow swimmers during a team meeting after the first practice of the new year – sharing the "coming out speech" that had been saved on his computer as a file called "Tax Returns 1994".
So this is tough for me and I apologize for taking so long to tell you guys this, but it took me forever to admit to myself and then it's been really hard to work up the courage to say it.
I'm gay. I've tried to bury this part of myself for a long time but slowly grew to accept it over the past year and a half. I want you guys to know that this isn't something that I chose. I was just born with it.
Anyway, I want you to know that I'm still the same person that I've been. I hope you guys don't see me any differently because of this. I don't think it should define me totally; it's just one of many parts that make up who I am.
But if for whatever reason you don't like me because of this, I guess I can't blame you because for a long time I hated myself for being gay, too. I made myself believe that living with this shame was worth not losing any of my friendships. But I don't want to be ashamed anymore. And I've kind of felt like I wouldn't be able to 100% accept myself and move on until I could be truthful with my friends. That's you guys. So if you're down to stick around and still be my friend, I can't even begin to say how grateful I would be.
If you have any questions or if you want to talk to me about it, feel free.
After a moment of silence, Murtha's teammates broke out into applause and rallied around him. They assured him they still loved him and that his declaration wouldn't change a thing.
---
Ingrid Nilsen – YouTube Star, Beauty Vlogger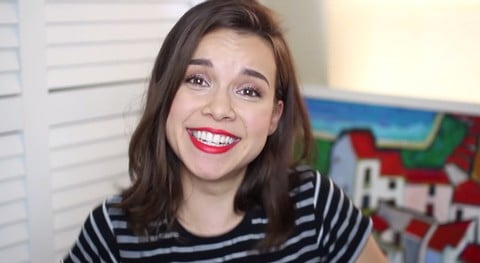 YouTube vlogger Ingrid Nilsen, known for doling out beauty advice to her over 3.3 million followers, came out as gay in June on her online channel.
Said Nilsen in an emotional 20-minute-long video that has since racked up more than 13 million views, "Okay, I'm doing this. I guess I am just going to get right to it. There is something that I want you to know. And that something is…I'm gay. It feels so good to say that."
She added:
"I'm shaking right now because this moment is real and it's here and I've been waiting for this a long time….I want to sit down and talk to you and have this conversation just as I've had this conversation with friends and people who are close to me in my life."
The 26-year-old social media star said she stayed in the closet so long because she "was seeking love and approval" and grew up in an environment where being gay was not something that was "universally accepted."
She closed the video by declaring, "I want to live my life unapologetically because I am proud of who I am and I am not going to apologize for who I am anymore. This is the life that I have always lived in my head and now it's real."
---
Jayne Ozanne – Failed 'Ex-Gay' Now Head of Pro-Gay Evangelical Organization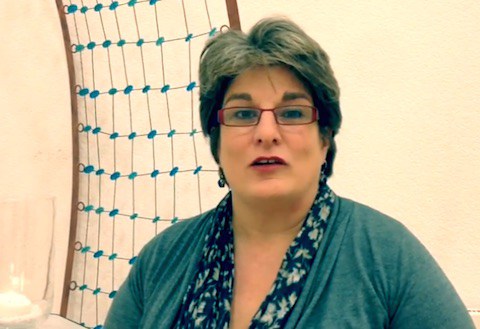 Jayne Ozanne, one of England's leading evangelical leaders and a failed "ex-gay", came out as a lesbian and accepted a position as head of a pro-gay evangelical Christian organization in February.
As a high-profile lay faith leader, Ozanne took part in "deliverance ministry," a harmful practice similar to "ex-gay" therapy. A founding member of the Archbishops' Council, Ozanne's repeated failed efforts to pray away the gay ultimately culminated in a nervous breakdown.
She came out to a select group in 2009 and had a five-year relationship with a woman.
However, when Christian musician Vicky Beeching came out last year Ozanne was inspired to accept the position as head of Accepting Evangelicals, a "network of Evangelical Christians who believe the time has come to move towards the acceptance of faithful, loving same-sex partnerships at every level of church life, and the development of a positive Christian ethic for gay, lesbian, bisexual and transgender people."
---
Bobby Petrino Jr. – Son of University of Louisville football coach Bobby Petrino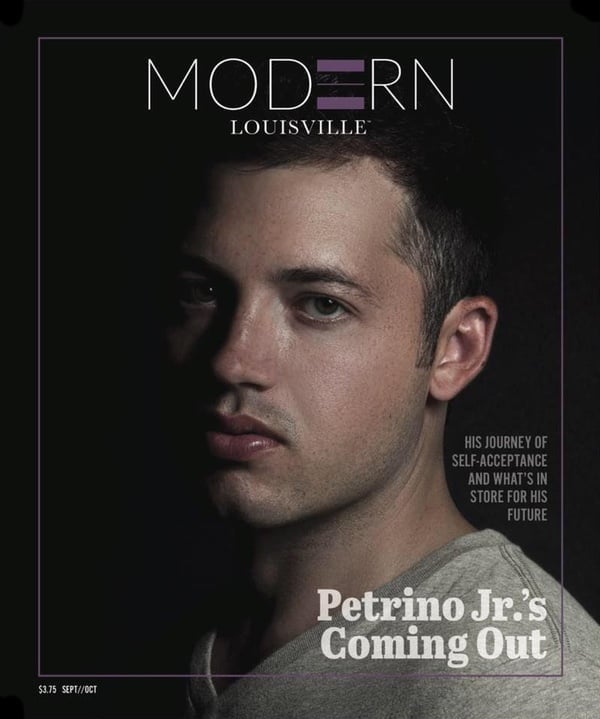 Bobby Petrino Jr., son of University of Louisville football coach Bobby Petrino, came out as gay in a profile in a new LGBT magazine, Modern Louisville. While Petrino Jr. came out to his family in 2012, his profile in Modern Louisville marked the first time he had publicly addressed his sexuality and his family's reaction to it.
Petrino Jr. also spoke with Outsports about his journey and what his family thought of his cover story. He told his father about the profile as they were walking off the practice field at the University of Louisville. His dad's reaction left him a little stunned:
"As we were both walking off the field following the practice, I told him it was going to be released tomorrow and I had a copy in my car for him. To my surprise, he said 'Oh, don't worry about it. I already have a copy and read the article. I am so proud of you and love you so much!' and gave me a huge hug."
Further elaborating on his relationship with his father, Petrino said,
"I wouldn't really say my dad helped me be comfortable with my sexuality growing up. He was who I feared the most regarding it. I had a gay uncle on my mother's side and he wasn't really talked about too much. But once I came out to my dad — and I was dating a guy at the time — he was great about it. My boyfriends have always come over for family dinner, been on family vacations. And he was really nice to them and was interested in who they were. … Everyone has accepted me and loved me for who I am. It is a non-issue in our family…I was ready for it now and I felt like it was something I needed to do. The first time I saw the magazine, I got pretty emotional. As a child, I never thought that at 25 years old this would be possible."
Petrino Jr. was himself an athlete in high school, playing football, basketball and baseball. He went through basic training at the Air Force Academy but ultimately decided it wasn't for him. He then went on to play for his father but quit sports after suffering an injury.
---
Mike Pucillo – Former Ohio State All-American and Division I National Champion Wrestler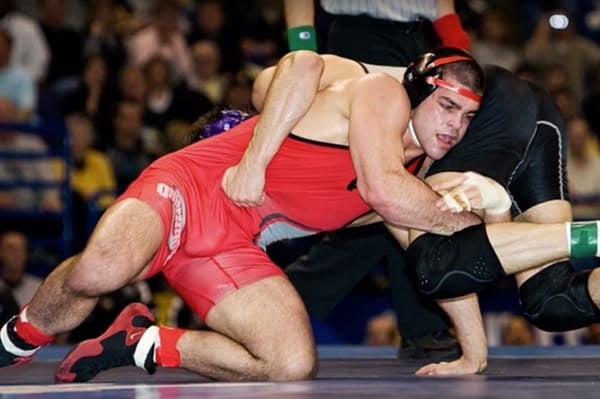 Mike Pucillo, a former Ohio State All-American and National Champion wrestler, came out as gay in March in an interview with wrestling journalist Jason Bryant at TheOpenMat.com.
The three-time All-American and 2008 NCAA champion said he struggled with his sexuality for years. He said he spent time in high school hoping he wasn't gay.
"I've always known, I guess," said Pucillo, who came out to his parents and a close circle of friends a little more than a year ago. "You try to not think that's what it really is, so I just tried to say it was nothing. Then you start to realize it's not really nothing."
Pucillo, the first openly gay Division I national champion wrestler, said that part of his struggle to be open and honest about his sexuality stemmed from his private Catholic school upbringing that hammered the point that homosexuality was a "bad thing." The physicality of wrestling didn't help things either.
"Wrestling is one of the toughest mentally, physically and manly sports there is," he said. "It's two dudes rolling around on a mat. People who don't know wrestling call them leotards. It's a joke, but it creates a built-in mechanism to say: 'I'm not gay. I'm too manly to be gay. I'm too tough to be gay."
Hearing the stories of out athletes like Dartmouth lacrosse player Andrew Goldstein, MLS player Robbie Rogers and retired MLB player Billy Bean, however, gave Pucillo the courage to embrace his identity.
"It may have taken me 26 years to realize that maybe I can play a bigger role in somebody else's life and help somebody else's life like Robbie Rogers or (Goldstein did)," Pucillo said. "If I can do that for one person, it's worth it for everybody out there to know my story. … I know there's going to be people that don't like it. To those people, I would say, 'I've spent 26 years being uncomfortable. It's not my problem anymore.
"The only reason why I feel it's important to tell my story is I know there are a lot of other people out there that are like me who are in high school or about to go into college, whether it's wrestling or football or baseball or basketball or not in any sport, who are struggling with it," he said. "The more stories they hear about it, the easier it is for them."
Shortly after coming out, Pucillo gave an interview to Takedown Wrestling in which he talked about the process:
---
Tamal Ray – Baker, The Great British Bake Off, Reality TV Star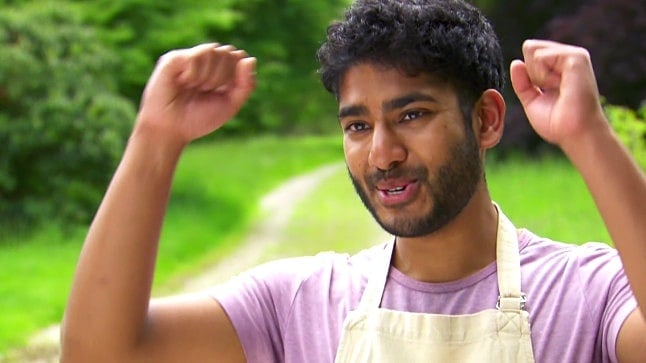 The Great British Bake Off star Tamal Ray dismayed his female fans and simultaneously raised the hopes of gay men everywhere when he revealed in September that he was gay and single.
The trainee anesthetist/amateur baker revealed his orientation after swaths of women messaged him on social media with kitchen-related sexual innuendos in the vein of the show's humor, but Ray disclosed to Radio Times that he was indeed looking for love, but with a man:
"I wouldn't have a girlfriend, I would have a boyfriend. But I am single at the moment."
Ray's affable personality, humor and sweet smile won over both male and female viewers. Though Bake Off mainly features amateur bakers, Ray proved he's more than an amateur with his delicious baked goods. 
---
Austin and Aaron Rhodes – Twins, YouTube Stars
Popular YouTube vloggers the Rhodes Bros. (Austin and Aaron respectively) decided to start 2015 by kicking down the closet door and coming out. Said the brothers on their YouTube page, "We think it is time to finally just be ourselves. We hope by our actions today you can finish watching this video feeling encouraged and inspired."
The brothers' video showed them sharing the news with their then nearly 56,000 subscribers and then calling their Dad to tell him. The confession took an emotional turn that no doubt reminded many of their own experiences coming out and inspired others to do so as well.
Since January, the Rhodes following has grown to 448,000 on YouTube and their coming out video (below) is the most-viewed coming out clip on YouTube with nearly 21 million views.
---
Adam Rippon – Professional Figure Skater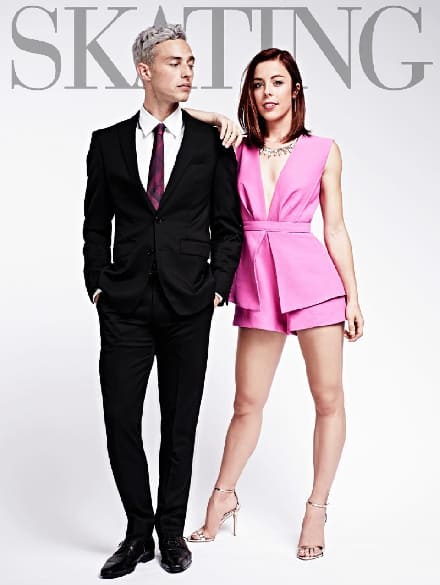 Figure skater Adam Rippon, a 25-year-old two-time national silver medalist, came out as gay in the October issue of Skating magazine. He was accompanied on the cover by Ashley Wagner, his training partner and close friend.
"Being gay is not something that defines me," he told Amy Rosewater in the magazine. "What defines me is what my mom always taught me: to treat everyone with respect, to always be a hard worker and to be kind."
Rippon, who has skated in three World Championships, had a best finish of sixth in 2010, but missed the two-man 2014 U.S. Olympic team, added:
"It's the year 2015. So many more athletes are willing to be open, and it's part of the culture now to be more open about who you are and what your interests are. Of course people are interested in your sexual orientation. People love rumors. When athletes come out and say that they're gay, it makes it a little more normal and less of a big deal — especially in the athletic community. You have a lot of respect for your fellow athletes for working hard toward a goal. Their sexual orientation takes a backseat to that."
Rippon also said he wanted to be an authentic role model:
"I feel so overwhelmed that U.S. Figure Skating wants to be a part of me. It's a huge thing to have your sport's governing body be a part of that and to show all their athletes that they accept them for who they are and for their individual personalities. When you go out and compete, you want to represent [the organization] to the best of your ability, and you want to represent your true, authentic self. When you're honest with yourself, you can do that. I want to be a relatable example. And I want to say something to the dad out there who might be concerned that his son is a figure skater. I mean look at me; I'm just a normal son from small-town Pennsylvania. Nothing changed. I'd just like to be a good role model. I've been honest with myself the whole time. I worked hard and loved what I did."
Rippon at the 2015 Nationals:
---
Itzik Shmuli – Israeli Politician, Member of Parliament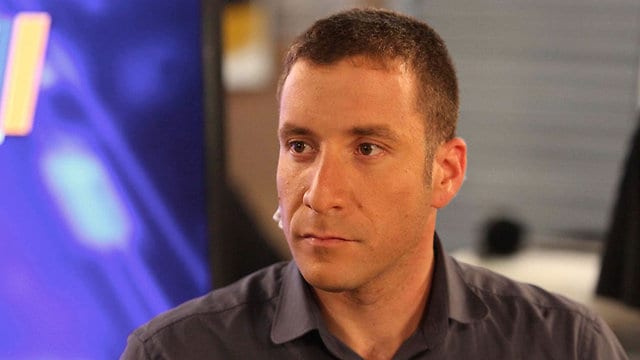 Itzik Shmuli, a member of Israel's Knesset parliament, came out as gay in response to the July stabbing attack at a gay pride parade in Jerusalem which wounded six.
"It is no longer possible to remain silent," wrote 35-year-old lawmaker Itzik Shmuli in a column published online.
Ynet translated Shmuli's column:
"We can no longer remain silent because the knife is raised against the neck of the entire LGBT community, my community," wrote Shmuli. "It will not stop there. This is the time to fight the great darkness."
"This terrible criminal act that once again happened in "the city of God", is an attack on all of us," he continued. It attacks the right of all of us to be different, make our choices, accept differences and include the other."
Shmuli further wrote: "Israeli society is wounded, it has been stabbed in the stomach. It is losing its compassion for other people just because they are different. It is losing its acceptance of others. There is a direct connection between those hanging loudspeakers in front of a hostel for autistic children to keep them away to those people who stab people whose only desire is to live according to their conscience and desire."
Shmuli was first elected in the 2013 general election.
---
Jussie Smollett – Actor (Empire), Singer, Photographer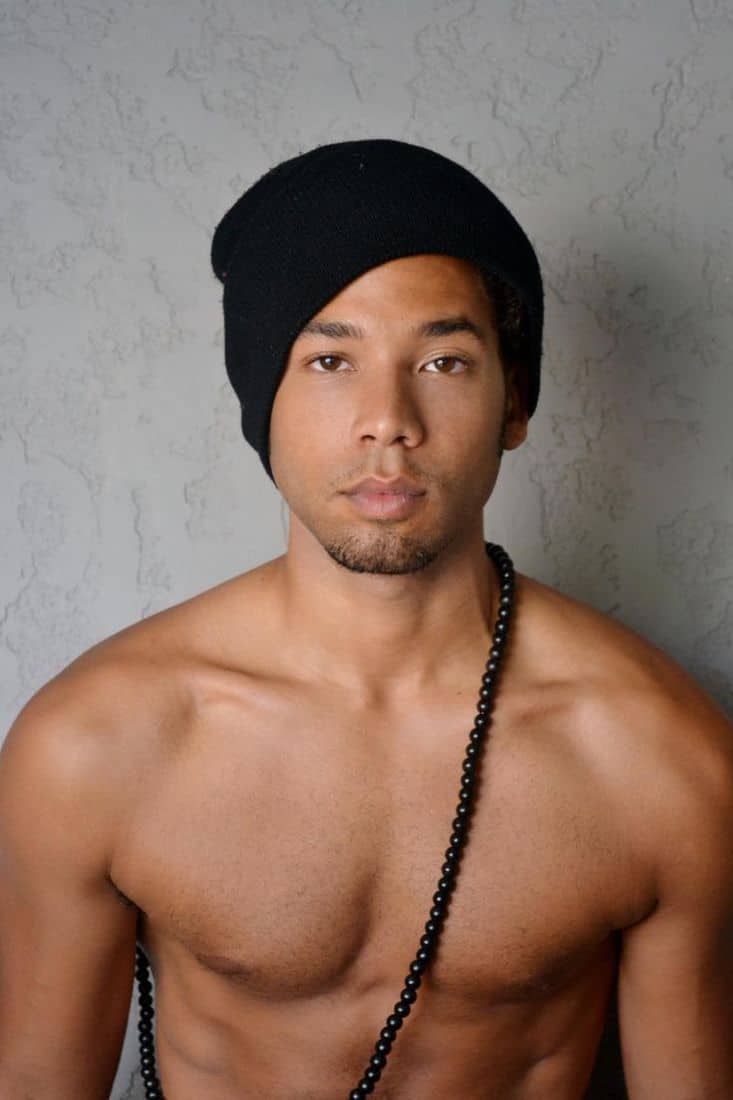 Empire actor Jussie Smollett addressed his sexuality publicly for the first time in an interview with Ellen DeGeneres in March. Interest piqued about Smollett's sexuality after his Empire character Jamal Lyon sang his way out of the closet. Smollett arranged for a follow up chat after an appearance on Ellen's show to make it clear his reluctance to bring up the issue wasn't construed as living a closeted life.
Said Smollet:
"It was really important to me to make sure that it got across that there is no closet. There's never been a closet that I've been in. I don't own a closet, I got a dresser, but I don't have a closet. But I have a home and that is my responsibility to protect that home. So that's why I choose not to talk bout my personal life. But there is without a doubt, no closet that I've ever been in, and I just wanted to make that clear, but it was most important for me to make that clear to you on your show at this time in the world. And that's where I'm at…"
---
Sam Stanley – British Professional Rugby Player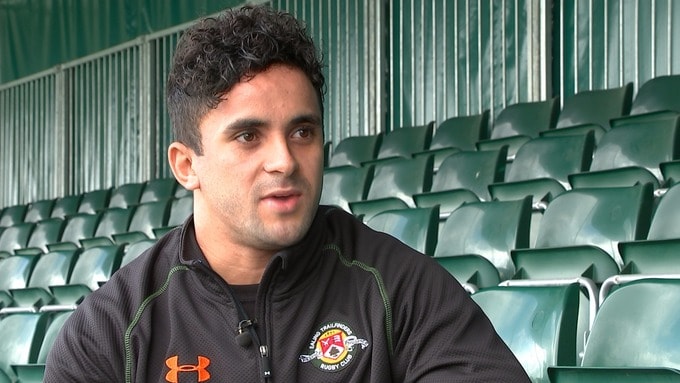 England Sevens star Sam Stanley came out as gay in August, making him the first English professional rugby union player to do so.
Said the 23-year-old in an interview with the Sunday Times: "I was 10 or 11 when I realized I was different to my friends. I didn't want to accept it, I felt that being different wasn't right. I had a girlfriend and I was thinking that, like some people say, maybe it is a phase."
The Guardian added:
Stanley's decision to come out comes nearly six years after the former Wales captain Gareth Thomas revealed he is gay. Two years before that, the referee Nigel Owens did likewise. Earlier this month Keegan Hirst became the first British rugby league professional to come out as gay. "It is going to be an issue until more people and athletes come out, until it is not an issue at all. It might take years but hopefully, lots of people will find the courage," added Stanley.
Stanley is also an amateur musician who likes to show off his skills shirtless on Instagram:
---
Eliot Sumner – Singer-Songwriter, Progeny of Sting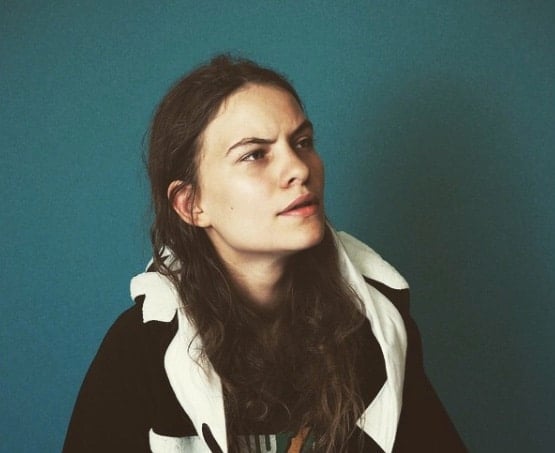 Eliot Sumner came out as non-gendered and dating a woman in an interview with the UK's Evening Standard magazine at the beginning of December. Sumner is the third of Sting and Trudie Styler's four children.
The 25-year-old singer who has an album called Information coming out at the end of January, told the Evening Standard that nobody ever asked about sexuality:
"I've never come out to anyone. My friends always knew and I always knew."
Sumner and Austrian model Lucie Von Alten have been together for two years.
Sumner also told the magazine:
"I don't believe in any specifications…I think forever I was trying to figure out maybe … what I am. But I don't think anyone should feel pressured to have any kind of label or tag on them. We should treat everybody the same. Me, I don't like to be put down to a specific thing. We're all human beings."
---
Tooji – Norwegian Recording Artist, Eurovision Star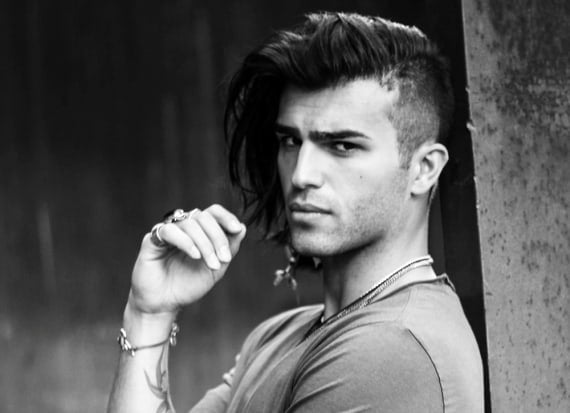 In June, Norwegian-Iranian singer Tooji, who represented Norway in the 2012 Eurovision Song Contest, released a sultry new video for his song "Father" which featured the mononymous musician having an illicit affair with a gay priest.
The black and white video ended with angel wings and some clerical copulation in front of stunned churchgoers. It also served as as Tooji's official coming out declaration:
My new video Father is Out, and so am I! http://t.co/pfoGKM8ovx

— Tooji (@Tooji_) June 8, 2015
In a separate video  titled "Human Rights Above Religion," Tooji further explained his decision to come out alongside the video's release:
"It is time we put human rights above religion. I always thought that who I love is my business….Forgive those who judge, forgive society and people led like sheeps to be told what to think, how to live, and what to believe. Any individual that seeks within itself will find that there is one language. Beyond any man and beyond any book, the language of love. I am gay and I stand up for my rights and that is why I made the video 'Father.'"
https://www.youtube.com/watch?v=SMMeHWgi1pA
---
Leo Varadkar – Minister for Health, Ireland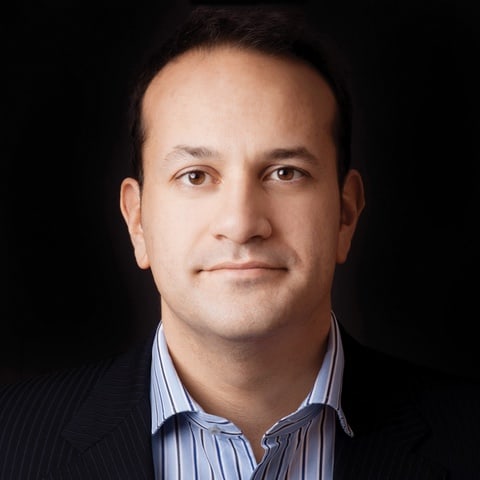 Ireland's Health Minister Leo Varadkar came out of the closet in January, becoming the first openly gay minister in the country's history.
Said Varadkar to Miriam O'Callaghan on RTÉ Radio 1: "I am a gay man, it's not a secret, but not something that everyone would necessarily know but isn't something I've spoken publicly about before. It's not something that defines me,"he said. "I'm not a half-Indian politician, or a doctor politician or a gay politician for that matter. It's just part of who I am, it doesn't define me, it is part of my character I suppose."
Varadkar says he decided to begin speaking publicly about his sexuality because of the upcoming political debates surrounding LGBT issues: the marriage equality referendum and the debate over blood donations from gay and bisexual men.
Varadkar's coming out interview:
[soundcloud url="https://api.soundcloud.com/tracks/186626839″ params="auto_play=false&hide_related=false&show_comments=true&show_user=true&show_reposts=false&visual=true" width="100%" height="450″ iframe="true" /]
---
Patricia Velasquez – Supermodel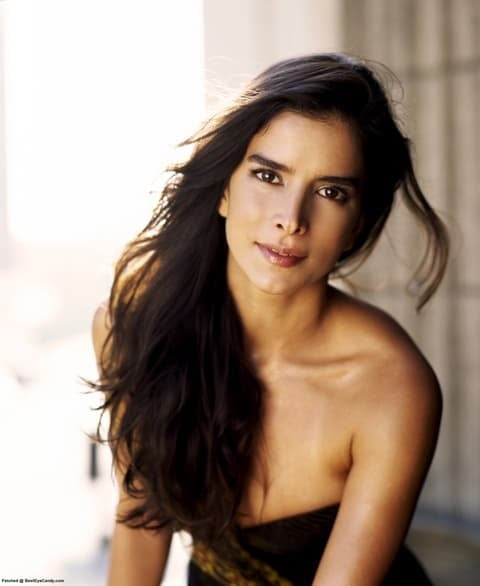 The world's first Latina supermodel Patricia Velasquez came out as a lesbian in her memoir Straight Walk in February.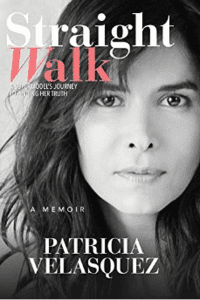 In the book, Velasquez says she felt compelled to come out because of anti-gay prejudice in the Latin community. She described her time in the South American beauty pageant system, her rise to fame – and how her life changed when she met Sandra Bernhard backstage at a fashion show. The supermodel explained that she felt an instant connection with Bernhard, with whom she was "was deeply in love…in a way I'd never experienced before."
Velasquez didn't go into details about the relationship but writes that she "cried for two years over Sandra" when the relationship came to an end.
---
Joe Votruba – Radio Producer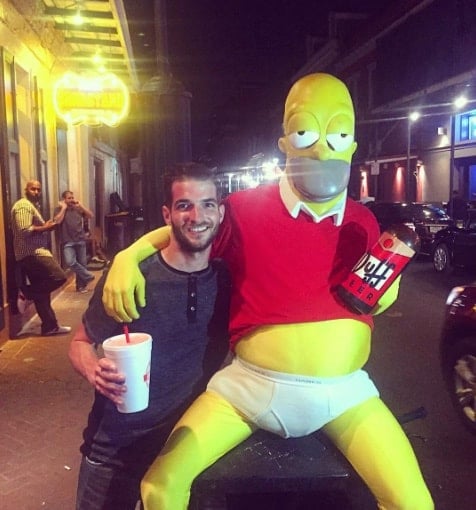 New Jersey radio producer Joe Votruba came out live on air in September during the Deminski & Doyle Show, which he produces. The off-the-cuff announcement caught radio hosts Jeff Deminski and Bill Doyle off-guard.
Joe's announcement came as the hosts and Joe were discussing whether it's wise to be friends with your ex. During the chat, Joe said, "I can give you a story. This story has to come with an announcement first of all. I'm gay. But we'll talk about that later."
We spent the hour debating whether or not it's ever okay to remain friends with an ex. Joe chimed in with a story of his own, but he buried the lede. Little did we know that this was going to be the moment when Joe V decided to announce to the audience that he's gay. We are so happy for him that he did, though!
After coming out, Votruba took to social media to thank all those who offered him support and love.
---
Tanner Wilfong and Jamie Bissett – Top-Ranked Divers, Couple
University of Miami diver Tanner Wilfong (above right) and Jamie Bissett (above left), a diver who recently graduated from Purdue University, publicly come out in December as gay and in a relationship.
Bissett is the reigning Canadian national 3-meter champion in diving. Wilfong is the first active athlete in the history of University of Miami to come out as gay.
Wilfong had just come out to his friends, teammates and coach when he met Bissett while competing at the U.S. championships. They began dating a few weeks later, he told The Roanoke Times:
"I think every day is a better day," Wilfong says. "Our relationship has changed so much since we first met, because [Jamie] wasn't even 'out.' It's a complete progression until the day you depart, move on or die."
Their relationship is approaching the two-year anniversary in December.
Wilfong shared that growing up, he wanted desperately not to be gay, telling himself each day, "You're not gay. You're not gay. You're not gay. You're not gay." Once diving became a key part of his life, he says, 
"I thought people would only like me if I was a good diver…You start getting that stress mixed with your sexuality, and you worry what people think about you all the time….I tried to literally change who I was."
Now, Wilfong says he is happy to be known as a gay diver. 
"I'm OK with gay being part of my reputation. I like it," Wilfong says. "In high school, it would have been the uncool thing for me in my mind. Now, it's the cool thing. It's just because the cool thing is me being myself and me not caring for a single second what anyone else thinks about me."
Both Wilfong and Bissett have qualified for the 2016 U.S. Olympic Trials. However, Wilfong says focusing on qualifying for the 2020 games is more realistic given a back injury that had him red-shirted his junior year.