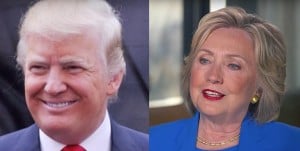 2016 NEW POLLS: Trump solidifies, Carson falls, Rubio gains, Clinton widens lead over Sanders: "Eleven months before the 2016 presidential election, Donald Trump is the undisputed leader in the Republican field, as Dr. Ben Carson, in a virtual tie with Trump four weeks ago, drops to third place, according to a Quinnipiac University National poll released today.
On the Democratic side, former Secretary of State Hillary Clinton widens her lead over Sen. Bernie Sanders of Vermont to 60 – 30 percent, compared to 53 – 35 percent in a November 4 survey by the independent Quinnipiac (KWIN-uh-pe-ack) University Poll. Former Maryland Gov. Martin O'Malley has 2 percent, with 6 percent undecided.
Trump gets 27 percent of Republican voters today, with 17 percent for Sen. Marco Rubio of Florida, 16 percent each for Carson and Sen. Ted Cruz of Texas and 5 percent for former Florida Gov. Jeb Bush. No other candidate tops 3 percent, with 8 percent undecided.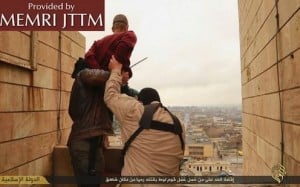 ISIS: The AP goes inside the terror group's brutal persecution of gay people: "Notorious for their gruesome methods of killing, ISIS reserves one of its most brutal for suspected homosexuals. Videos it has released show masked militants dangling men over the precipices of buildings by their legs to drop them head-first or tossing them over the edge. At least 36 men in Syria and Iraq have been killed by ISIS militants on charges of sodomy, according to the New York-based OutRight Action International, though its Middle East and North Africa coordinator, Hossein Alizadeh, said it was not possible to confirm the sexual orientation of the victims. The fear of a horrific death among gay men under ISIS rule is further compounded by their isolation in a deeply conservative society that largely shuns them."
CLIMATE: The current El Niño is now the strongest ever recorded: "A key measure of its intensity is the warmth of water in the central Pacific. In 1997, at its peak on 26 November, it was 2.8 °C above average. According to the latest measurements, it reached 2.8 °C on 4 November this year, and went on to hit 3.1 °C on 18 November – the highest temperatures ever seen in this region."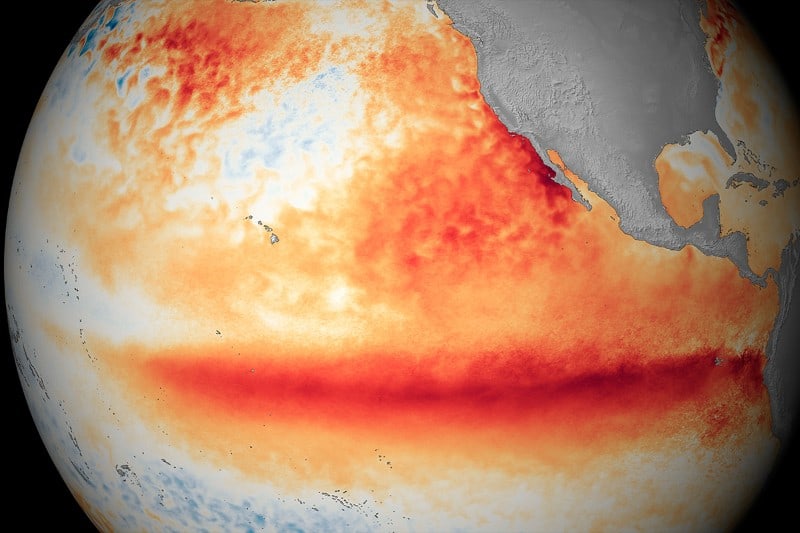 SPACE: Awesome new animation shows all the planetary systems discovered by the Kepler telescope and those which are most like Earth: "All of the Kepler multi-planet systems (1705 planets in 685 systems as of 24 November 2015) on the same scale as the Solar System (the dashed lines). The size of the orbits are all to scale, but the size of the planets are not. For example, Jupiter is actually 11x larger than Earth, but that scale makes Earth-size planets almost invisible (or Jupiters annoyingly large). The orbits are all synchronized such that Kepler observed a planet transit every time it hits an angle of 0 degrees (the 3 o'clock position on a clock). Planet colors are based on their approximate equilibrium temperatures, as shown in the legend."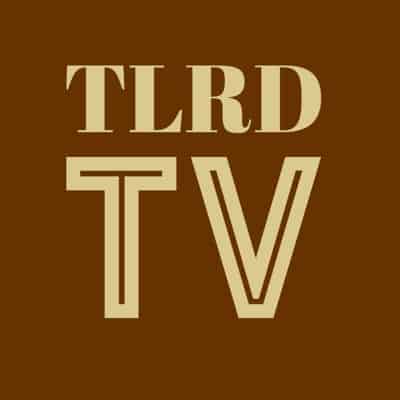 DINING: Restaurants are way less comfortable than they used to be: "In many ways, we're back to square one, 1830s style, as far as restaurant comfortability goes. Sadly, it will probably take a real estate crash — or laws that prevent greedy real estate operators from letting restaurant spaces stand empty for long periods in anticipation of ridiculous rents — to return the average eating establishment to the level of comfort it displayed just 20 years ago."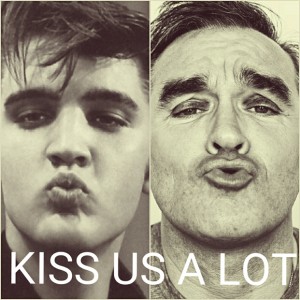 AVIATION: Morrissey has come for the TSA again, saying nothing has resulted from his initial complaint of assault: "TSA have ignored my official and legal and constitutional complaint. From this we gather that TSA stands for Thorough Sexual Assault. If you are traveling through San Francisco International Airport you must be ready for a full sexual attack by people who claim to have your interests at heart. It is unlikely that ISIS would stoop so low". He also posted this shot of him puckering beside Elvis.
AUSTRALIA: Disturbing footage shows man being shot, fleeing for life outside Sydney sex club: "Islamic extremist Milad bin Ahmad-Shah al-Ahmadzai has pleaded not guilty to five charges, including shooting with intent to murder, after he and another man were allegedly involved in the shooting outside Rydalmere's Aarows nightclub in May 2013."
TECH: Yahoo! is considering selling its core internet business: "Directors of the company will also discuss whether to move forward with plans to spin off Yahoo's 15 percent stake in the Alibaba Group, the Chinese e-commerce giant. The board will weigh all its options, and it is unclear whether the directors will change course, said the people, who spoke on the condition of anonymity because they were not authorized to publicly discuss the plans."
FOOD: Don't you wish your boyfriend cooked you breakfasts as symmetrical (or as delicious) as these:
https://instagram.com/p/-n1oZyD139/?taken-by=symmetrybreakfast
TRAVEL: The Guardian offers a guide to gay San Francisco.
MUSIC: Clean Bandit singer Jess Glynne recorded her new video "Take Me Home" in one shot: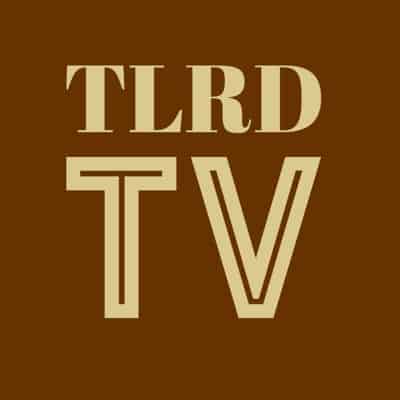 Writes Glynne: "I wrote this song when I was angry and nothing felt right. I didn't know how to get past the emptiness I was feeling. Once I wrote it, I put it to bed and didn't listen to it for months and months and I slowly started to take on my life with a different perspective. My friend said to me give yourself space and time and it's true, that's all I needed. I was reminded of who I was as a person by someone who cared so much and wouldn't let me break. I was given an opportunity to make an album and have a career in doing what I love, which is something I had worked so hard for, for so many years, and I wasn't going to let a broken heart defeat me. Hope through heartbreak was my new perspective on life. I re-visited this song and edited it. I changed it from one about me feeling sorry for myself and a person who didn't even deserve that much from me, to one about the person who caught me before I hit the ground and made me believe in myself again. This song was written to you. Not to the person who broke me in so many ways but the person who helped save me from drowning in something that wasn't worth drowning in. This song is now about being grateful and taking advice from the people who care, and who are there for you when you are in need. So thank you. I wanted to share this version of the video because this is all this song really needed to show. I was naked and alone in a room with a camera, bare, fragile and empty."
HUMP DAY HOTTIE: Medical student, natural physique athlete (and motivational speaker) Marco.
https://instagram.com/p/9he7nLA_Ex/?taken-by=runandlift
https://instagram.com/p/6lpuVxg_Kz/?taken-by=runandlift