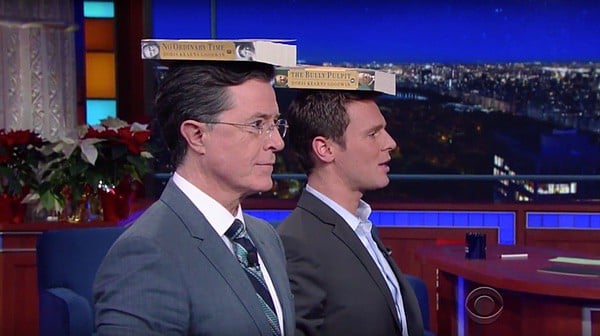 On The Late Show with Stephen Colbert, Jonathan Groff talked about his now-famous walk that he does as King George III in the Broadway musical Hamilton.
Groff shared how Beyoncé and Jay Z came back stage after seeing the show and Queen Bey told Groff that she wanted to "steal his walk."
Groff, who is a self-avowed huge Beyoncé fan, explained what happened next: "And the floor opened up and I fell into my grave."
Colbert then asked Groff if he would show off his Hamilton walk, and Groff decided he would teach Colbert how to strut when you're one of the most powerful monarchs in the (18th century) world.
The weight of the crown, the royal robes, and high heels have a lot to do with how the walk ends up being executed, as Groff explains:
"So imagine that you've got a crown on your head that weighs, like, 50 pounds. You're in a giant cape. So you're basically weighted down with a lot of poundage…but you're also in heels…So now you're just going to want to put one foot in front of the other without crossing them and walk as if you're walking on a tightrope."
A couple of books from historian Doris Kearns Goodwin also helped the pair achieve the desired result.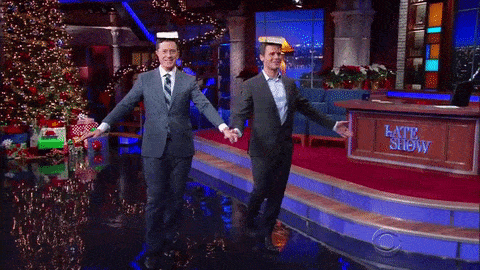 Watch Groffsauce teach Colbert his walk, below: