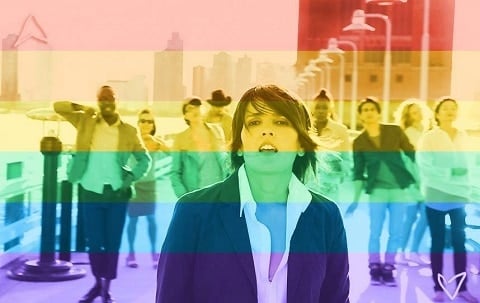 The week in new music: Tanita Tikaram returns with bluesy tease "Food On My Table," Scottish quartet The Spook School offer a gloriously uplifting indie pop album about (in part) gender transitioning, a trip-hop opera crossover from soprano Constance Hauman and Rough Trade compilation Counter Culture 15.
---
Tanita Tikaram – "Food On My Table"
Way way back in 1988, Tanita Tikaram (above and right) was damned to fail by a fairly vicious media that pilloried and lampooned a hugely talented songwriter as a grumpy teen with incomprehensible lyrics. Also, she wore tights so that didn't go down well with a music press uncomfortable with her clear lack of interest in them.
But seriously, "Twist in My Sobriety?" Why is it so hard to understand what that's about? And what's wrong with black tights?
In fairness, that is still a brilliant song 27 years later but it's a shame that it's the one song she is really known for because in those intervening years she has released a further eight albums that have traced her continuing maturity as a songwriter and her emerging comfort in her own skin.
"Food On My Table" is the first track taken from album ten Closer to the People which will be released in March 2016. At her bluesiest since 1992's Eleven Kinds of Loneliness, its a yearning but playful track as ever highlighted by Tanita's incomparable vocals guaranteed to get all listeners, regardless of gender/preference/anything feeling frisky.
A song that deserves to be added to Leonard Cohen-based lazy Sunday morning playlists the world over.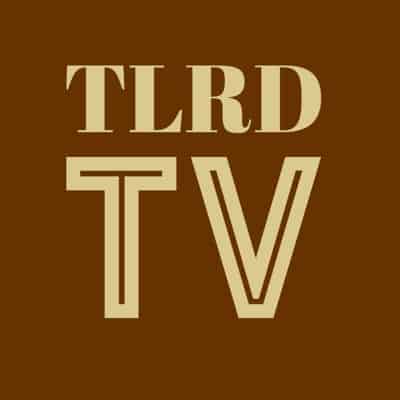 ---
The Spook School –Try To Be Hopeful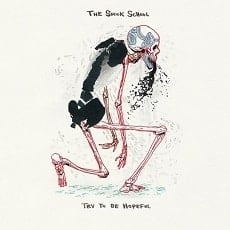 Recorded while trans singer Nye Todd was starting transitioning with testosterone treatment, Scottish quartet The Spook School's second album Try To Be Hopeful is in many ways a document of that process as his voice changes markedly over the 34 minutes of a raucous indie pop album.
Oozing positivity as Nye examines himself and issues around gender in general, the thematic linchpin of the album comes in "Richard and Judy" in which Nye is "so sick of pretending that I am what you are."
A fresh sounding loud indie pop album in the vane of The Shop Assistants, The Primitives et al, the album's other highlights come in the more laid back moments, particularly "August 17th" and the closing title track.
As Nye wrote on Facebook last year:
"I'm super excited about what the next months, and years, have in store for me, and optimistic in a way I've never really been before. I have dreams of listening to our next album and going 'Hey, that's me!' rather than 'Who's that girl singing all my lyrics? – and that will be the happiest day. Also, dreams about the day when I can cover all the Lou Reed songs. Because obviously that's the most important thing."
Job done we hope on a startlingly good album.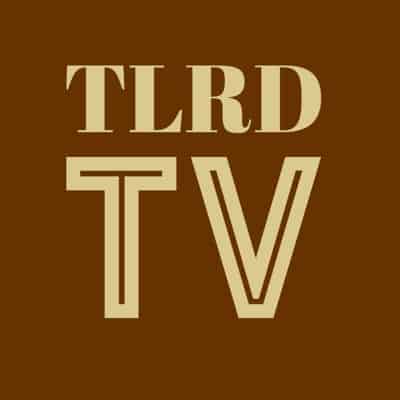 ---
Constance Hauman – Falling Into Now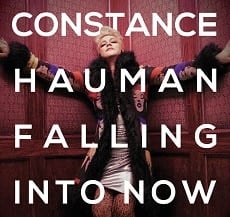 Constance Hauman is a hugely successful coloratura soprano – had to Google that one – who has crossed over into mainstream with the release of Falling Into Now, a collection of 15 songs rooted in alternative acts like Portishead and Cocteau Twins.
The notion of an opera singer going pop may sound potentially unpleasant and you might expect a parody of sorts – think Freddie Mercury with Montserrat Caballe on "Barcelona" way back in 1987.
However, while the album contains its moments of theatrics they are tempered and experimental – think Bjork and highlights like "Sorry Eyes" could be a follow up to Massive Attack's "Unfinished Sympathy."
A should-be shoe-in soundtrack for the Twin Peaks revival.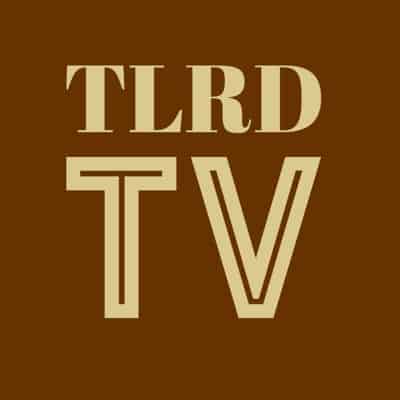 ---
Rough Trade Counter Culture 15 – Various Artists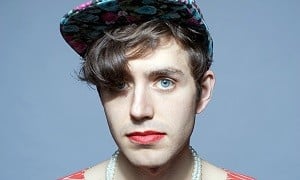 And so the end of the year brings the usual slew of best of lists and compilations, including our very own These Are The Best 15 Albums of 2015.
One of the best for those not up for Now That's What I Call Music 634… is Apple's Best of 2015: Alternative playlist which includes many Towleroad favorites such as Tame Impala, Courtney Barnett, Girl Band and John Grant.
If you're up for something really eclectic for your best mate's Christmas stocking you would be well advised to consider Rough Trade's Counter Culture 15 compilation.
Along with modern classical composers Nils Frahm and Max Richter you'll also find some well known releases by Father John Misty, Ezra Fuhrman (right) and Bjork along with some obscure gems (Butcher Bear Barbaric Rhetoric ft. Chief and the Doomsday Device with BoomBaptist anyone?).
The 2-CD set is available here.