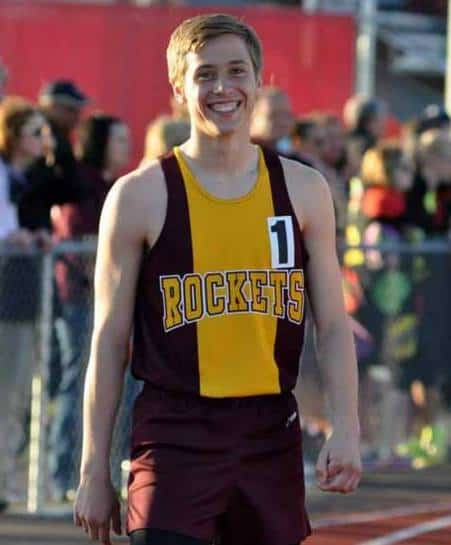 For Greg Arther, living in the closet led to a battle with severe anxiety and depression during his freshman year at the University of Wisconsin-Platteville.
After Arther met his boyfriend, Tyler Shilton, during spring break, they challenged each other to come out to their parents. Although Arther's parents were supportive, he still struggled with the agony of hiding his sexual orientation from his comrades on the UW-Platteville track team.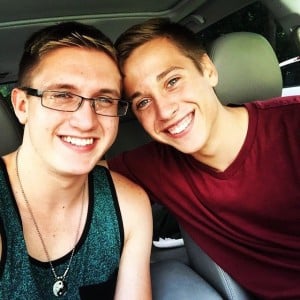 When Arther returned home for the summer, he sought the counseling he so desperately needed. Finally, on the evening of June 25, Arther told his mother he was "ready to just post it all on Facebook, wanting to just get it over with." The next morning, of course, the U.S. Supreme Court would issue its historic decision in favor of nationwide marriage equality.
Arther ended up posting a photo of himself with Shilton (right), writing: "I was beyond excited to wake up this morning and hear such amazing news and even more excited that I can share in this celebration and historic event. — with Tyler Shilton."
Arther said his teammates have all been supportive, and he's currently getting ready for the 2016 season. Looking back, there's only one thing he would have done differently.
"I would have have sought the help that I desperately needed sooner," Arther writes at OutSports. "I let my performance on the track, in the classroom and myself suffer when I could have easily just admitted that I needed help. I could have prevented a lot of misery for myself. I've learned there is no shame in admitting when you need help.
"Not everything can be done by yourself and that's OK. I'd be lying if I said I don't have days where I still feel sad or anxious, but thanks to seeking out help I now know how to manage and overcome these feelings and not let them control my life. So my advice to anyone feeling sad, empty, anxious or hopeless: There is help out there and it's OK to reach out. I was too stubborn to do it sooner and you don't have to make the same mistake I did."
Read Arther's full story here.