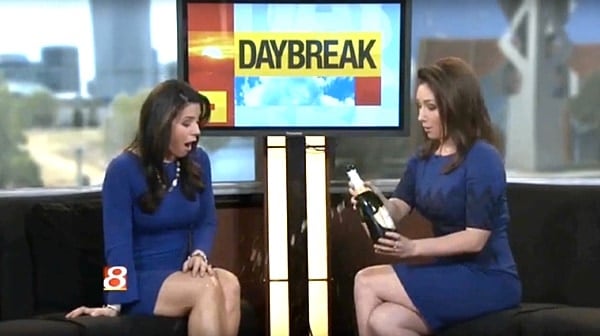 But wait! There's more!
Last week NewsBeFunny unleashed its annual clip of news bloopers from 2015 and today we get a special second half, which is just as hilarious as the first.
ICYMI: The Best News Bloopers of 2015 Are Here – Part 1 – WATCH
From a presidential poll with a candidate named Deez Nuts running against Donald Trump and Hillary Clinton, to Tom Brady waxing on about balls, to a new kind of pasta named Vegetate, massive sharks, flying tree limbs, nippley weather, people said and did lots of things that were very unexpected on the news this year.
Check it out:
https://www.youtube.com/watch?v=YbdMijiPad4