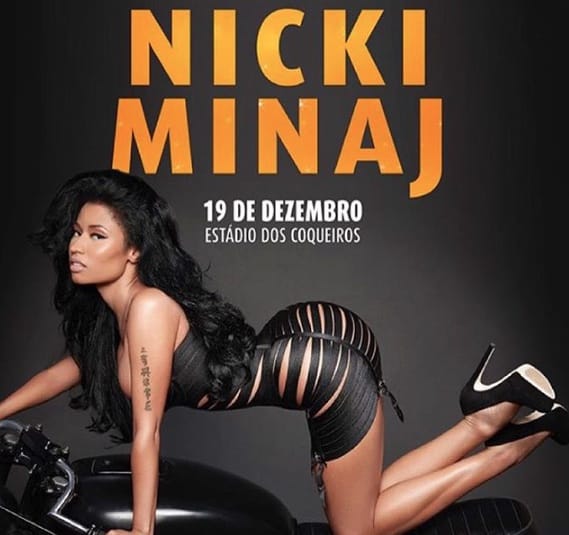 JOHANNESBURG, South Africa — While Nicki Minaj sang at a Christmas party in Angola over the weekend, an Angolan rapper named Luaty Beirão was in detention recovering from a hunger strike.
Minaj performed Dec. 19 at a holiday party for Unitel, a mobile phone company controlled by the family of José Eduardo dos Santos, who has been president of Angola for 36 years.
Unitel is majority-owned by Isabel dos Santos, the president's daughter, who has denied she became the richest woman in Africa because of her father's connections to the Angolan oil industry.
ANGOLA! R u ready for the show?!???! Can't wait to see u guys! Get your tickets here!
zonspr… https://t.co/0gm6lPknE4

— Nicki Minaj (@NICKIMINAJ) December 16, 2015
Beirão, also known by his stage name Ikonoklasta, spent 36 days on a hunger strike in protest against their arbitrary detention, and is said to still be in fragile condition.
He has been an outspoken critic of the government, arguing that the country's oil wealth has only benefited a small and politically connected elite. Angola, a former Portuguese colony that emerged from civil war in 2002, is Africa's second-biggest oil producer after Nigeria.
The letter from Human Rights Foundation told Minaj: "As a strong-willed, independent artist shouldn't you be advocating for the release of the imprisoned rapper Luaty Beirão rather than entertaining the dictator and his thieving family?"
Minaj, obviously, wasn't swayed.
https://instagram.com/p/_XLnUDr8Qt/?taken-by=nickiminaj