NATURE. Short-nosed sea snakes, previously thought extinct, show up in waters off the coast of Australia. The snakes haven't been spotted for 15 years. "The short-nosed sea snake has been listed as critically endangered since it disappeared from its only known habitat, the Ashmore Reef in the Timor Sea. 'This species has gone from being the third most commonly recorded sea snake in the 1990s to no individuals being recorded in intensive surveys since 2000, indicating a decline of at least 90 percent in the past 15 years,' according to the International Union for Conservation of Nature."
BABIES. Chelsea Clinton announces she is having another baby. Hillary's stoked.
https://twitter.com/ChelseaClinton/status/679038013138071552?ref_src=twsrc%5Etfw
Your dad and I could not be happier for you, Marc, and Charlotte. We're so excited to meet our second grandchild! -H https://t.co/hgTr07HBlr

— Hillary Clinton (@HillaryClinton) December 21, 2015
SORRY, NOT SORRY. Hillary isn't, however, having any of Donald Trump's whining about her comment that he is ISIS' best recruiter. "'When asked if Mrs. Clinton would apologize,' the Wall Street Journal reports, 'Clinton campaign spokesman Brian Fallon said, 'Hell no. Hillary Clinton will not be apologizing to Donald Trump for correctly pointing out how his hateful rhetoric only helps ISIS recruit more terrorists.'"
NIPPLE PIERCINGS, SO HOT RIGHT NOW. Colton Haynes isn't the only male celeb to show off new a nipple piercing. See: Luke Evans (who has two, both of which appear to be new).
TRAPPED IN THE CLOSET. R. Kelly walks out of 'HuffPost Live' interview over "negative" questions about sexual assault allegations against him: "I didn't come here for negative. I came here for positive…I don't give people that's negative towards me the time of day…When you start getting negativity coming at you, you pretty much don't wanna hear that crap. Especially if it was, what, I don't know how many years ago. So what I'm gonna tell you is that I am going to sit here and talk gonna talk to you like the beautiful lady you are and I'm gonna talk to you with respect but I'm gonna let you know that any other negative things come at me out of your mouth, as far as negativity, I'm gonna get up and walk out and I'm gonna go to McDonald's. Hopefully, the McRib is out and I'm going to go home to Chicago, play me some basketball, go to the studio and work on my next album."
ROLE REVERSAL. Sarah Palin stars in surprisingly funny parody of 30 Rock, 31 Rock, in which she impersonates Tina Fey. Also, John McCain and Lindsey Graham are there.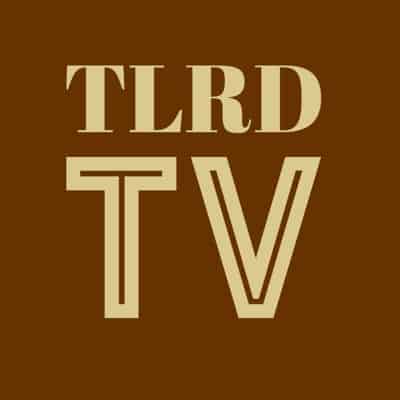 HOGWARTS. J.K.Rowling loves that London play cast black actress as Hermione. "Canon: brown eyes, frizzy hair and very clever. White skin was never specified. Rowling loves black Hermione."
HEALTH. Another E. Coli outbreak has been linked back to Chipotle: "The newly reported cases involve a different strain of Shiga toxin-producing E. coli O26, the agency said on Monday. A total of five people in Kansas, North Dakota and Oklahoma became ill on dates ranging from Nov. 18 to Nov. 26, all of whom reported having eaten at a Chipotle in the week before they got sick."
SAN BERNARDINO. Man who allegedly bought the guns used by the ISIS-inspired terrorists in the attack on San Bernardino was denied bail on Monday: "Enrique Marquez has lived with his mother and stepfather for the last 10 years and does not own a passport, but U.S. District Magistrate Judge David Bristow said a conspiracy Marquez allegedly plotted with one of the shooters was enough to keep him in federal prison as his case is heard. 'The gravity of such conduct," Bristow said, "is such that at this point of time the defendant has not rebutted the argument that he is a danger to the community and he continues to pose that danger,' the Los Angeles Times reported."
MALE MODEL MONDAY. Meet Scott Buker.