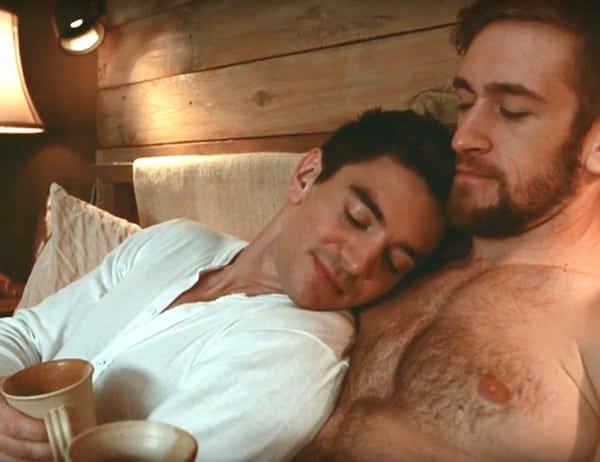 Steve Grand dropped a special gift under the tree for his fans this evening – a cover of Mariah Carey's "All I Want for Christmas Is You" accompanied by a cozy, romantic video co-starring Trevor LaPaglia in which the two of them put up the Christmas tree, hang a few ornaments, get under the mistletoe and cuddle up with onesies and coffee.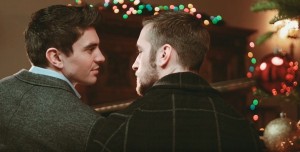 Says Grand:
Last Thursday, I decided it was time I do something holiday oriented for you guys. Two days later, this song was recorded and the video was shot, all thanks to the very talented group of people I pulled together (John, Trevor, and song producer Nicholas)
I really owe a special 'Thank You' to both John Lavin (director) and Trevor LaPaglia (the 'boyfriend') for both going well above and beyond the call of duty. We shot this in a day with almost no planning on a single day's notice. I didn't know when I asked him to do it, but Trevor is a talented director himself, so in addition to doing a beautiful job in front of the camera, he was there as an extra eye on the technical and creative end behind the camera. They both deserve way more than I could afford to pay them (understatement of the year), so they are truly stand-up guys for doing this, in addition to being incredibly creative and skilled.
The track is available on Bandcamp.
Watch: