Tashfeen Malik pledged allegiance to ISIS before she and her husband Syed Farook carried out the attacks on the Inland Regional Center in San Bernardino, California which killed 14 and injured 21, according to NBC News: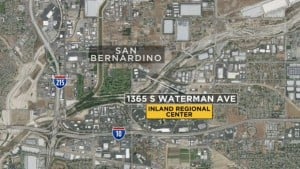 Malik posted a statement of support for Abu Bakr al-Baghdadi on Facebook "just before the attack," one official familiar with the issue said. And now investigators are looking into whether the Pakistan-born Malik, who spent most of her childhood in Saudi Arabia, radicalized her husband, Syed Rizwan Farook.
Meanwhile, Reuters reported that Pakistani intelligence has contacted Malik's kin about Wednesday's mass killing. Malik, who is from the Layyah district in the Punjab province, returned to her homeland five of six years ago to study pharmacy at the Bahauddin Zakariya University in the city of Multan, according to Reuters.
Malik and Farook were slain in a police shoot-out a few hours after the attacks. Farouk met Malik while on a pilgrimage to Mecca in 2013 and they married in August of 2014.
The FBI has still not officially called it a terror attack.