Yesterday, we told you about Steve Grand's swoon-worthy new music video cover of Mariah Carey's Christmas classic "All I Want for Christmas Is You." In the video, Grand spends the holiday with his hunky boyfriend, played by Trevor LaPaglia, as the pair trim the tree and snuggle in bed.
In case images like this–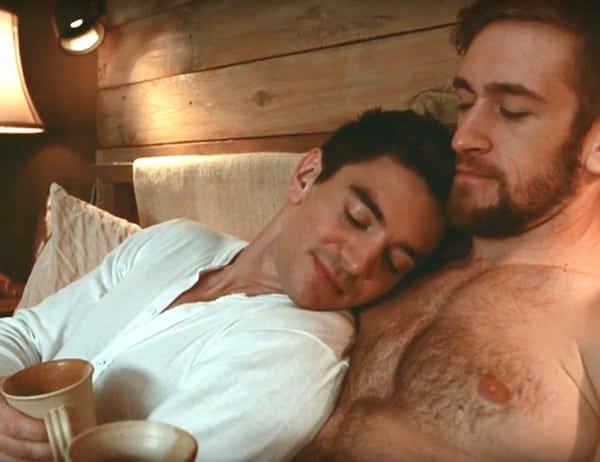 –left you wanting a little more LaPaglia in your life, we decided to round-up the stud's 10 dreamiest photos on Instagram. Check them out below.
10. Trevor LaPaglia is not afraid of hairy situations.
9. He's inspirational. 
8. He gives good side pec and side ab. 
Perfectly shadowed side ab.
7. Trevor realizes that shirts are kinda useless in everyday life. Especially in LA.
6. But still, he doesn't mind the cold. 
5. He also has a solid gym smize.
4. This photo leaves us speechless.
Brian Sims + Trevor LaPaglia = hotness overload.
3. Each of his abs should have their own Facebook page. 
2. Trevor has hot workout buddies, like Rodiney Santiago. 
https://instagram.com/p/0vP3edHNIs/
Double the pleasure, double the fun.
1. In conclusion, we present this video.
Which should be titled: Trevor LaPaglia–Muscles in Motion.
BONUS! One more shot of Grand and LaPaglia with their Christmas tree.