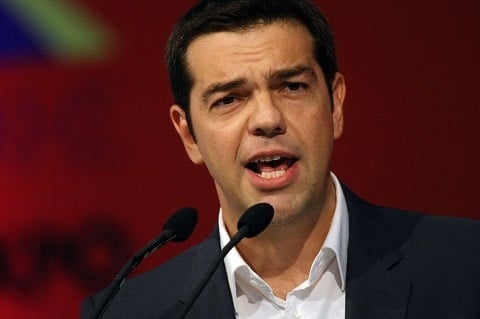 Despite opposition from the Orthodox church and right wing lawmakers, Greece is today expected to provide legislation allowing for civil partnerships for same-sex couples.
The move comes after Greece was fined by the European court of human rights for failing to extend protective rights to LGBT people.
For gay rights advocates, the civil partnership bill is a key step towards gaining greater acceptance in a largely conservative nation where the Orthodox Church still holds sway.
Any movement on LGBT rights is fiercely attacked in Greece. Earlier this month, Greek Orthodox bishop Ambrosius of Kalavryta called on church members to "spit on" gay "freaks of nature".
Gay rights campaigners have said they intend to sue the bishop for hate speech.
Nancy Papathanasiou, a board member at the Athens-based OLKE gay rights group, said gay people must "keep fighting for full equality."
"This isn't the end," she said, "it's the first of many steps."
For leftist Prime Minister Alexis Tsipras (above), the bill is a chance to show some progress on policy pledges.
However, it falls short of a promise to legalize same-sex marriage and is "too little, too late" according to Aristides Hatzis, an associate professor in law and economics at the University of Athens.
"Tsipras is trying to show there's some progress but the more hardcore, leftist members of Syriza will see this as another compromise, not as a victory," he said.
(Image via Wikipedia)