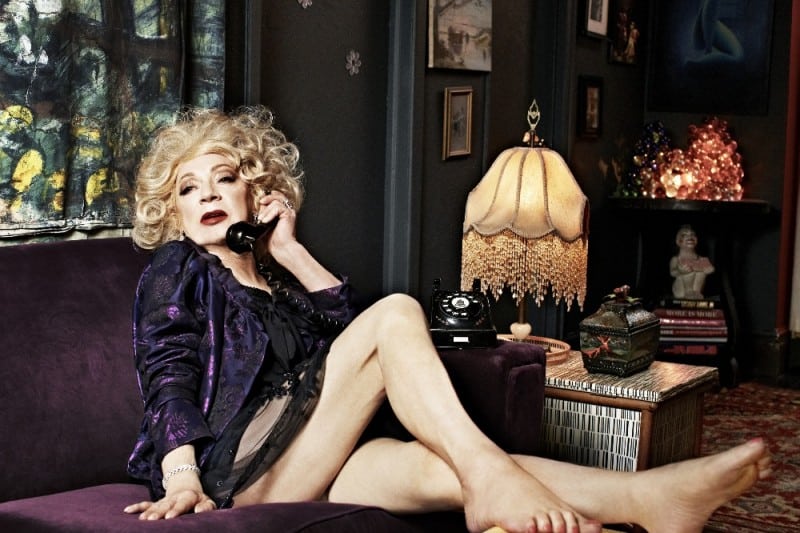 Transgender Warhol icon Holly Woodlawn has died at the age of 69 after a battle with cancer, according to her former co-star and fellow Warhol icon Joe Dallesandro, who was with her when she died.
Wrote Dallesandro on Facebook:
I arrived to the hospice and went to Holly's room, #403. I was next to her talking and telling her all the love that was being sent her way from everyone. It was like she knew I was there.
I am sorry to say at 3:06pm Los Angeles time, Holly Woodlawn passed away.
Woodlawn starred in Warhol's films Trash (1970, opposite Joe Dallesandro) and Women in Revolt (1972) as well as many theatre productions and later bit parts in films such as Billy's Hollywood Screen Kiss. Director George Cukor mounted an unsuccessful Oscar campaign for her work in Trash.
Woodlawn was also the subject of Lou Reed's "Walk on the Wild Side"