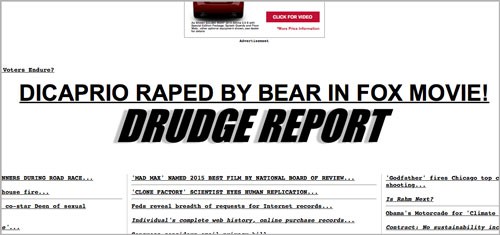 BLOG. Matt Drudge got all excited about the prospect of Leonardo DiCaprio getting raped by a bear in his new film The Revenant.
RIGHT WING CRAZY. Marco Rubio says that the terrorist attacks on 9/11 were God's plan. "What we may interpret as bad, and most certainly is in the case of Paris or 9/11, even that is part of a broader plan for the universe and for our lives that we are just not going to know the answer to. God's ways are not our ways."
CATS. Chris Hemsworth and a bunch of cute kittens star in Bruce Weber short The Man Who Dreams Only of Surfing.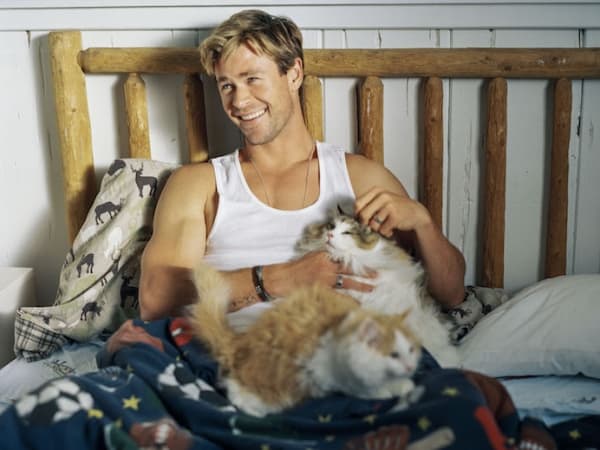 THE WB. We're probably never going to get a Dawson's Creek reunion. Katie Holmes: "I'm not sure a reunion would be as fulfilling as what we all want it to be."
WORLD AIDS DAY. Double header looking at a huge looming problem with the way we treat HIV and the role race and homophobia are playing in the criminalization of HIV.
ACTIVISM. Meanwhile, NCLR, HRC, and CHLP launch campaign to raise awareness of HIV criminalization laws, #EndBadHIVLaws.
WORLD. Pipe bomb explodes on Istanbul metro, injuring at least 5: "'Metro services have been halted after a sound similar to an explosion was heard, its cause remains unknown,' the Istanbul city authority said in a statement. Turkey has been on high alert since since October, when more than 100 people were killed by two suicide bombers in Ankara."
FILM. Tom Hiddleston sings in trailer for biopic about Hank Williams, I Saw The Light.
ADVERTISING. Fox shows off Ryan Reynolds' "great ass" in poster for Deadpool.
Finally, a hero with worthwhile assets. Check out the all-new international #Deadpool poster. pic.twitter.com/cjw0pXHLZ4

— 20th Century Studios UK (@20thCenturyUK) December 1, 2015
MUSICALS. Audra McDonald to star in film adaptation of 1994 musical Hello Again directed by Tom Gustafson. Gustafson previously directed LGBT films Mariachi Gringo and Were the World Mine. The script was penned by frequent collaborator Cory Krueckeberg (Getting Go, Mariachi Gringo, Were the World Mine).
NICE TRY. One Million Moms' outrage over daughter of two gay dads featured in American Girl magazine backfires with outpouring of donations to dads' charity for foster kids: "With contributions coming in from all over the world, monetary donations to Comfort Cases willtriple what they were in 2014. That's 300%, folks."