The first teaser for the Twin Peaks reboot is here and features a scenic revisitation of the waterfall, forests, and the stunning mountains which give the town its name, climaxing in a classic bit of Lynchian "what the hell was that?" near the end.
The clip begins with Deputy Hawk (Michael Horse) narrating a documentary sequence about the place itself as Angelo Badalamenti's instantly familiar score rolls.
Says Horse: "Location sometimes becomes a character. There are a lot of holy places up here… sacred places. It touches something in the psyche. It's almost like being in a moving painting."
A figure wearing a hair-bun pulls a tarp off the old Twin Peaks welcome sign, which hasn't changed a bit (note the population).
And then: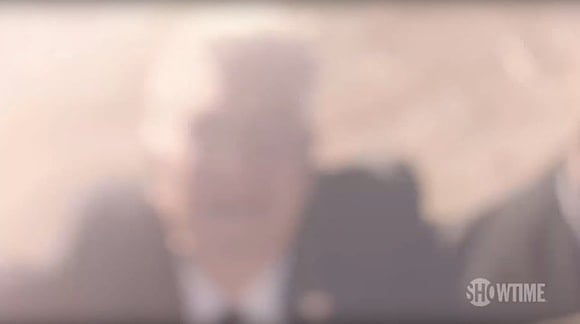 Who was that? Leland Palmer, David Lynch (who has cameoed in the show)? Windom Earle? An older Bobby Briggs?Another character? Theories anyone?
We may not find out until 2017 when the new series premieres.
Watch: