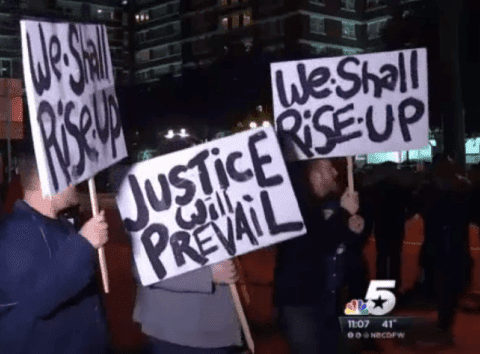 A gay man says he's grateful to be alive after he was hit with a crow bar in an apparent hate crime in Dallas.
The incident early Sunday was at least the 14th assault or robbery in the city's Oak Lawn gayborhood since September, but police haven't made any arrests.
Daniel Luhmann, who works as a bartender, says he was walking home from the Cedar Springs Tap House at about 1:30 a.m. when he heard someone use derogatory language that he now believes was aimed at his sexual orientation.
Luhmann initially thought it might be people arguing, so he continued walking, only to be approached from behind by two men who struck between the shoulder blades with what he believes was a crow bar. After being knocked to the ground and kicked, Luhmann held his cell phone in his hand and pretended he was on a call, which scared his attackers away.
"I'm grateful I didn't end up dead," Luhmann told WFAA-TV.
Last week, police arrested two carjacking suspects near Oak Lawn, but they no longer appear to be linked to any of the anti-gay attacks.
On Monday, Dallas County District Attorney Susan Hawk, a Republican, held a town hall in the LGBT community where she vowed to prosecute the incidents to the fullest extent of the law.
Police have increased patrols in the area and installed new surveillance cameras in the wake of the attacks. The city also plans to improve street lighting in Oak Lawn.
But the latest victim said he's concerned about law enforcement's response to the incidents, which has already been the subject of protests (above).
"I feel like they're just overwhelmed," Luhmann said of police.