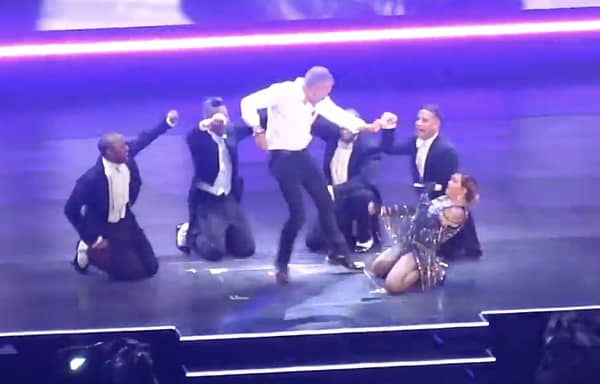 As you may know, each night on her Rebel Heart Tour Madonna pulls an "unapologetic bitch" from the audience to dance with her — hopefully a gay man or someone famous if she can spot them. Last night at the O2 Arena it was both.
Madonna superfan and UK chat show host Graham Norton was plucked from the crowd, took the stage and demonstrated that he can really throw down.
"Where did you learn to do that?", Madonna asked.
"On the dance floor with you," Norton replied.
Madonna then swung her leg up into Norton's arms. "You wouldn't know what to do with all this," she said.
"Yeah but I'd give it a go," replied Norton.