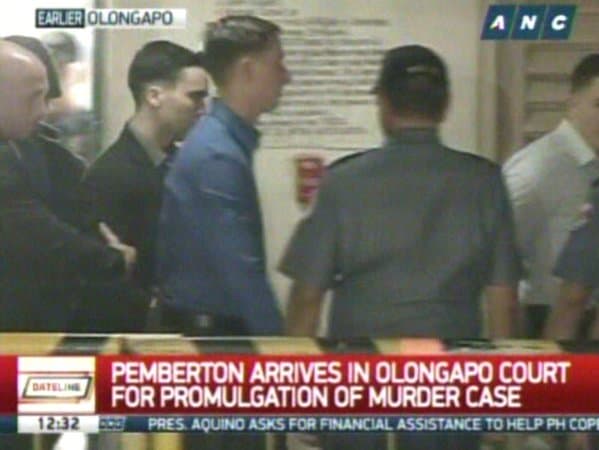 US Marine Joseph Scott Pemberton was found guilty on Tuesday of killing a transgender Filipina woman he met while stationed in the Philippines. Pemberton attempted to use a 'trans panic' defense in his trial, saying he feared the trans woman, Jennifer Laude, would rape him after he discovered she was transgender.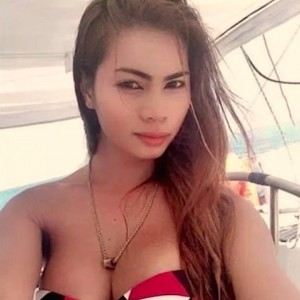 Lance Corporal Joseph Scott Pemberton was convicted of homicide by first strangling Jennifer Laude and then dunking her head into a toilet bowl in the hotel they had checked into after meeting in a disco bar in Olongapo city, northwest of Manila. He was sentenced to 6-12 years in jail, with time spent in detention credited, said court clerk Gerry Gruspe.
Laude's mother, Julita, said that while she was happy the verdict detailed everything that had transpired, she was not pleased with the jail term because she had hoped Penderton would be found guilty of murder, a graver crime.
"But the important thing is he will be jailed," she said. "My son's life is not wasted." […]
Pemberton, an anti-tank missile operator from New Bedford, Massachusetts, was one of thousands of American and Philippine military personnel who participated in a joint exercise last year. He and a group of other Marines were on leave after the exercise and met Laude and her friends at a bar in Olongapo, a city known for its nightlife located outside Subic Bay, a former U.S. Naval base. At least two witnesses testified that Laude was a sex worker.
Pemberton's trial was watched closely by left-wing activists in the Philippines who wanted to make sure that, if convicted, Pemberton would be jailed in a Filipino jail rather than an American one.
In the decision, Regional Trial Court Judge Roline Ginez-Jabalde ordered Pemberton jailed at the New Bilibid Prison, a national penitentiary in suburban Muntinlupa City.
Watch a news report on Laude's killing and Pemberton's trial, below: