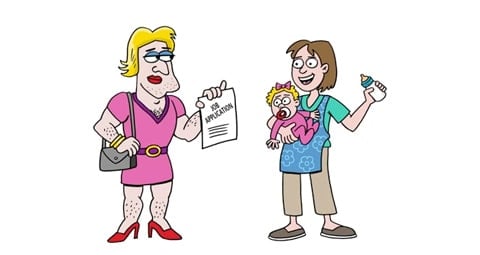 Following last month's devastating defeat in Houston, LGBT advocacy groups are likely to get another shot at countering the transgender bathroom myth in Anchorage, Alaska, this spring.
Anti-LGBT activists have submitted a petition to repeal a nondiscrimination ordinance that was approved by the Anchorage City Council in a 9-2 vote in September. The council's vote came three years after voters rejected LGBT protections by a margin of 58 percent to 42 percent. During the 2012 Anchorage campaign, as in Houston this year, opponents ran a series of misleading, fear-mongering, transphobic ads (screen grab above).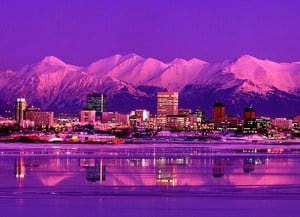 If Anchorage officials sign off on the repeal petition and opponents gather 5,754 signatures by Jan. 11, the ordinance will appear on the April ballot.
From The Alaska Dispatch News:
The petition application, filed Wednesday, lists conservative talk radio host Bernadette Wilson as its primary committee sponsor. …
Wilson said she and 11 other women — including the 10 registered voters needed to file the petition — came together because they have "grave concerns" over what the ordinance includes. She said in a phone interview Monday those concerns specifically related to "bathrooms and locker rooms and the safety of our children."
"We trust that everyone here within the community is interested in looking out for the best interests of our children when it comes to bathroom and locker room use," she said.
The Anchorage City Council first approved LGBT protections in 2009, but they were vetoed by the then-mayor. The 2012 vote was tainted by allegations of fraud and ballot shortages, but the state Assembly declined to investigate.
Following the Houston defeat Nov. 3, LGBT advocates said they feared opponents of equality would export the "No Men In Women's Bathrooms" slogan to other parts of the country. But for Anchorage, the strategy won't be anything new. The question is whether LGBT groups, which have been heavily criticized for the $3 million Houston campaign, can more effectively respond to it.
Stay tuned.