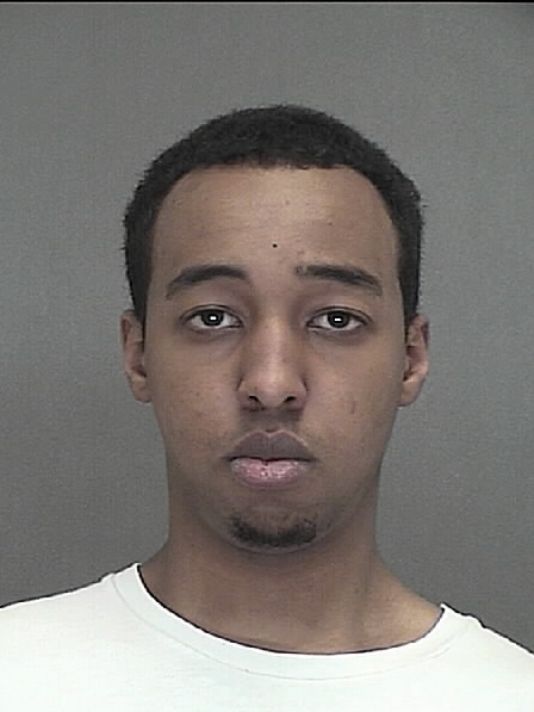 A Wisconsin high school student is charged with a felony for punching a male teacher who told him that he would date him. The teacher says that remark was meant as a joke to bolster the young man's confidence. The teen, 17-year-old Ridwaan H. Mohamud, had reportedly had been picked on because of his looks.
The attack took place Monday at Green Bay Southwest High School in Green Bay, Wisconsin. The as-yet-unnamed teacher suffered a broken nose as result of the incident.
The Green Bay Press Gazette reports: 
The male teacher had been counseling Mohamud Friday about his getting picked on by someone at the school, and the teacher told him he'd be willing to date him, the criminal complaint says. The teacher said he intended the remark as a joke and as a way to tell Mohamud he wasn't ugly.
The school's associate principal, Jeff Vanlannen told police he'd been made aware of the discussion on Friday and assured Mohamud the teacher wasn't making advances to him, the complaint says.
Mohamud's mother told school authorities and police that she had tried to talk Mohamud out of being angry over the weekend, the complaint says. Mohamud entered the teacher's first-hour class Monday, called out his name, then approached and punched him in the face, the complaint says. Witnesses who intervened said the teacher made no effort to defend himself, the complaint says.
Mohamud is being charged as an adult with substantial battery and disorderly conduct. If convicted, he could face 3 1/2 years in prison. He is currently out on bond.