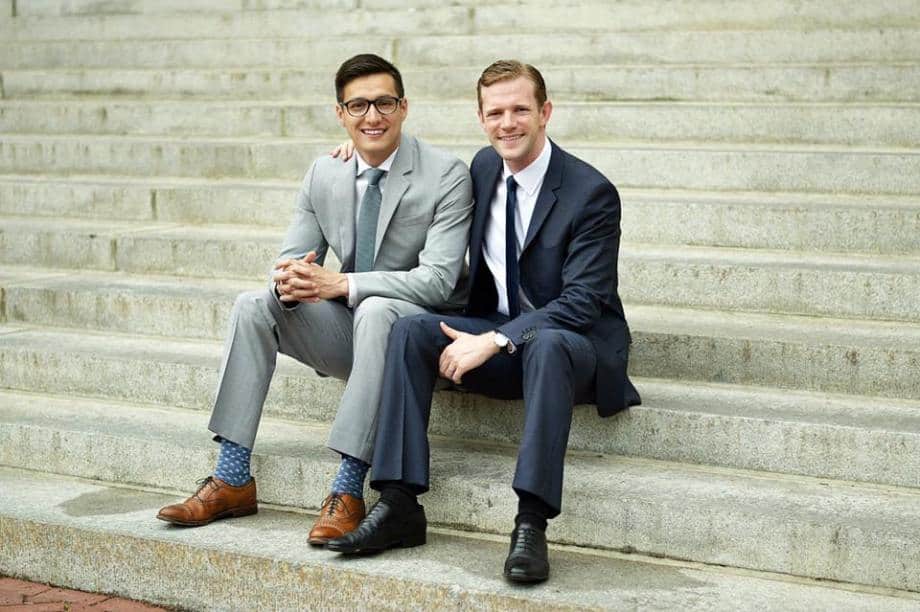 In August, we told you about a gay married couple who were attacked by a homophobe in New York's Soho neighborhood. Larry Lennox-Choate III (above left) and husband Daniel Lennox-Choate (right) met at West Point and were the first gay couple to marry there. The couple were shopping on a Sunday when a man began shouting gay slurs at them. The man exclaimed, "This used to be a nice neighborhood. F——g f——s are ruining this neighborhood!"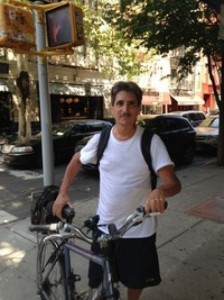 Identified as Thomas Clabough (right), 57, the assailant punched Daniel in the face but ended up covered in his own blood as Larry stepped in and fought back against the homophobe.
"He left covered in his own blood with his tail between his legs after I handled the situation and tossed him in the street like the coward loser he is," Larry wrote on Facebook at the time. "We refuse to be victims and are thankful we can defend ourselves, but are saddened by the fact that idiots like this guy might not pick two guys who went through Plebe Boxing next time," he added.
Now, Larry says that he and husband Daniel have forgiven Clabough, who pleaded guilty to assault in the third degree as a hate crime. After identifying Clabough in a line-up, Larry tells DNAinfo New York, "I thought I would feel angry when I saw him. Instead, I immediately recognized him and immediately felt sorry for him."
Larry added, "It's a complicated thing to forgive someone who's done and said the things he did. That doesn't mean he shouldn't answer for his crime because I firmly believe everyone should have to take responsibility for his or her actions. But I don't hate him. Where would hating him get us? Wasn't it hate that got us here in the first place?"
Larry says that it was his time at West Point that taught him how to forgive. Via DNAinfo:
"The same institution that taught me how to kick his ass also taught me compassion," he said.
Larry "wasn't a perfect cadet," by his own admission. Frustration at being forced to live within the military's "Don't Ask, Don't Tell" policy caused him to act out.
He did "more than 100 hours of disciplinary marching" to atone for things like missing bedtime and wearing civilian clothing, he said, and that marching forced him to grow and mature.
Clabough will be able withdraw his guilty plea and re-plead to a lesser charge of disorderly conduct if he completes three days of community service and takes part in a restorative justice program at the Museum of Tolerance. The felony charge would also be erased from his record.
Of Clabough, Larry says, "I can't imagine a scenario where I grow to LOVE this guy. But I don't hate him. A part of our decision to not be victims is not allowing ourselves to be motivated by hate. That would be easy but it would also be wrong."
Larry today shared the DNAinfo article on Facebook, writing, "Its a new year and we're grateful to have 2015's drama behind us now. Onward and upward."