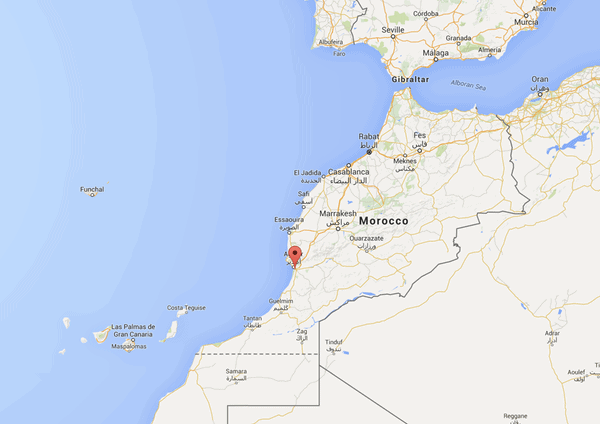 Authorities in Morocco have arrested two men who were seen kissing in a video that went viral on social media last week.
The men were arrested in the southeastern city of Inezgane after residents were reportedly outraged by what they deemed to be "immoral" behavior.
The video shows the two men exchanging "homosexual kisses" inside a classroom at a high school in the neighborhood of Aït Melloul in Inezgane, according to Le360 news website.
Following the couple's arrest, investigators said that the two friends are university students. One of them works as a coordinator in the same high school where the footage was taken.
According to a trusted source cited by Le360, the video was filmed by one of the suspects – allegedly the high school coordinator. No further information was revealed regarding the identity of the men or their motives.
Both suspects remain in custody of the judicial authorities. A final verdict is scheduled for next week, the same source revealed.
Morocco is known for being a dangerous place for LGBT people. Article 489 of the country's penal code criminalizes "lewd or unnatural acts with an individual of the same sex", and Article 483 criminalizes "public obscenity." In June, four gay men were sentenced to four months in jail for kissing in public. Under Article 483, individuals accused of public obscenity can be jailed for up to two years. In May, three men were jailed for three years for engaging in gay sex. 
[Top image via Google Maps]