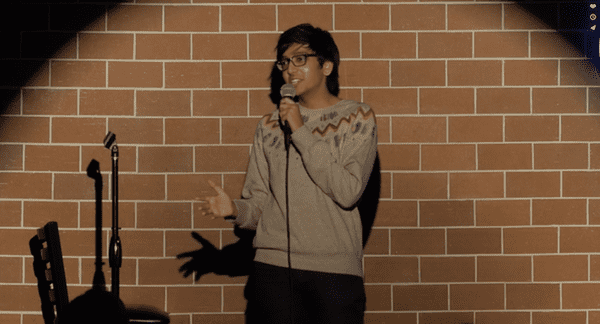 Young comic Nik Dodani recently shared a stand-up set he performed about growing up gay and Indian in which he recounts awkwardly painful yet hilarious anecdotes from his life.
21-year-old Dodani says that while coming of age in an Indian-American household, "The hardest expectation to deal with from my parents was their expectation that I would be straight." Discussing his experience coming out to his parents as gay at the age of 18, he recalls his mother's response. "Happy gay? Or AIDS gay?" she asked him. "Disappointed gay, Mom," Dodani quipped back.
Dodani also explains that just because he's gay, does not mean he is free from the usual pressures of marriage that face many Indian children. He explains,"I thought one benefit of coming out to my parents would be that I won't have to deal with that arranged marriage bullshit. But my mother is a dedicated woman. Just last week she posted an ad on Facebook that said, 'My son, 21, Indian, gay, works in entertainment seeks Indian lesbian with similar family pressure.'"
Watch Dodani's hilarious set, below.