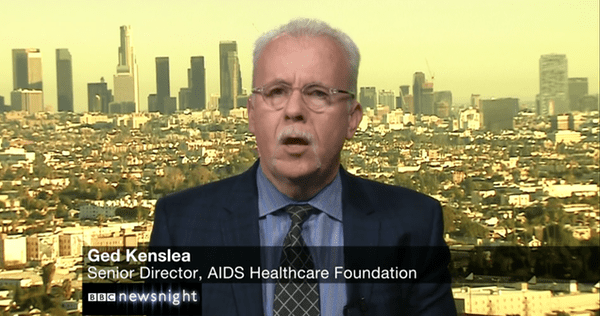 The BBC recently did a special report on PrEP as Britain's National Health Service (NHS) considers bringing the drug to the UK for use in preventing HIV transmission. In that report, an AIDS Healthcare Foundation spokesman said that he and AHF stand by organization President Michael Weinstein's claim that PrEP is a "party drug."
Said journalist Patrick Strudwick of the NHS' refusal thus far to bring PrEP to Britain:
"For me the NHS is letting gay men down. The NHS could easily make PrEP available and it's not doing so. This is negligent. We have more than 6,000 new cases of HIV each year and around half of those are gay men. The battle for condom use has been lost. It's time to look elsewhere for answers to the HIV epidemic."
Jed Kensley, senior director of the AIDS Healthcare Foundation, points out that, per the FDA, PrEP is recommended to be used daily and with the use of condoms. Kensley also attempts to clarify Michael Weinstein's 2014 comments about PrEP being a party drug, saying that AHF doctors prescribe PrEP to some of its patients and the organization is not wholly against its use in combination with condoms to prevent HIV transmission.
Pressed by the BBC interviewer as to whether Weinstein's comments were "wrongly worded," Kensley replies, "No, I don't think so because what has happened since FDA approval is…the goal posts have moved. Now it's really been promoted for situational use."
Studies have found that PrEP is effective in on-demand use (i.e. when sex is anticipated) in addition to daily regimented use.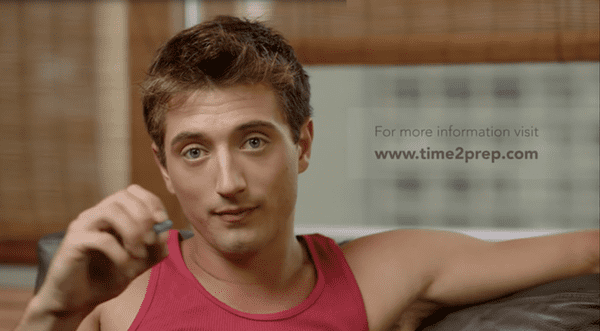 AHF has become fixated on the topic of "situational use", filing a complaint on Thursday with the FDA over a series of ads that, in the eyes of AHF, promote the use of on demand PrEP. The problem according to AHF is that the FDA has not approved PrEP for on demand use but rather only as something to be taken daily and used in conjunction with condoms.
On Thursday, AHF sent a letter to Dr. Stephen Ostroff, M.D., Acting Commissioner of the U.S. Food and Drug Administration (FDA), alerting him to the fact that Gilead financed a video ad campaign promoting situational use of its AIDS treatment, Truvada, for PrEP, misleading viewers into believing that Truvada is safe and effective for use on a situational basis, despite knowing that the drug is not FDA-approved for such off-label use.
AHF's letter to the FDA came about following publication of a news article on Australia's 'Gay News Network' titled, "New US PrEP Ads Target Men Who Like to Party," which focuses on a video ad that appears to promote situational—rather than daily—use of Truvada for PrEP for "… men who enjoy recreational sex and drug use but do not test regularly for HIV." The article noted, "The campaign is supported by Gilead Sciences, manufacturer of Truvada." The TV ad, titled, "I Like to Party," also includes a slate at the end of the spot reading: "Supported by funding from Gilead Sciences." The ad also credits Public Health Solutions, a New York City-based non-profit and Connected Health Solutions, a Brooklyn-based "organizational development consultancy" on the slate at the end of the ad.
"Gilead, which we believe has been deliberately mounting an under-the-FDA-radar, guerilla-style marketing and media campaign for PrEP for the past three years by funding scores of community and AIDS groups across the nation to promote PrEP, has run afoul of the FDA by funding this ad promoting off-label use of PrEP," said Michael Weinstein, President of AIDS Healthcare Foundation, which has criticized and cautioned against the widespread deployment of PrEP as a community-wide public health strategy, such as the CDC's recommendation that 1.2 million individuals go on PrEP, but supports its use on a case-by-case basis decided upon between a medical provider and his or her patient.
Watch the report from the BBC below.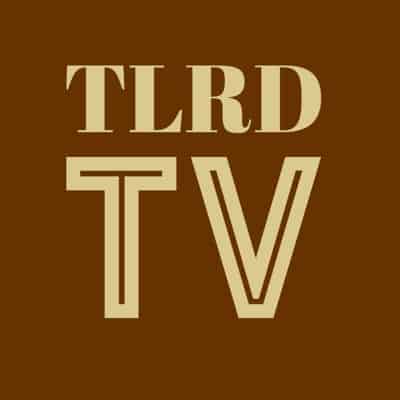 And then watch the ad that AHF objects to, which directly takes on the claim about Truvada as a party drug, here.