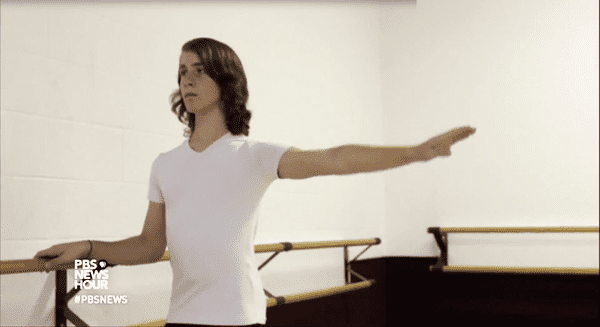 As part of its new series Outside the Box which looks at the way young people are challenging traditional gender stereotypes, PBS News Hour focused on the story of a young boy from Pennsylvania who has pursued his love of dance despite being made fun of by some of his peers.
Sean Varner has danced for 8 years and studied a variety of major dance forms, including jazz, tap, ballet, lyrical, modern and contemporary. Said Varner,
"When I first started I was afraid to tell people. Some of them don't ever agree with it or accept it….Most other guys don't react too well. [They] try to poke fun at me…There are some days when it gets to me. People typically say that it's girlish or it's feminine and that it's not a real sport."
Still, despite the challenges he has faced, Sean's father says he has "connected with a niche group of people who like him for who he is." Sean adds that while dancing adds some anxiety to his life because of the negative attention he sometimes receives, the actual act of dancing invariably releases whatever tension has built up as a result of his detractors.
As Sean enters high school, Sean's dad continues to be supportive of his son's love of dance: "There's something about the arts that gives […] purpose to life."
Watch the moving report, which was created by a student reporter for PBS, below.