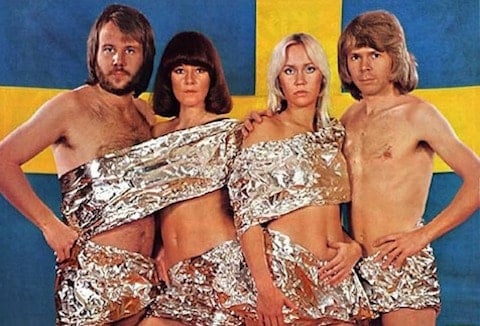 Browse any pride playlist and you'll likely find at least one tune from Swedish superstars ABBA. Agnetha Fältskog, Björn Ulvaeus, Benny Andersson, and Anni-Frid Lyngstad may have been easily dismissed for their feel-good pop and over-the-top costumes (The Village Voice famously derided the band "We have met the enemy and they are them"), but the band has left an indelible mark on the pop culture landscape.
Perhaps it was perseverance that endeared the band to a massive gay following. Singer Fältskog had a simpler explanation. In 2013, she told OUT Magazine: "I think it partly comes from how ABBA was presented from the start — with high heels, spectacular costumes, and music you wanted to dance to."
But was there something deeper? Writer Barry Walters shared two other theories in a piece for NPR last year. He described once trying to explain the band's gay following to Ulvaeus, saying "At the time, gay men of my generation were dying of AIDS in unprecedented numbers, and so my explanation of ABBA's largely gay-driven resurgence focused on escapism, cheering grieving spirit and the group's accidental humor. Our people can't resist a dancing queen."
He later reflected on how music from ABBA and other Swedish pop music svengalis resonates with the LGBT community: "Whether it's 'Dancing Queen' or Robyn's 'Dancing on My Own,' 'S.O.S.' or the Backstreet Boys' 'I Want It That Way,' there's a yearning in these records that gives them ballast and helps them endure, one that years ago escaped me when trying to explain ABBA's LGBT connection. Gay people particularly respect entertainers who cloak suffering behind carefully constructed artifice because it's a skill most of us are still forced to learn."
Regardless of why, their music has pumped through parades, dance floors and drag shows (and even served as the driving sample behind Madonna's stellar single "Hung Up"). The influence of the gay community wasn't lost on the band. Ulvaeus appeared at an event where Swedish gay magazine QX honored ABBA in 2011 where he said "In the '80s, ABBA was distinctly uncool, totally out. And I thought, 'Well, this was it. It was fun as long as it lasted but now it's over.' But in some strange way we still remained popular in the gay scene. And, maybe it sounds like I'm buttering up, but I don't care. When we got a revival in the '80s, early '90s, I'm sure it's because we still were popular in the gay scene."
Members of the group have appeared at pride celebrations and the band reunited to sign souvenirs supporting gay rights in Poland.
Celebrate ABBA's legacy with some classic clips featuring the band's impact below.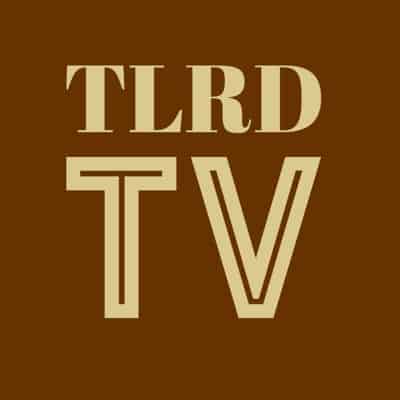 ABBA rocketed to superstardom by winning the 1974 Eurovision Song Contest with their song "Waterloo." The song reached No. 6 on the Billboard Hot 100 in the United States. In 2005, the song was chosen as the best song from the competition's first 50 years. You can also see Conchita Wurst perform a cover of the track at last year's Eurovision Song Contest 60th anniversary here.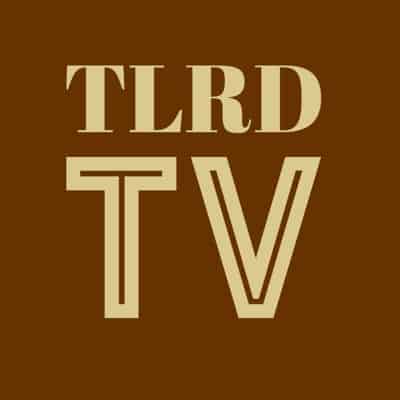 You can see the video for the band's only No. 1 single in the United States, "Dancing Queen," above. The song, one of the most prominent gay anthems of all time, has been covered by Andy Bell from Erasure, Kylie Minogue and Robyn.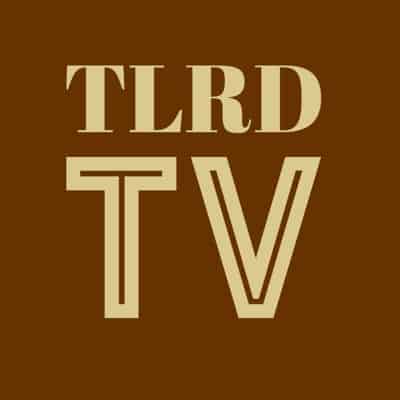 Many people point to two Australian cult film favorites for a resurgence in ABBA's popularity during the early 1990s. One, The Adventures of Priscilla, Queen of the Desert, above, features a drag performance to ABBA's "Mamma Mia." The other is Muriel's Wedding, starring Toni Collette and Rachel Griffiths.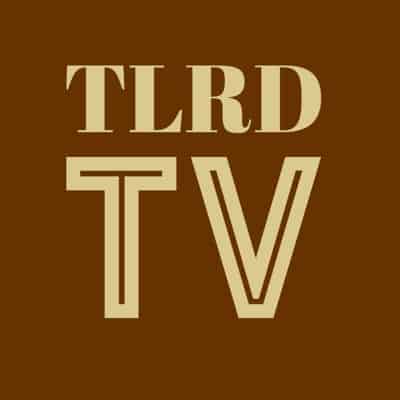 Ulvaeus and Andersson previously worked with Tim Rice in 1983 on the musical Chess, but in 1999, a new musical debuted based on ABBA's pop hits. The original West End production of Mamma Mia! debuted at the Prince Edward Theatre in 1999, and opened on Broadway in 2001. The show became the eighth longest-running show in Broadway history before closing last September.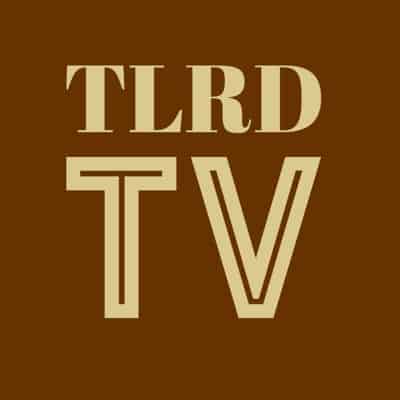 In 2008, Mamma Mia! hit the big screen with a star-studded film adaptation. American treasure (and gay icon in her own right) Meryl Streep starred alongside Broadway vet Christine Baranski, Mean Girls alum Amanda Seyfried and Colin Firth. The soundtrack to the film hit No. 1 on the Billboard 200 — something no ABBA album ever accomplished in the United States.
What's your favorite ABBA song?