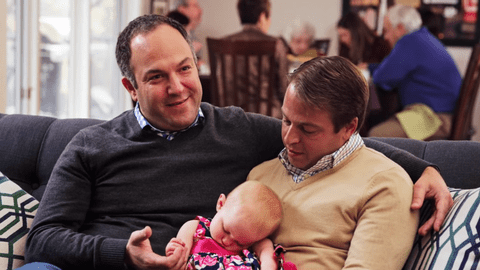 In December we posted an amazing new ad from Allstate insurance featuring two gay dads sharing their experience of becoming parents for the first time.
Allstate wrote of the ad: "Danny and Andrew had a lot of memorable firsts in 2015. See what's made the year so special for their family."
Said the dads, Danny and Andrew, in the ad: "A year ago, we didn't even know we were going to be parents…The second we held her I knew that she was ours…Our little girl is us….Within our lifetime, we have gotten married and had a child. Twenty years ago that wouldn't have happened. So my hope is that she does not face the same obstacles that we did. But I'm not wishing her no obstacles. Just ones that will make her equally as strong. But it's the first times, the moments we spent as family that have been the best over the last year."
Here's the ad: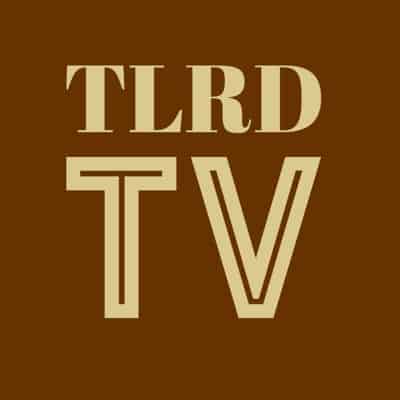 The American Family Association is so enraged they defaced the beautiful photo of the loving family:
And sent out an "ACTION ALERT" to their followers, encouraging them to call their local agents and express disappointment about the ad.
They write:
With one man's arm around his male "wife," one of them says about the child, "The second we held her, we knew that she was ours."
"We're her dads," he exclaims.
The Allstate promotion does not share the reality that this child will grow up without the nurture that only a mother can provide. Nor does Allstate recognize the emotional trauma and questions this child will endure growing up in a home with two men.
Then they throw out one of the big discredited lies they always use:
Studies predominantly show that children raised in homosexual environments tend to struggle emotionally more than their peers, are highly more susceptible to drug and alcohol abuse, and often suffer severe depression as young adults.
And then they accuse Allstate of abandoning GOD:
God has ordained that a traditional mother and father are the best for raising children. Allstate has abandoned God's design for the family, and thus promotes a lifestyle that is not good for children.
The Allstate Insurance Company customer service number that is available 24/7 is 1-800-255-7828. The hearing impaired service number is 1-800-877-8973 and it is also available 24/7.
We suggest you call them, as well as your local agent and tell them how much you LOVE the ad.