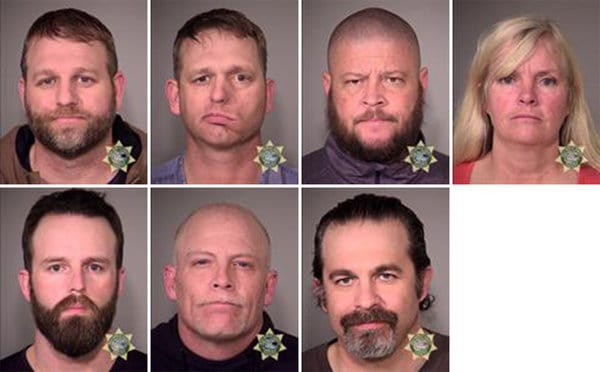 APPREHENDED: The FBI has arrested Ammon Bundy and 7 others in a rural Oregon traffic stop, ending a three week standoff against federal authorities. One person was killed. "The Bundy brothers and supporters were arrested along Highway 395 outside Burns around 4:25 p.m., officials said. Ammon Bundy and some of his group had been expected at a community meeting Tuesday night about 70 miles away in John Day, Ore., where he was to be the guest speaker. They never arrived." The individual killed was named as Robert "LaVoy" Finicum. Here are the FBI statements.


2016 ELECTION: Obama to meet with Bernie Sanders: "The two are slated Wednesday to have their first extended meeting since the Vermont senator's presidential bid upended the Democratic race, White House spokesman Josh Earnest said. Sanders has met with Obama at the White House on several occasions over the years, but the men aren't close."
THAT'S AN IDEA: Hillary Clinton pretends no one has ever suggested that she appoint Obama to the Supreme Court: "Wow, what a great idea. No one has ever suggested that to me, I love that, wow," the Democratic presidential candidate responded. "He may have a few other things to do but I tell you that's a great idea. I would certainly take that under advisement," she told the crowd of 450 people inside a ballroom at the Winn Hotel about a potential Justice Obama. "I mean he's brilliant, and he can set forth an argument, and he was a law professor, so he's got all the credentials."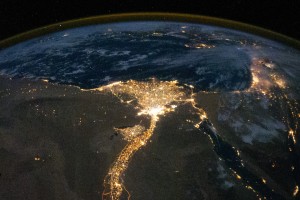 EGYPT: Hundreds of people are vanishing as human rights crackdown by government heats up: "The Egyptian Commission for Rights and Freedoms, an advocacy group based in Cairo, said it had documented 340 cases of enforced disappearances, 11 of them involving minors, from August to November. Last summer, the United Nations Working Group on Enforced or Involuntary Disappearances said it had referred the cases of 66 people to Mr. Sisi's government for urgent action."
TECH: Apple's iPhone growth is slowing but could still have upside surprise.
BALTIMORE: Monument to drag legend Divine in the works: "Wherever it ends up, the Divine Monument (which is what it's being called on its website, divinemonument.com) will certainly rank among Baltimore's most distinctive tourist attractions. Even in a city that already has a tombstone with a Ouija board carved on its back (to mark the grave of Elijah Bond, who first patented the mystical talking board) and a huge statue outside its railroad station that is both male and female, a Divine Monument would still stand out."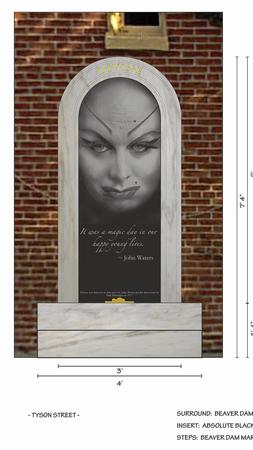 BEACHED: Five sperm whales were beached on the shores of the UK this week, and activists took to them with spray paint, writing thing's like "Man's Fault" and "Fukishima".
The UK now has more dead whales than Scottish Labour MP's.#Scotland #Hadtobedone@JamieRoss7 pic.twitter.com/mE0mGpxKTp

— Guffers (@gavmacn) January 25, 2016
A pod of whales washed up on a UK beach & people used them as giant advertising boards https://t.co/lmPTHiBV1j pic.twitter.com/cVuBxPVpqh

— euronews (@euronews) January 26, 2016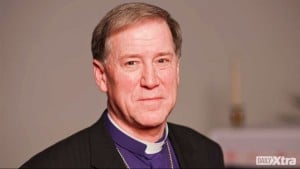 SCHISM: The Anglican Church of Canada will vote on gay marriage this year: 

"The outcome of the 2016 decision will be discussed in all 30 Canadian dioceses," says Archbishop Fred Hiltz, the church's top official in Canada. "Our church is going to take a lot of care about how we help them have this conversation," he says. "Even before a synod takes place, we are mindful that regardless of the outcome people will be disappointed. From a pastoral perspective we have to be prepared to care for people."
DRONEDEER: Drones have been giving us a different perspective on so many things, and photographer Jan Helmer Olsen's view of this reindeer herd in Norway is a beautiful example.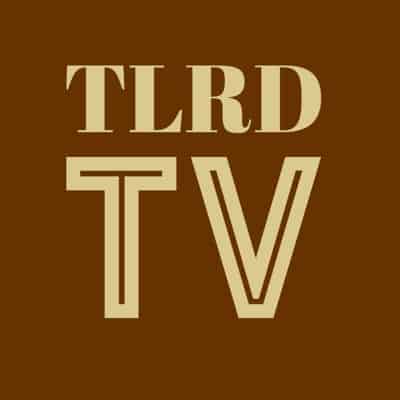 TOONS: The trailer for the "Angry Birds" movie is here and looks as silly as the game: "Jason Sudeikis, Danny McBride, Josh Gad, Bill Hader, Maya Rudolph, Peter Dinklage, Kate McKinnon, Keegan-Michael Key, Tony Hale, Ike Barinholtz, and YouTube stars Smosh lend their voices to the film which opens in May."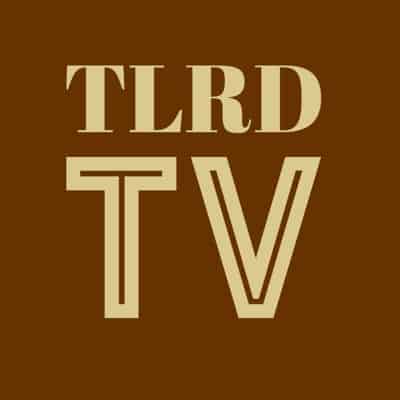 HUMP DAY HOTTIE: I'm trying to figure out why I'm shirtless in the snowstorm. But first, let me take a selfie.
https://instagram.com/p/BA_9orYsF1D/?taken-by=test_oh_sterone
If you have someone you'd like to NOMINATE as a featured man for one of our news round-ups, please send Instagram account to us at tips-at-www.towleroad.com with 'DAILY MAN' in the email title field – THANKS.