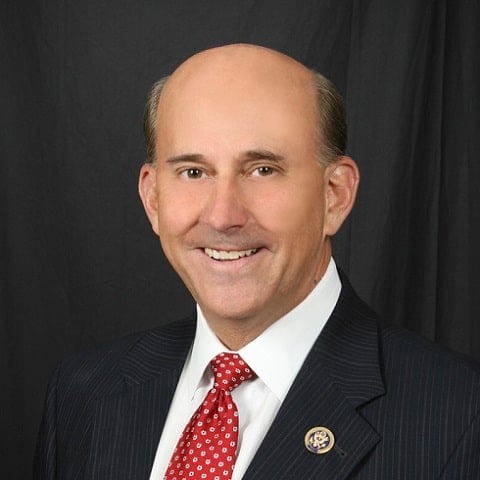 Rep. Louie Gohmert, R-Texas, has said the Supreme Court declared itself God by ruling in favor of same-sex marriage last year.
Speaking with radio show host Joyce Kaufman last week, Gohmert said the ruling was an "illegal decision" and called for Justices Ruth Bader Ginsburg and Elena Kagan to be impeached.
"The Supreme Court said…'We are your God. Forget what God, Moses, Jesus ever said, we are your God now, the five of us in the majority, you do as we tell you.' We have two of them [Ginsburg and Kagan] who had done same-sex marriages before they participated, they were disqualified, but they illegally participated, it's an illegal decision, and it's time to start impeaching judges and remove them from the Supreme Court."
Last year, Gohmert said gay people are persecuting Christians "for believing what Moses said" about marriage.
Listen to the conversation via Right Wing Watch below.
https://soundcloud.com/rightwingwatch/gohmert-its-time-to-start-impeaching-judges-for-marriage-equality-ruling
(Image via Wikipedia)