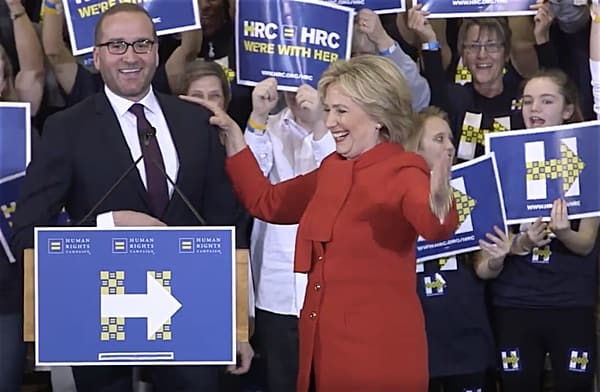 Just over a week from the Iowa caucuses, the Human Rights Campaign and its President Chad Griffin joined Hillary Clinton on Sunday in Des Moines where she accepted the group's endorsement of her 2016 presidential campaign.
Writes HRC in a blog post:
The Human Rights Campaign proudly joins Hillary Clinton on the campaign trail today in Des Moines, Iowa, as she formally accepted our endorsement for president.
"She doesn't just voice her support, or vote her support for our community, she has been our partner in this fight and always willing to go to battle when we need her," said HRC President Chad Griffin from the stage tonight. "She has the experience and the determination and the skills that will allow her to make meaningful change from the moment she walks into the Oval Office."
Earlier this week, HRC's Board of Directors, comprised of 32 leaders from across the nation, unanimously voted to endorse Hillary Clinton for President.
Watch: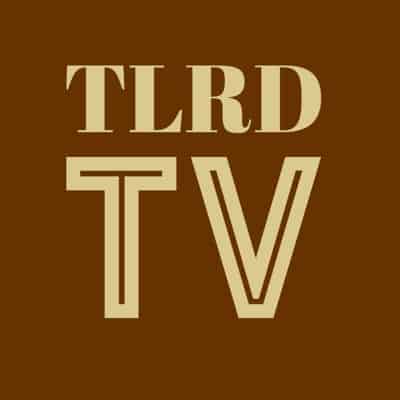 The Sanders campaign last week tore into the endorsement, attacking the nation's largest LGBT rights organization for making a decision "that cannot possibly be based on facts and the record."
The irate reaction came from Sanders campaign spokesperson Michael Briggs in an interview with the Washington Blade's Chris Johnson:
Touting Sanders as "somebody who's been for gay rights long, long ago" since he was mayor of Burlington, Vt., Briggs said Sanders as a U.S. senator voted against "Don't Ask, Don't Tell" in 1993 and he voted against Defense of Marriage Act in 1996. Briggs also cited Sanders' support in calling on the U.S. Supreme Court to overturn DOMA.
Recalling Sanders support for civil unions in Vermont when it became the first state to enact them in 2000, Briggs said Sanders was "a pioneer on this early version of gay marriage, and has by far the most exemplary record on gay rights of any candidate ever in American history."
Hillary Clinton hit back at Sanders last Tuesday night over claims he and his campaign made that the Human Rights Campaign (HRC) and Planned Parenthood endorsed her because they are part of the "political establishment."
Speaking with Rachel Maddow on Tuesday night, Senator Sanders said,
What we are doing in this campaign, it just blows my mind every day. Because I see it clearly: we're taking on not only Wall Street and the economic establishment, we're taking on the political establishment. So, I have friends and supporters in the Human Rights Fund and Planned Parenthood. But you know what? Hillary Clinton has been around for a very, very long time. Some of these groups are, in fact, part of the establishment.
The motivation behind the early endorsement has been questioned as well. Wrote Michelangelo Signorile last week:
So why didn't the largest LGBT group keep it going? Why didn't they keep both candidates competing for the LGBT vote and promising more on a range of issues, from fighting to implement the teaching of queer history in schools to taking on issues uniquely affecting LGBT seniors and LGBT people of color? Why not push Sanders more, hoping to get him to speak out more, dangling that endorsement in front of him — he could, after all, become the Democratic nominee — and why not do the same with Clinton?
The only answer to that question has to do with access to the White House, and perhaps what the Clinton campaign may have said to HRC, and to Planned Parenthood, the Brady Campaign on Gun Violence and other groups that have endorsed early, about the kind of access they might get — and what they might not get if they didn't endorse now.