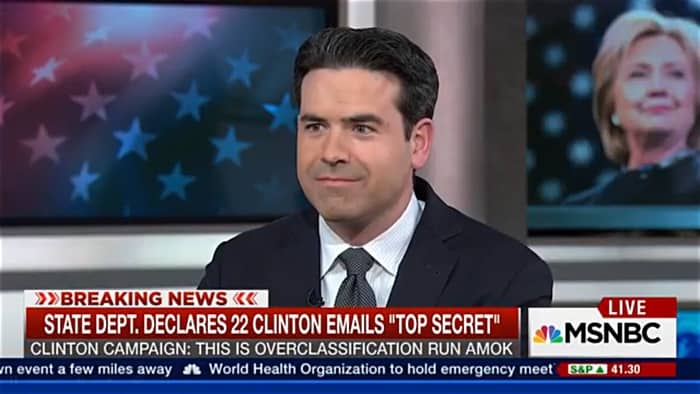 Prior to releasing a new batch of emails from Hillary Clinton's private server, the State Department said on Friday that it was withholding 22 of them (37 pages) for containing highly classified information, the AP reports:
Department officials wouldn't describe the substance of the emails, or say if Clinton sent any herself. They also wouldn't disclose if any of the documents reflected information that was classified at the time of transmission, but indicated that the agency's Diplomatic Security and Intelligence and Research bureaus have begun looking into that question.
"The documents are being upgraded at the request of the intelligence community because they contain a category of top secret information," State Department spokesman John Kirby told the AP, describing the decision to withhold documents in full as "not unusual." That means they won't be published online with the rest of the documents, even with blacked-out boxes.
Clinton "has insisted she never sent or received information on her personal email account that was classified at the time," the AP notes, and Clinton spokesman Brian Fallon is objecting to the State Department's actions:
This is overclassification run amok. We adamently oppose the complete blocking of the release of these emails. https://t.co/77s6mtm0JA

— Brian Fallon (@brianefallon) January 29, 2016
Fallon also told MSNBC that the withholding is "happening at the behest of other agencies in the government who have hijacked the process that's been taking place for the last several months as the various players within this interagency review have scrutinized her emails for public release."