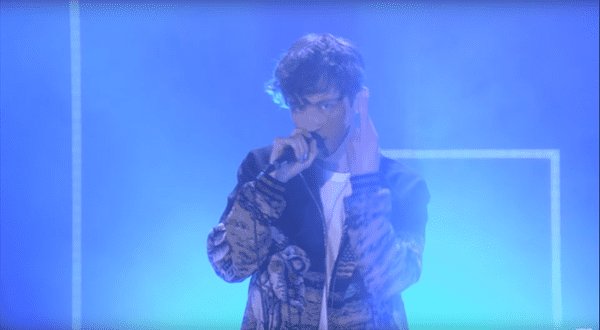 On yesterday's Ellen show, YouTube wunderkind turned pop music breakout star Troye Sivan performed his track "Youth" for Ellen's birthday.
Ellen typically has some of her favorite performers and guests return to the show to celebrate her name day. On Twitter, Ellen said of Sivan's performance, "This was a wonderful birthday present."
Sivan also shared his joy at having been able to perform for the funny lady with a series of tweets.
tomorrow. #TroyeOnEllen pic.twitter.com/WDMbQqbSUO

— 👼🏼 (@troyesivan) January 28, 2016
just drove past the Hollywood sign at sunset after performing on @TheEllenShow. please never let me forget this moment

— 👼🏼 (@troyesivan) January 28, 2016
not even in like a 'holy shit I'm freaking out' kinda way, just in a really really thankful way. Thanks for everything guys 😭💋

— 👼🏼 (@troyesivan) January 28, 2016
Sivan sounds pitch-perfect in his live performance of "Youth", which you can watch below: