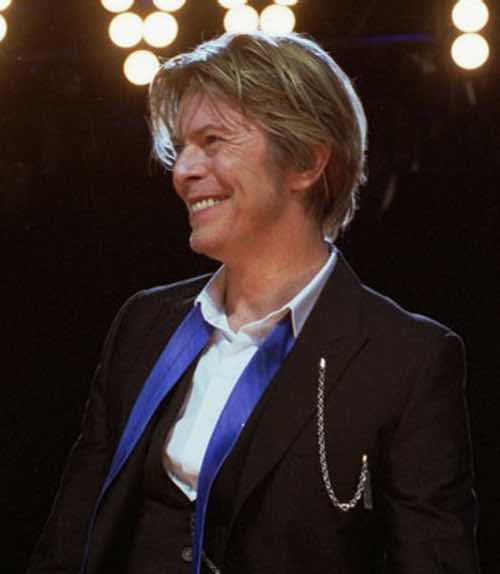 Rock legend David Bowie passed away on Sunday at age 69 after an 18 month battle with cancer. The news was confirmed on Bowie's official Facebook and Twitter accounts.
The announcement on social media came in the early hours of Monday morning, shocking many around the world. Bowie reportedly passed away while surrounded by his family.
https://www.facebook.com/davidbowie/posts/10153176666977665
Mr. Bowie wrote songs above all about being an outsider: an alien, a misfit, a sexual adventurer, a faraway astronaut. His music was always a mutable blend: rock, cabaret, jazz, and what he called "plastic soul" but was suffused with genuine soul. He also captured the drama and longing of everyday life, enough to give him No.1 pop hits like "Let's Dance."
If he had an anthem, it was "Changes," from his 1971 album "Hunky Dory," which proclaimed:
"Turn and face the strange / Ch-ch-changes / Oh look out now you rock and rollers / Pretty soon now you're gonna get older."
Born David Jones on Jan. 8, 1947, in South London, Mr. Bowie rose to fame with "Space Oddity," in 1969, and a later through his jumpsuit-wearing alter ego Ziggy Stardust. He was inducted into the Rock and Roll Hall of Fame in 1996.
Mr. Bowie was his generation's standard-bearer for rock as theater: something constructed and inflated yet sincere in its artifice, saying more than naturalism could. With a voice that dipped down to baritone and leaped into falsetto, he was complexly androgynous, an explorer of human impulses that could not be quantified.
He also pushed the limits of "Fashion" and "Fame," writing songs with those titles and also thinking deeply about the possibilities and strictures of pop renown.
Mr. Bowie was married to the international model Iman, with whom he had a daughter, Alexandria Jones.
Bowie most recently put out an album Blackstar, which debuted on Friday. The music video for Bowie's first track off that record, "Lazarus", was released on Thursday. Watch it HERE.
Following the news of Bowie's death, fans took to Twitter to share their grief.
— Jake Fogelnest (@jakefogelnest) January 11, 2016
RIP Bowie pic.twitter.com/uyOXmM2pYq

— ADAM LAMBERT (@adamlambert) January 11, 2016
https://twitter.com/ZizouTheManager/status/686447249006702592
RIP David Bowie, my love to Iman 💔. He was a legend in music , fashion and a true inspira… https://t.co/yEUoyvTxvI pic.twitter.com/rHdvphFeGj

— Nina Garcia (@ninagarcia) January 11, 2016
Oh this is terrible news. We lost an extremely important and influential artist. David Bowie has been a huge inspiration and will be missed.

— LINDA PERRY (@RealLindaPerry) January 11, 2016
https://twitter.com/kanyewest/status/686449257767776256
RIP Ziggy Stardust.