SNOWZILLA. Washington, DC watched the most porn during last week's Blizzard Jonas according to PornHub.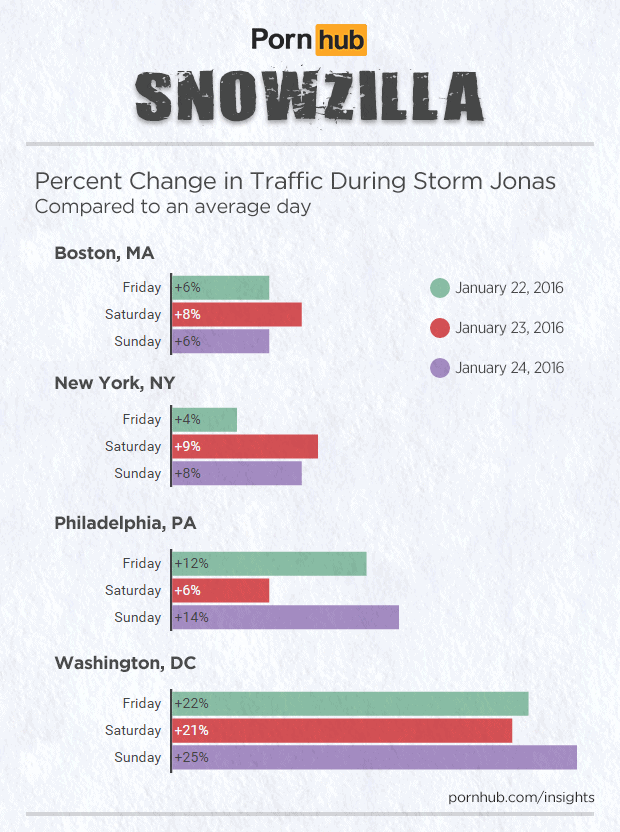 WORLD. One 20-year-old Norwegian woman thinks she is a cat stuck in a human body and even hisses when she sees dogs to prove it.
HEALTH. Genetically-modified mosquitos may hold the key to fighting off the Zika virus: "Oxitec genetically modifies the males in a breed of mosquito known as Aedes aegypti — responsible for transmitting Zika, Dengue, Chikungunya and Yellow Fever — so that their offspring die young. The Zika virus has been spreading 'explosively' in South and Central America, the World Health Organization said Thursday. Developing a vaccine could take years, drugmakers and health experts have cautioned."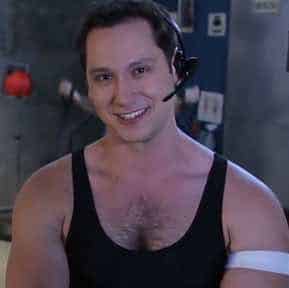 LOL. Matt McGorry does Funny or Die video in which he plays a trampoline fitness instructor whose family died in a freak trampoline accident. 
IT'S BRITNEY, BITCH. Kaley Cuoco (Big Bang Theory) lip syncs for her life on Lip Sync Battle with performance of "I'm A Slave 4 U" complete with giant snake. 
BARBIE. Now that Barbie's body is getting more varied, GQ has some suggestions for a diverse and "realistic" crop of Ken dolls. For example: "Cristiano Ronaldo Ken. Same as basic Ken, but with a decidedly larger bulge. Accessories: Clip-on Alessandra Ambrosio."
TECH. Apple has a secret team working on a virtual reality headset: "Hundreds of employees are part of a "secret research unit" exploring AR and VR, with the team consisting of experts hired through acquisitions and poached from Microsoft andLytro, the company that developed the Immerge, a Light Field power camera able to blend live action and computer graphics for a live action VR experience. Apple has also hired Doug Bowman, said to be one of the leading virtual reality experts in the United States."
TELEVISION. The Netflix revival of Gilmore Girls is a go: "The Gilmore Girls follow-up movies are officially cleared for production after securing six cast members from the original series, led by stars Alexis Bledel and Lauren Graham. After lengthy negotiations, Graham and Bledel have closed deals to reprise their roles as the mother-daughter duo of Lorelai and Rory. The Gilmore Girls lead quartet is returning intact, with Scott Patterson and Kelly Bishop signed to reprise their roles as Luke and Emily alongside Bledel and Graham. Also, returning are Gilmore Girls co-star Sean Gunn (Kirk) and Keiko Agena (Lane)."
SEARCH & RESCUE. Authorities looking for treasure who got lost somewhere in the Rockies looking for a $2 million treasure stashed by an antiquities dealer who issued a challenge to his fans to find it: "Fenn, an eccentric 85-year-old from Santa Fe, has inspired a cult following since his announcement several years ago that he stashed a small bronze chest containing nearly $2 million in of gold, jewelry and artifacts somewhere in the Rockies. He dropped clues to its whereabouts in a cryptic poem in his self-published memoir, "The Thrill of the Chase."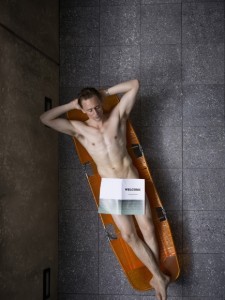 MOVIES. Tom Hiddleston is awfully naked in new promo photos for his dystopian film High Rise.
APOSTATES. LGBT group says 32 LGBT Mormons have committed suicide since November when the LDS church announced its new anti-gay policy labeling individuals in same-sex marriages as apostates: "All of the victims were between the ages of 14 and 20, with an average age of 17. Twenty-seven were male, three were female and two were transgender, and all but six of the suicides occurred in Utah."
EQUALITY. President Obama speaks about advancing equal pay for women with new initiative: "We are proposing to collect and report pay data by race, ethnicity, and gender from businesses with 100 employees or more. And the goal is to help businesses that are trying to do the right thing, like the ones here today, to get a clearer picture of how they can ensure their employees are being treated equally. A better picture of the data will also help us do a better job enforcing existing equal pay laws."
NORTH CAROLINA. After gay marriage became legal, straight divorce fell to 25 year low: "According to North Carolina's Department of Health and Human Services, fewer couples decided to end their marriages following the legalization of same-sex marriage in North Carolina than during any period in the last quarter of a century. Not only that, but North Carolina experienced a slight jump in divorces in 2012, the same year voters approved Amendment 1, the controversial amendment banning same-sex marriage in the state. It's possible the correlation is mere coincidence, but who can say for sure?"
CRIME. English woman acquitted of setting fire to the home of her son's male lover after discovering them in bed together. 
MR. FRIDAY. Get allpeteredout this weekend.
https://instagram.com/p/_r_4FiMRLR/?taken-by=allpeteredout