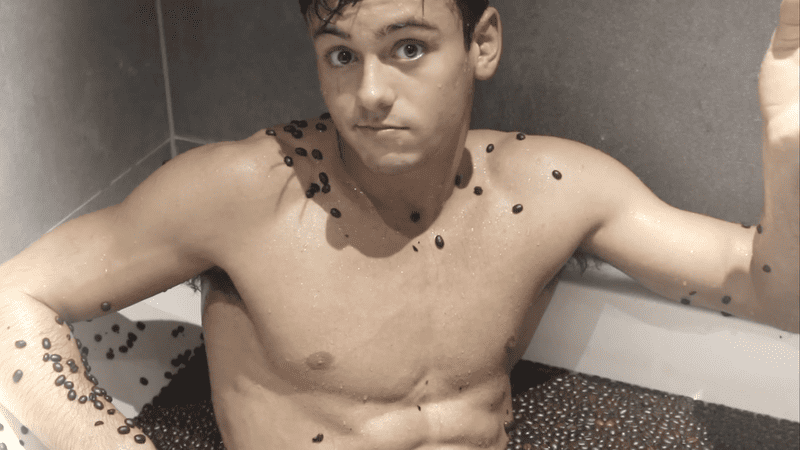 Out Olympic diver Tom Daley is back with another life hack to help you reach your fitness goals in 2016.
As we previously told you, Daley will be posting new videos to YouTube in which he shares some of his favorite tips for staying in shape. Last week, he espoused the virtues of drinking warm lemon water in the morning to give you energy, boost your immune system, aid weight loss, and improve your skin. This week Daley is talking about switching from lattes to black coffee.
According to Daley, switching from lattes to black coffee helps you reduce your calorie intake, cut out an added source of sugar, increase your energy, and help reduce your bill at the coffee shop.
To drive home just how much he loves coffee (and to be a little goofy), Daley indulges in a coffee shower–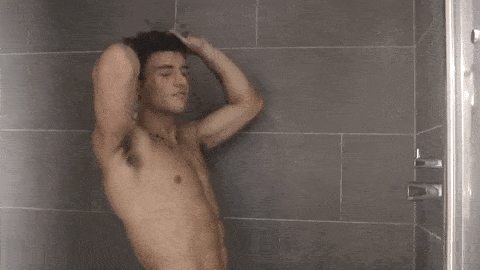 And a coffee bath.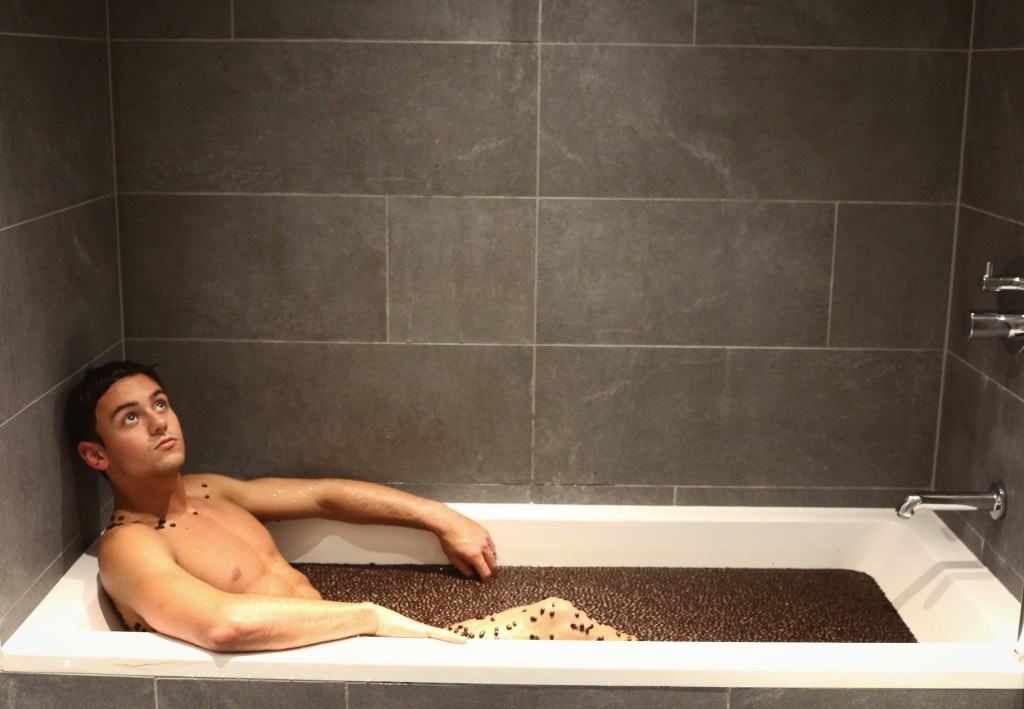 He also makes sure you know who he likes to share his cup of Joe with.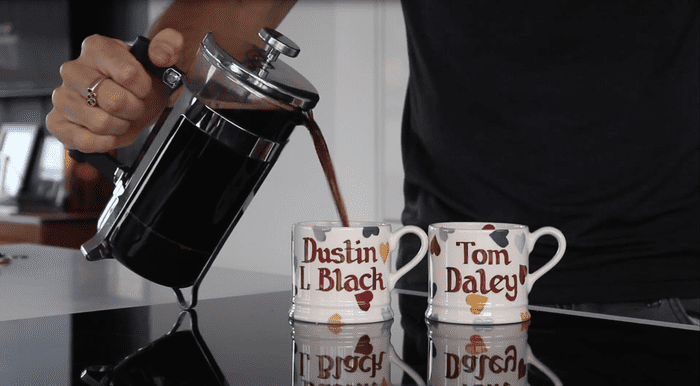 Watch the video below.